Rappers, skaters and surfers: The OGs of streetwear before it went from underground to luxury
Long before it became the defining look of the 2020s, it was actually a subculture embraced by street artists, hip-hop musicians and skateboarders. CNA Lifestyle traces the evolution of streetwear from the 1980s – and tells you how to master it. 
In partnership with Louis Vuitton.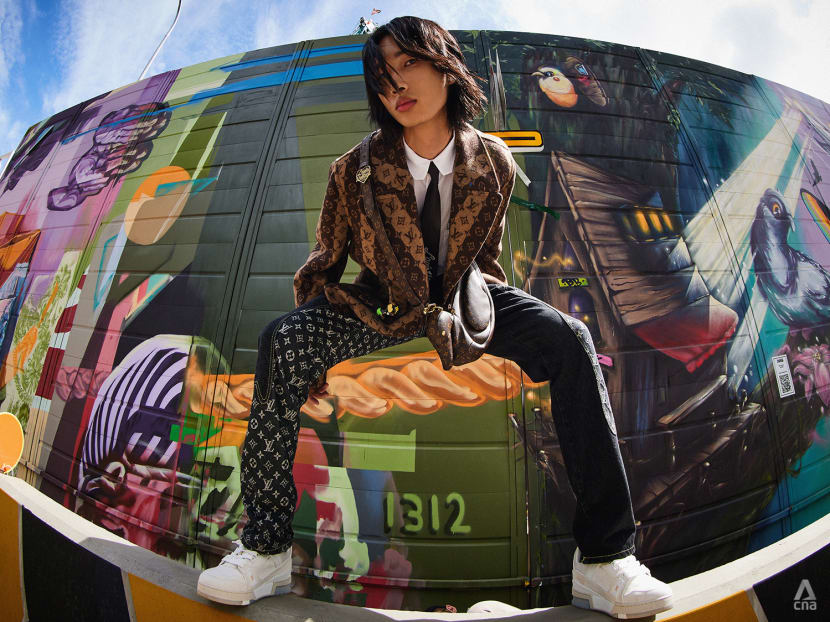 From oversized bomber jackets to floppy bucket hats and, of course, sneakers, streetwear is dominant today. There is no escaping the influence of street style in today's hottest trends, with just about everyone in-the-know flexing their latest cops (street slang for acquisitions) not only in real life but on Instagram and TikTok for all to admire.
Whether they are cult underground labels such as SBTG and Youths in Balaclava, popular brands including Stussy and Supreme, or even luxury marques like Louis Vuitton, many of today's most acclaimed brands are those that showcase their deep-rooted awareness of the pulse of street culture.
With this boom in popularity, no wonder the streetwear industry is valued at over US$185 billion (S$250 billion), according to Pricewaterhousecoopers, or about 10 per cent of the entire global apparel and footwear market.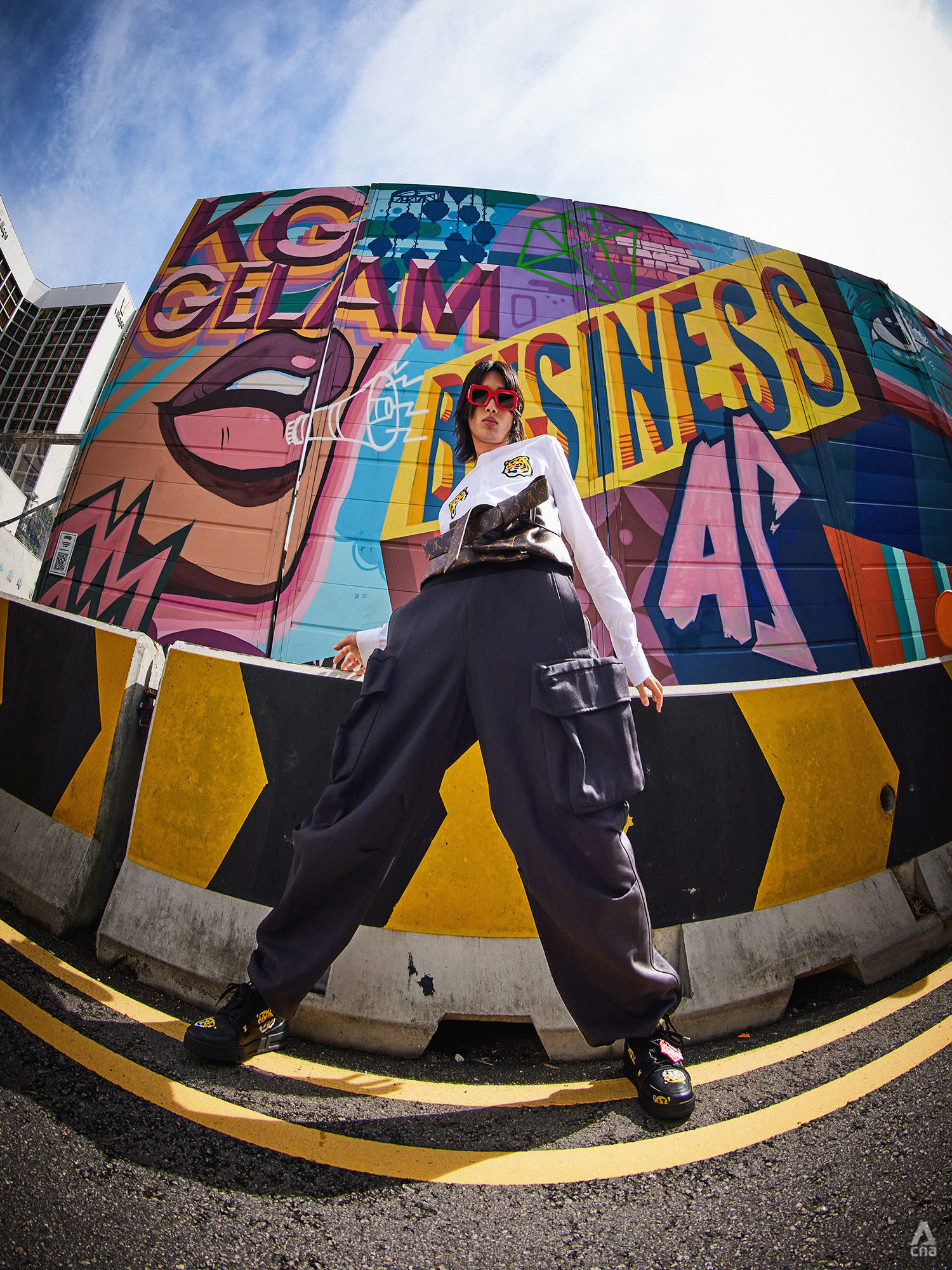 But while street style is mainstream today, that was not always the case. In the 1980s and 90s, the hallmarks of what is commonly regarded today as streetwear such as graphic T-shirts, hoodies, baggy pants and hip shoes were once the "uniform" of then-counterculture communities such as street artists, rappers, skaters and surfers who were predominantly men.
In fact, during that time, the term "streetwear" was not even a thing, pointed out designer and artist Mark Ong. Better known as Mr SBTG, Ong helms his own acclaimed sneaker and streetwear label SBTG, which is highly sought after by collectors globally.
The original concept of this fashion sub-genre came from the need for comfortable, easy fitting, affordable clothing with a lot of its character imbued by the wearers due to their music, art and cultural backgrounds. – Douglas Khee
Ong, who spent the days of his youth in the 90s as an avid skateboarder, recalled: "Skateboarders, musicians, artists or people in countercultures who did not want to dress up in workwear like shirts, suits and dress shoes had an alternate dress code comprising items that their subculture would vibe with."
For example, a skater's dress code would include basketball sneakers, baggy cut-off military pants, wallet chain, oversized T-shirts and a baseball cap worn backwards, he said.
"Although this outfit is a common 'look' now, it was in fact once upon a time randomly assembled through a collective consciousness till it became a thing we now call streetwear."
There was also an element of convenience to this aesthetic. "The original concept of this fashion sub-genre came from the need for comfortable, easy fitting, affordable clothing with a lot of its character imbued by the wearers due to their music, art and cultural backgrounds," said Douglas Khee, co-founder of street culture festival Culture Cartel.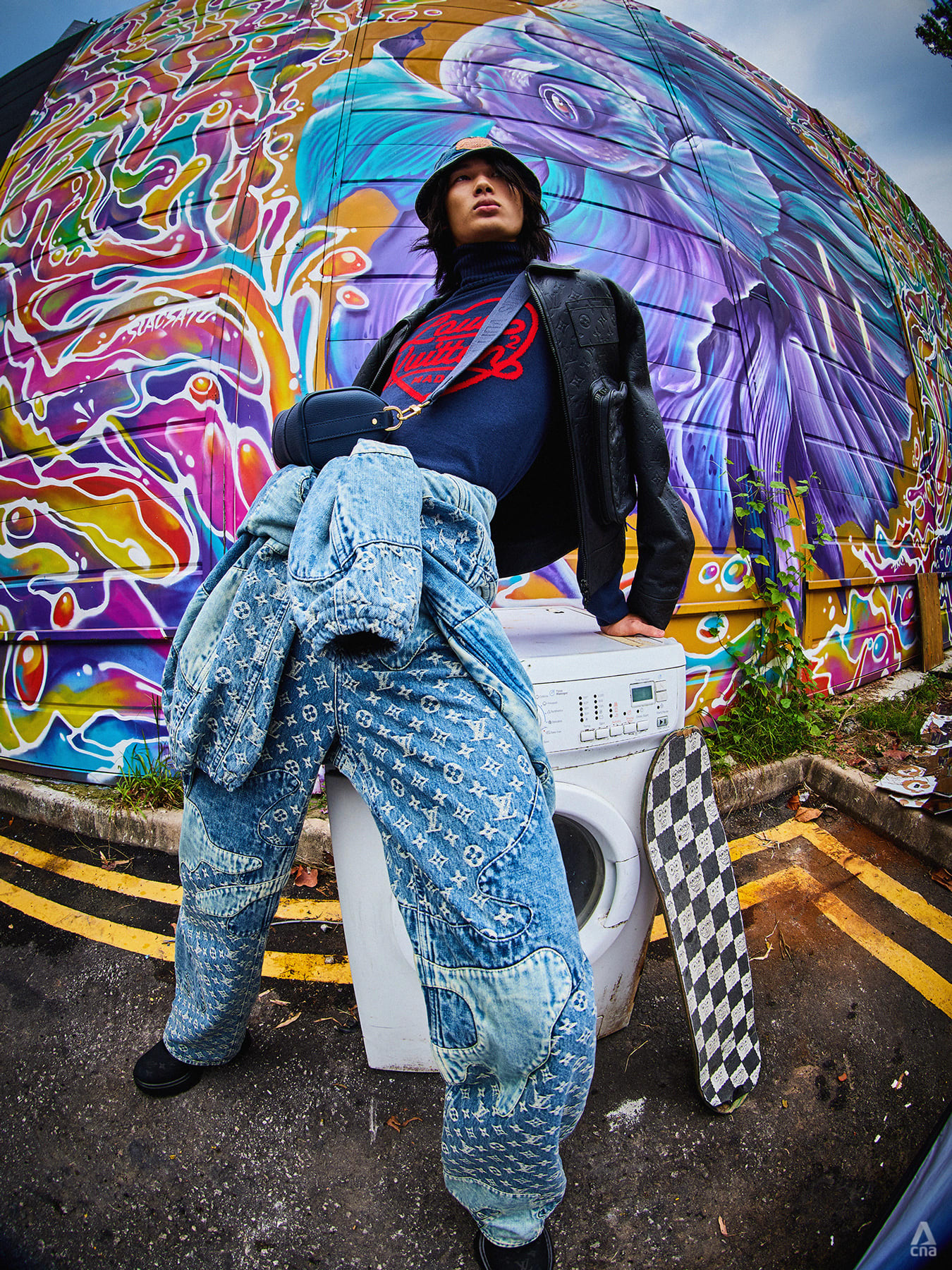 Some of the earliest designers to tap into this emerging aesthetic included James Jebbia of Supreme and Shawn Stussy of Stussy in the United States. On the other side of the world, a group of Japanese designers also began to bring their own spin to street style in the 1980s.
Some of the most influential Japanese pioneers included Hiroshi Fujiwara, who is otherwise known as the godfather of the Ura-Harajuku (hidden Harajuku) movement, and Nigo, who started his highly coveted label A Bathing Ape during this era.
Nigo's earliest ventures, including label Good Enough and boutique Ready Made, transformed the Harajuku district into the epicentre of Japanese street style in the 90s. The boutique Ready Made, in particular, became one of the earliest to foster collaborations with other designers including Undercover and A Bathing Ape, all of whom were located in the same neighbourhood. 
Interestingly, it was its whole 'keep it niche' and 'limited edition' movement that ultimately led to it becoming mainstream. – Douglas Khee
Fujiwara, who today helms the Fragment Designs label – a notable recent collab includes a well-received tie-up with Moncler – went on to disrupt the fashion world with previously unheard of creative endeavours like the avant garde Nike HTM line.
A partnership with then-Nike CEO Mark Parker and sneaker designer Tinker Hatfield, this elevated classic designs like the Air Force 1 and paved the way for trainers to become the next big thing in fashion decades later.
"This made collaborations a big thing in the sneaker world and followed up on this with other unprecedented partnerships with brands such as Louis Vuitton, Levi's – and even Pokemon and Starbucks," observed Khee.
Concurrently, Nigo was also making a name for himself with partnerships with the cool crowd from around the world, most notably Billionaire Boys Club, which he co-founded with musician and producer Pharrell Williams.
By then, streetwear had garnered a reputation not only for its high-quality production even though they were just "casual" clothing but also because they were made in limited quantities and were released irregularly in "drops" that did not adhere to the fashion week schedule of Spring/Summer or Fall/Winter collections. This meant fans had to be extremely clued-in to figure out when their desired merch would drop and many had no qualms waiting in line outside the shop to score first dibs.
By the early 2000s, it had become de rigueur for fans of streetwear to spend hours queuing up outside popular stores like Supreme and sneaker shops to get their hands on what they wanted, leading to the start of the "hype" culture. Soon, the brand would become a juggernaut in its own right, leading to a global boom in street culture in major cities around the world.
"As much as Supreme is known as the cool and OG of early, underground New York skate culture, it is also the one that grew the (hype)beast," said Khee with a laugh. "Interestingly, it was its whole 'keep it niche' and 'limited edition' movement that ultimately led to it becoming mainstream."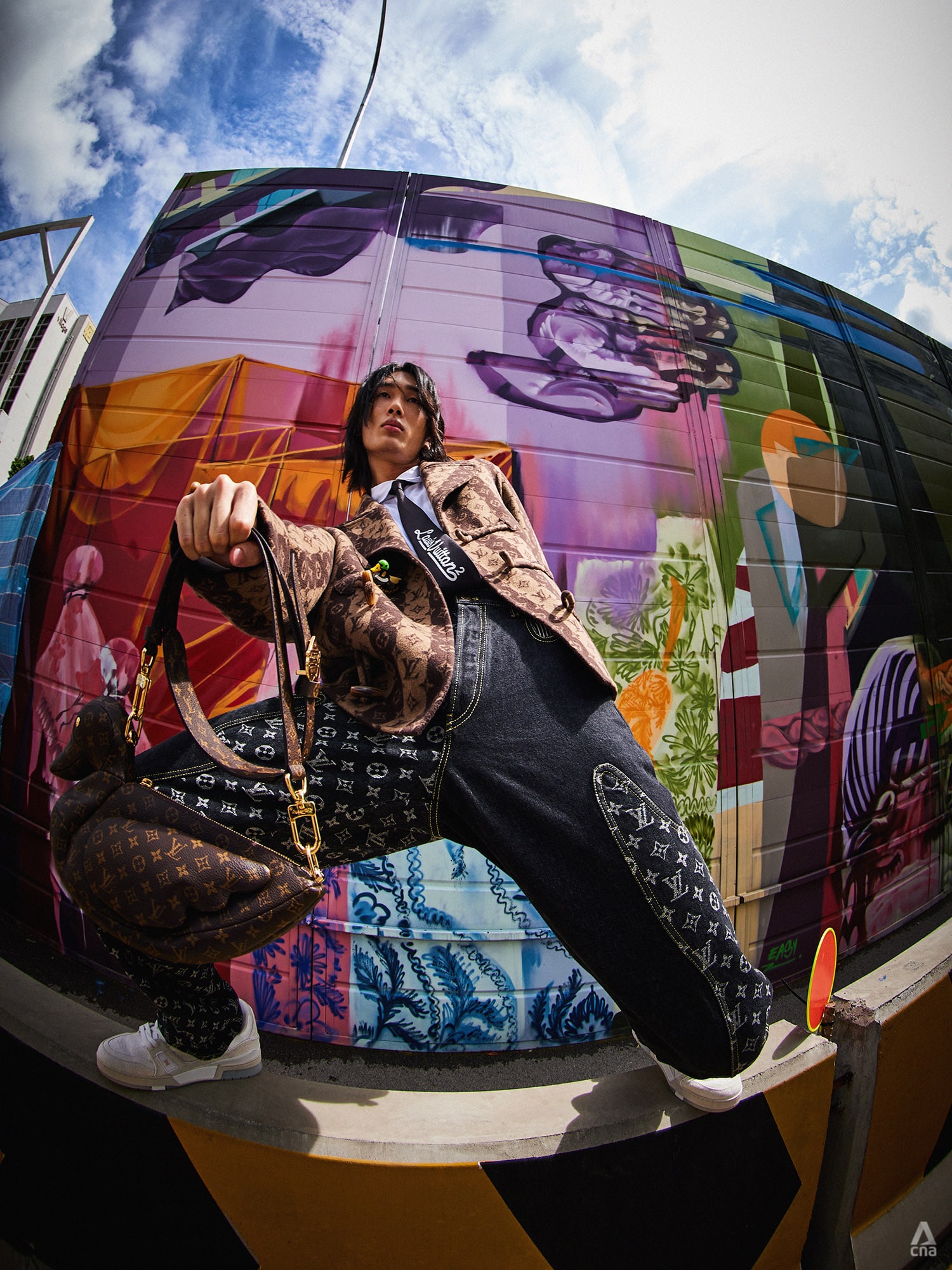 In 2017, in one of the most high-profile collabs in fashion history, Louis Vuitton teamed up with Supreme to launch a sold-out capsule collection. "The once-underground vibe of streetwear brands probably reached a point of no return with this collaboration," observed Mandeep Chopra, founder and CEO of sneaker boutique Limited Edt and streetwear store Chamber.
"It marked a paradigm shift where youth brands became the most coveted as they had a great impact on streetwear. Now every major, global brand wants to associate with streetwear and the youth."
In today's context, streetwear has evolved from a hardcore underground band to a Top 40 pop band. – Mark Ong
Today's most hyped brands like Off-White and Fear Of God straddle the line between streetwear and luxury comfortably while athletic brands including Nike, Adidas and The North Face are constantly churning out desirable drops that the young and young-at-heart cannot resist.
Hip-hop celebrities such as Kanye West, whose Yeezy sneakers have also helped to drive the streetwear frenzy, are among the most influential stylemeisters of this era.
Said Ong, "In today's context, streetwear has evolved from a hardcore underground band to a Top 40 pop band."
This move has, in fact, widened streetwear's appeal so that more people can enjoy some aspects of this culture that has over the years inspired so many to greater heights.
For instance, Virgil Abloh, founder and CEO of Off-White, scored the ultimate crossover gig when he became the artistic director of Louis Vuitton's menswear collection in 2018.
"It was a defining moment in fashion history when the streets took over fashion dominance. Luxury brands bring a different dimension to streetwear and now fashion lovers get to experience how designers like Abloh express their streetwear ideas at an elevated level. I'm loving it," said Ong.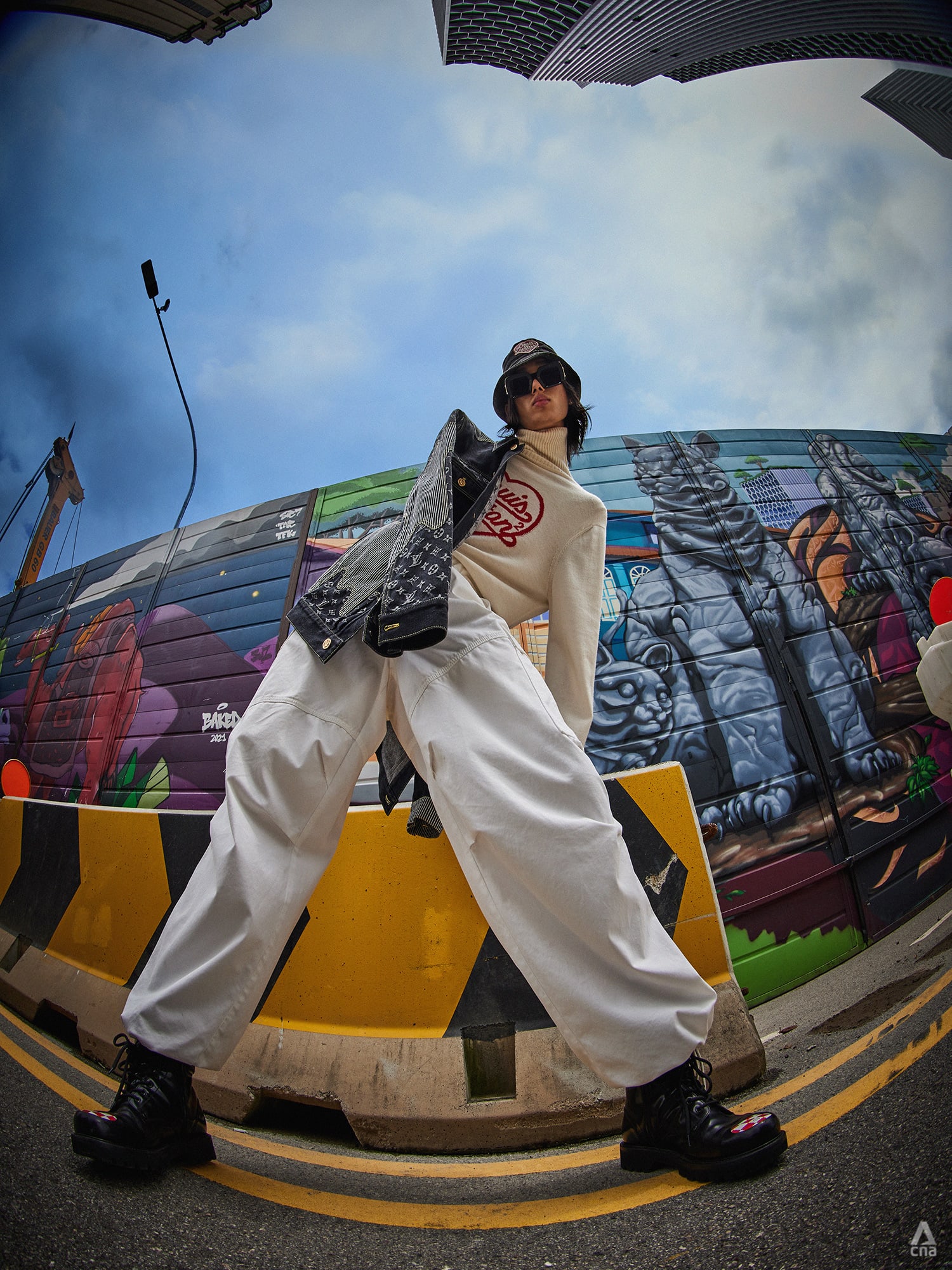 This year, for Pre-Spring 2022, Louis Vuitton launched its second LV2 collection, a creative conversation between Abloh and Nigo, who also founded fashion label Human Made.
The duo, who are friends and connected by a shared passion for the streetwear subculture, rooted this sophomore collection in Nigo's multi-cultural background, which ranges from his Japanese heritage to the multi-faceted tapestry of his fashion career and the geo-specific lens of Western sartorialism as it was adopted in Japan.
The result – a masterful collection of 50s and 60s tailoring with a Japanese sensibility such as a cropped rowing blazer emblazoned with the monogram stripes used on the lining of Louis Vuitton trunks, denim suits constructed in monogram camouflage and a navy wool coat with an obi-like belt. Graphic details like duck-shaped buttons, tiger heads and stripes and the red hearts often seen in Nigo's Human Made add a humorous touch to the collection.
Even classic Louis Vuitton bags get a street-wise Nigo reinterpretation as seen in a cruiser bag with a small scarf knotting detail inspired by Furoshiki wrapping cloths and a playful crossbody monogram bag shaped like a duck.
In a way, with its "luxurification", we have achieved peak streetwear – consider this a form of accessible luxury that can be appreciated by an audience far and wide.
"Luxury brands elevate the aspirational aspect of streetwear and it is refreshing to see this bloom," observed Chopra. "As the youth grow in spending power, it makes sense for luxury to add an element of street from a business standpoint."
On the flipside, cult streetwear brands are also given a new lease of life with this exposure to a wider audience.
"With their bigger budgets and marketing campaigns, luxury brands can indirectly bring a new lease of life to street labels by introducing a new and fresh audience to these brands," observed Khee. "Today, the luxury crowd also knows their Air Jordans, Converse and Adidas, which were previously considered utilitarian brands."
Luxury brands elevate the aspirational aspect of streetwear and it is refreshing to see this bloom. – Mandeep Chopra
4 pro tips to make streetwear work for you
Fashion stylist Joshua Cheung shares his secrets to hyping up your #ootds with the latest streetwear trends.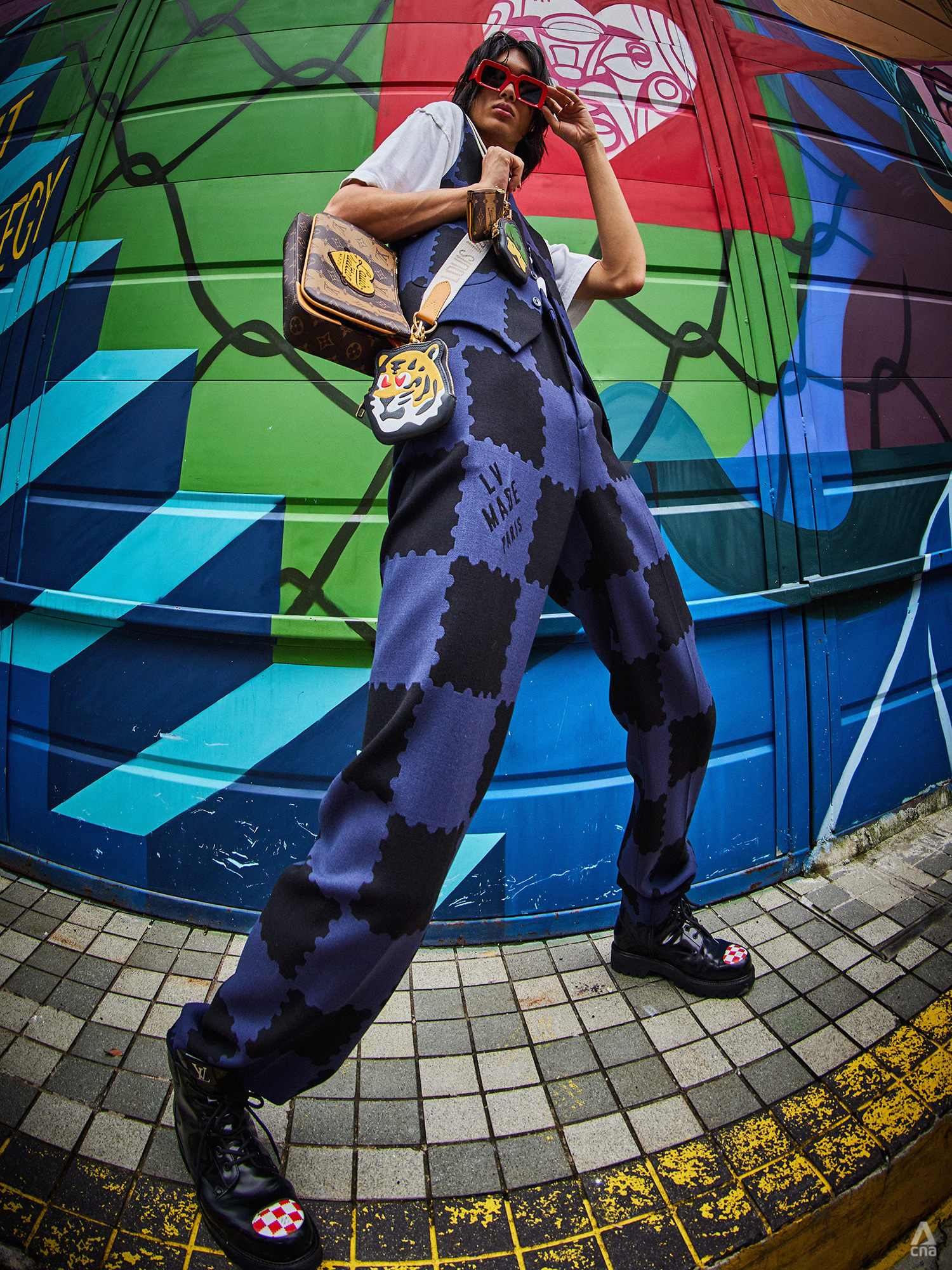 1. Mixing prints is an effortless way to exude too cool for school vibes but pulling this off can be tricky. Cheung has a great hack to try. "Go ahead and be adventurous – for example you can mix stripes with camouflage. Just remember to balance out the beautiful mess with a plain white shirt."
2. The Nigo x LV2 monogram ensemble is certainly eye-catching but for those who may find it overwhelming to wear this head-to-toe, pair either a monogram top or bottom with a contrasting solid-coloured separate. "This way, the monogram print will pop even more," said Cheung.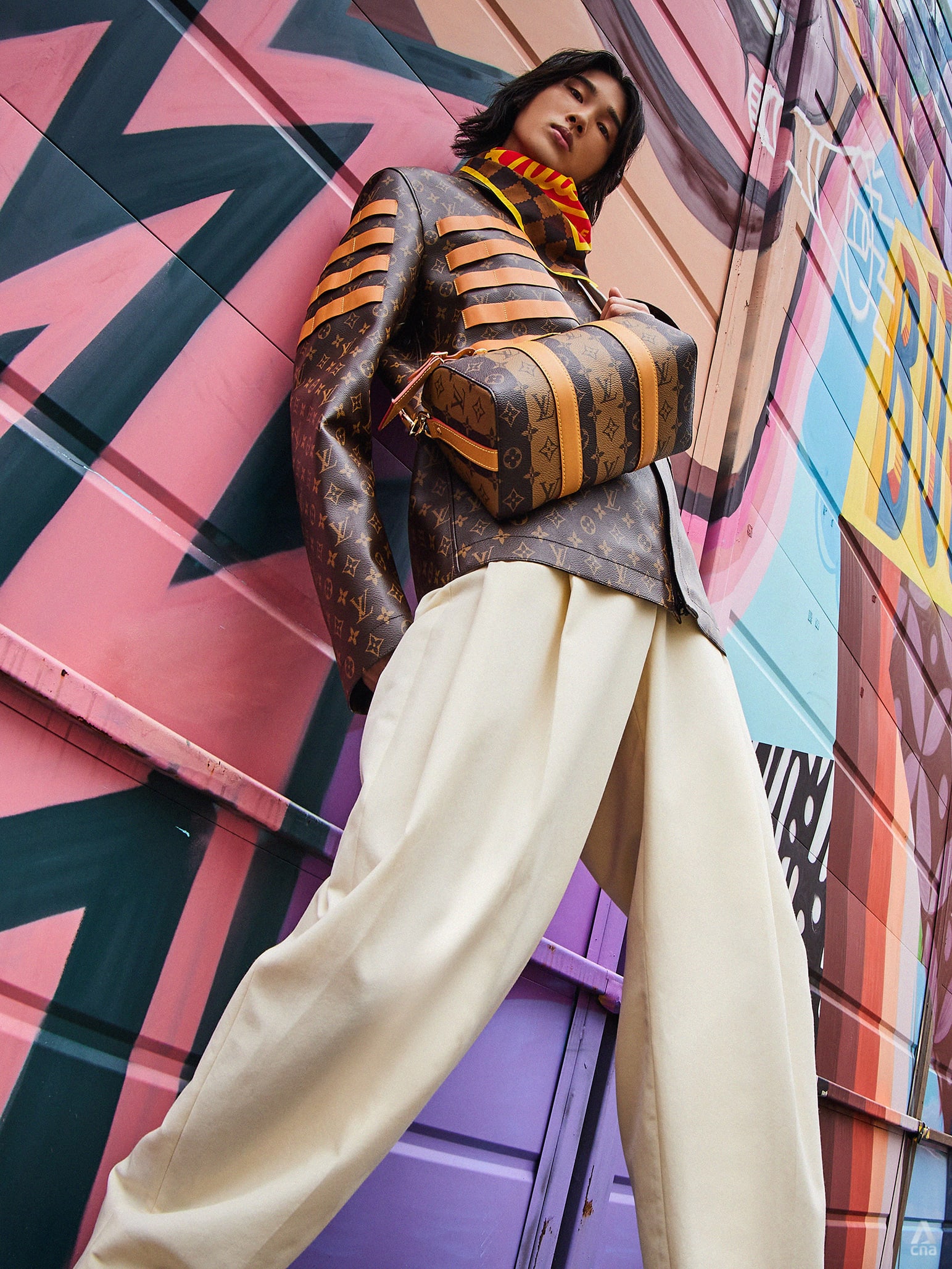 3. To get a street-casual vibe with a formal three-piece suit, lose the blazer and wear just the matching vest and trousers. Cheung advised, "Pair this with an oversized T-shirt and sneakers to tone down the formality of your suit."          
4. For a Harry Styles-approved look, pair a military-inspired jacket with an unexpected silhouette, like wide-legged, high-waisted pleated trousers. After all, looser fits are one of the hallmarks of streetwear     
(Photography: Aik Chen, art direction: Jasper Loh, fashion stylist: Joshua Cheung, fashion assistant: Kelly Hsu, grooming: Kenneth Chia using Bobbi Brown and IGK Hair, model: Ding Wei/Mannequin)