Stretch marks: Why do they appear and how can you make them less obvious?
Yes, your stretch marks are here to stay, but here's what you can do to make them less noticeable, according to these doctors.
Fact: Stretch marks are common. Lady Gaga, Rihanna, Halsey, Chrissy Teigen and the Kardashian sisters all have them. And just take a good look at your body in the mirror. Chances are, you would probably spot a few stretch marks on your skin.
But despite being a normal sight, many people (both women and men) are still self-conscious about them.
Stretch marks, also known as striae, "form when the skin's underlying connective tissues stretch beyond their limits, causing small tears in the dermis layer", explained Dr Low Chai Ling, medical director of SW1 Clinic.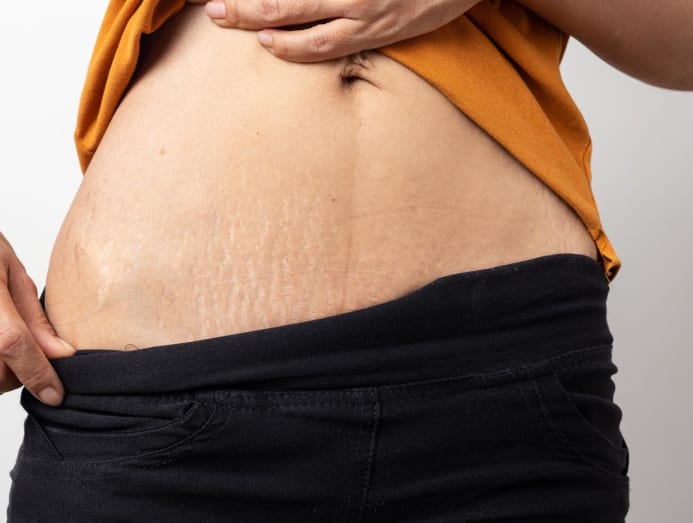 They are the result of the "elastic fibres in our skin that stretch and shrink when we gain or lose weight", added Dr Tan Ying Zhou, medical director of Mizu Aesthetic Clinic. 
And while they're often associated with pregnant women, stretch marks can also occur due to rapid weight gain, growth spurts such as puberty or rapid muscle growth in the case of bodybuilding or even certain medical conditions that affect collagen production.
"Stretch marks are found most commonly in areas where our body stores fat, such as your tummy, thighs, buttocks, breasts and hips," said Dr Tan.
WHY DO STRETCH MARKS HAVE DIFFERENT COLOURS?
Ever notice that your stretch marks go from pink to red and purple, then fades to white and skin tone-clear?
"The differences in stretch mark colour are related to the stages of their development. Initially, stretch marks often appear red or purple due to blood vessels showing through the tears in the dermis," said Dr Low.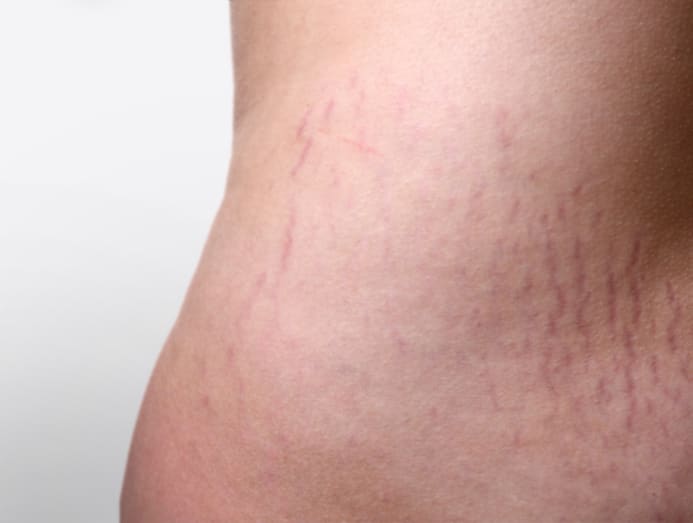 According to Dr Tan, "rapid weight gain can break the elastic fibres in our skin, which causes the blood vessels on the skin".
However, over time, the red and purple hues fade and becomes clear or white as the blood vessels contract and the skin heals. The colour change is mainly influenced by the natural healing process of the body, shared Dr Low.   
HOW DO YOU MAKE YOUR STRETCH MARKS LOOK LESS OBVIOUS?
The bad news: Unfortunately, stretch marks are more or less permanent.
"The reason for this is that stretch marks involve damage to the dermis layer of the skin, and while the body tries to repair it, the scars may not fully go away," explained Dr Low.
Dr Tan likened stretch marks to skin scarring due to bad acne, which can damage the skin's structure. And as a result of this collagen and elastin damage, the skin is unable to completely resolve by itself.
But not all is lost. The good news: Stretch marks can fade partially over time and become less noticeable.
Even better news? While it may not be possible to completely eliminate those stretch marks, there are ways that can minimise their appearance.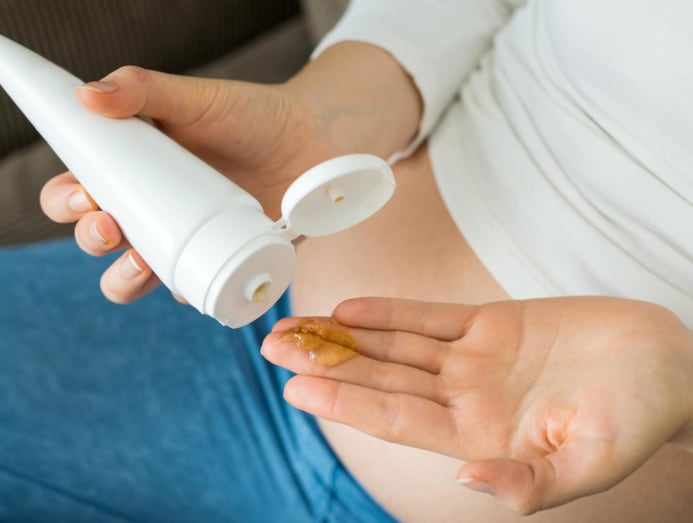 1. Incorporate retinoids or Vitamin A into your body care routine
According to Dr Tan, Vitamin A helps increase surface skin renewal, thus making the skin look smoother. And when the skin surface is smoother, the appearance of these stretch marks looks less obvious.
Other skincare ingredients to look out for also include hyaluronic acid or Vitamin C. The former helps hydrate and plump the skin, making stretch marks appear less prominent while the latter promotes collagen synthesis to help lighten the colour of those stretch marks, advised Dr Low.
2. Try aesthetic treatments
Dr Low recommended fractional laser resurfacing or fractional radiofrequency therapy (this uses microneedling) to stimulate collagen production and skin remodelling, pulse dye laser (PDL) to target the red/purple colour of fresh stretch marks and promote the healing process, and Nd:YAG laser to break down the excess melanin in the darker pigmentation of any stretch marks. And for older and mature stretch marks, CO2 lasers, though more aggressive, can help promote collagen while resurfacing the skin at the same time.
3. Exfoliate your skin regularly
"Regular exfoliation can help improve the texture of the skin and make stretch marks less noticeable," said Dr Low. Look for products that contain glycolic acid to exfoliate the skin and encourage cell turnover, which can work to fade stretch marks over time.
HOW TO SLOW DOWN AND MINIMISE THE APPEARANCE OF STRETCH MARKS
And while stretch marks may not be entirely avoidable, as they can be influenced by factors like genetics and hormonal changes, there are some measures that you can take to minimise their occurrence, shared Dr Low.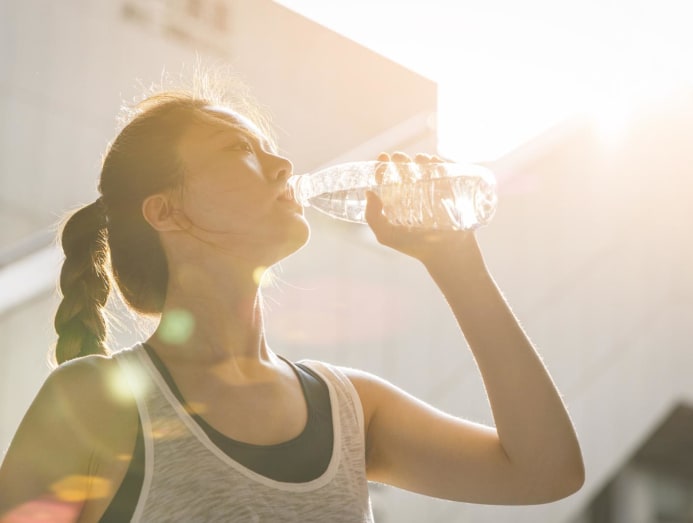 1. Stay hydrated
This maintains the elasticity and integrity of the skin, which in turn reduces the damage to the skin in the instance of excessive weight gain or growth, advised Dr Tan. It also helps keep skin moisturised and supple, said Dr Low.
2. Exercise regularly
This promotes good circulation and skin health.
3. Keep a healthy and balanced diet
This supports skin elasticity and prevents rapid weight fluctuations, said Dr Low. Maintaining a healthy lifestyle without excessive weight gain will help prevent the formation of stretch marks, added Dr Tan.
5 PRODUCTS TO MINIMISE THE APPEARANCE OF STRETCH MARKS
1. Bio-Oil Skincare Oil, from S$15.65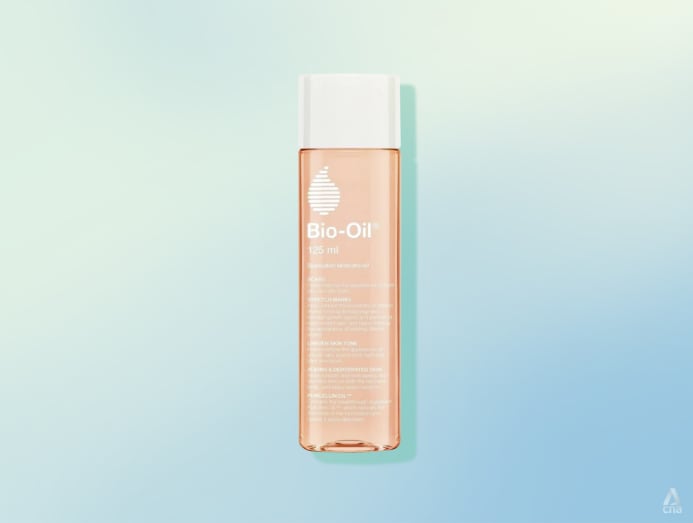 One of the OGs when it comes to battling stretch marks. This dry oil uses calendula and lavender oils together with vitamins A and E to improve the appearance of scars, uneven skin tone and stretch marks. Even Kim Kardashian is said to be a fan.
Available at www.watsons.com.sg and www.guardian.com.sg
2. Paula's Choice Retinol Skin-Smoothing Body Treatment, S$49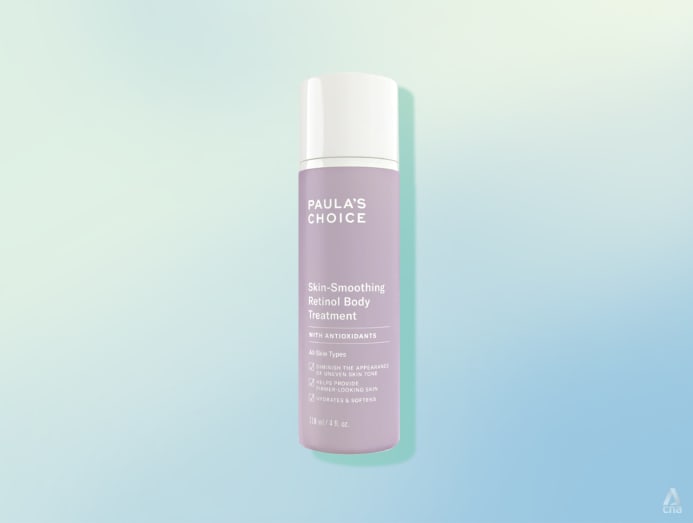 With its use of pure retinol, antioxidants, natural butters and plant oils, this body lotion works to help diminish the appearance of uneven skin tone and even stretch marks, while leaving skin soft and supple. Plus, its lightweight texture won't feel tacky in Singapore's humid weather. 
Available at www.paulaschoice.sg
3. Sol De Janeiro Beija Flor Elasti-Cream, S$77
Plump the skin with this elasticity-boosting body cream. It uses cacay oil, which is a gentle retinol, along with plant collagen to firm and tone the skin, while keeping those pesky stripes at bay.
Available at www.sephora.sg
4. Clarins Body Partner Stretch Mark Expert, S$115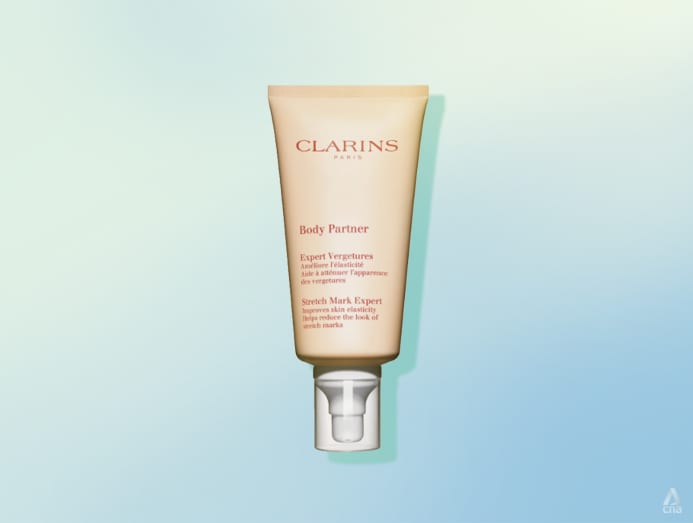 With its botanical actives – organic green banana, hazelnut and centella asiatica, this nourishing cream not only soothes and relieves feelings of tightness, but also boost skin's firmness and elasticity, which in turn helps to minimise the appearance of stretch marks. 
Available at www.clarins.com.sg
5. Augustinus Bader The Body Cream, S$280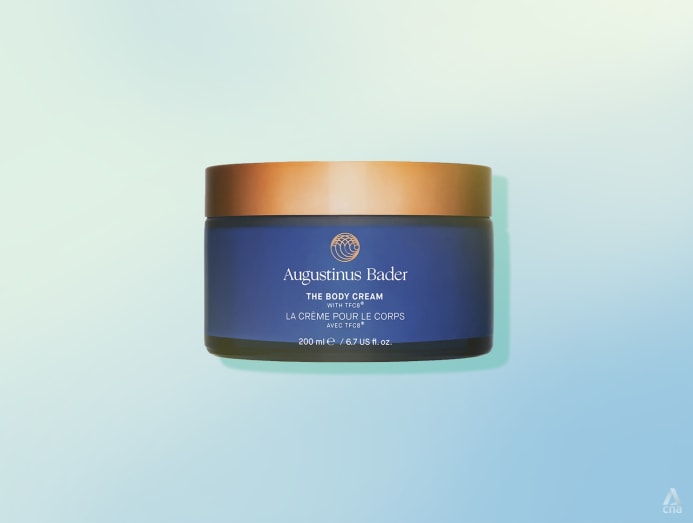 Keep skin from the neck down intensely hydrated with this rich body cream. Enriched with the brand's proprietary TFC8, which includes a blend of amino acids, vitamins, shea butter and aloe vera, it repairs and nourishes the skin, and has been proven to reduce the appearance of stretch marks and even cellulite in 12 weeks.
Available at www.sephora.sg