Endometriosis and heavy periods: She used 15 to 25 sanitary pads a day, spent sleepless nights from menstrual pain
After consulting eight doctors, enduring more than 30 medical tests and spending S$140,000 on treatment, Pearline Cher finally successfully treated her endometriosis. She now hopes to raise awareness for the chronic gynaecological condition, and normalise the conversation surrounding it.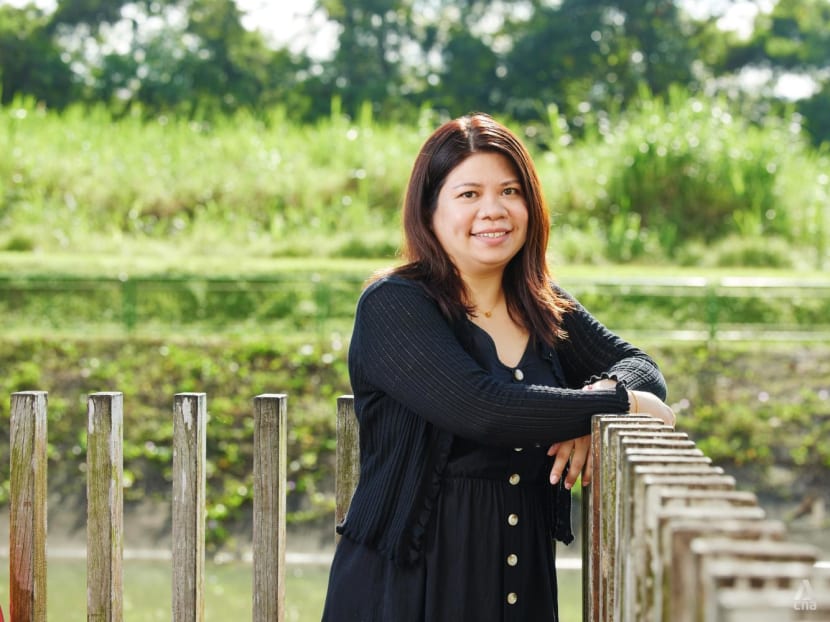 In June 2019, when Pearline Cher suddenly found herself having unusually heavy menstrual flow accompanied by such severe cramps in her lower body that she doubled over while at work, she did not know what to do.
The 38-year-old accountant silently grit her teeth and tried to consume more hot beverages to get through the work day. After work, she consulted a general practitioner (GP) who diagnosed it as regular menstrual cramps, and prescribed pain relief medication.
The symptoms, however, did not ease up. Cher continued to experience abnormally heavy flow for five to six days in subsequent menstrual cycles and found herself changing 10 sanitary pads each day.
This quickly increased to 15 pads daily and she was forced to switch to ultra-long 45cm pads. Even then, her pads would overflow halfway through work meetings.
"I experienced severe lower back pain, as well as pain to the left side of my pelvis. I couldn't sit or lie down properly. It was so painful that I couldn't even sleep and spent my night crunched up in my bed, crying in pain," she recalled.
In search of an answer, Cher saw a chain of GPs. Each, like the last, told her she was just suffering from menstrual cramps and prescribed painkillers and muscle relaxants.
After a year of excruciating pain, Cher saw a gynaecologist in June 2020. She was diagnosed with endometriosis, a chronic condition where cells similar to those that line the uterus grow outside the uterus, which commonly causes menstrual pain, pelvic pain, pain during sexual activity, and difficulty in getting pregnant.
GROPING IN THE DARK
In Cher's case, these cells had grown in her left ovary so the gynaecologist suggested removing it and inserting a device to stop her menstruation. Cher was shocked and scared – but agreed.
She was wheeled into the operating theatre on New Year's Eve in 2020 for a complicated five-hour surgery. "It was my first experience spending New Year's Eve in hospital and counting down with the nurses. But I was relieved that the procedure was over," Cher recalled.
This however, was only the beginning of her medical ordeal.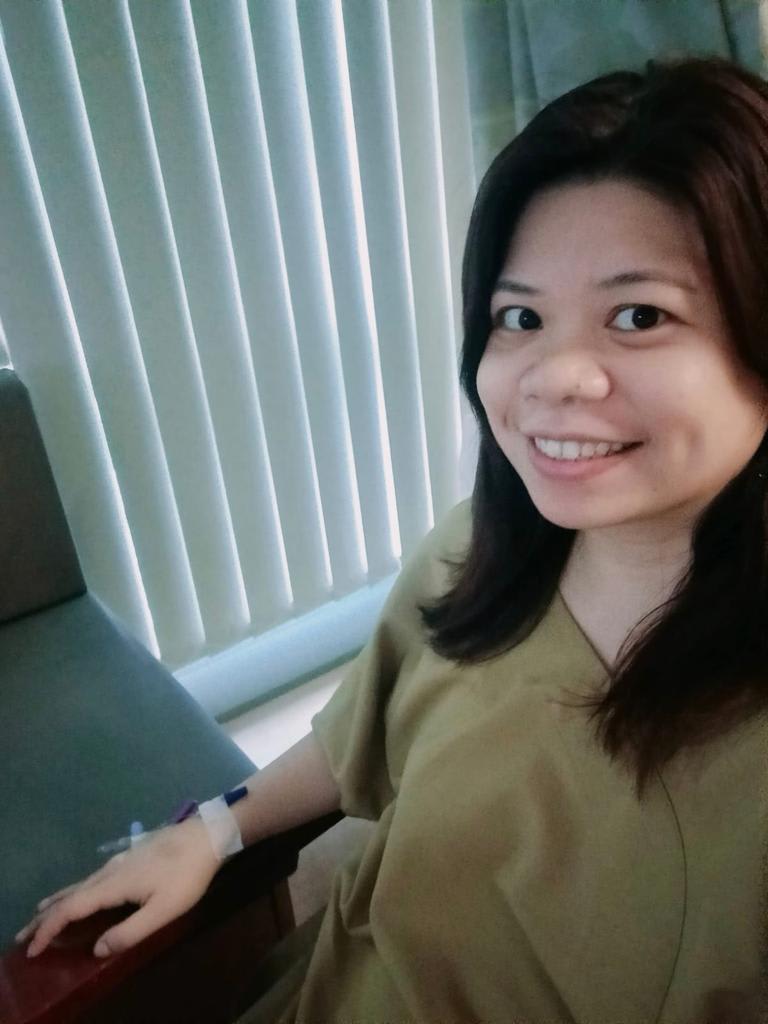 The surgery stopped Cher's period and menstrual cramps. However, she came out of surgery with a fever ranging from 38.5 degrees Celsius to 39 degrees Celsius. After a CT scan and blood test, the infection doctor was unable to identify the cause of her fever and discharged her.
Nonetheless, her fever persisted. After a month, Cher visited a different hospital for more tests but could not find out the cause of the fever.
A month later, her fever spiked to more than 39.5 degrees Celsius, accompanied by chills, shivering and sweating, and she was put on daily antibiotic drips. Thus, between late-January to June 2021, during the pandemic, she made daily trips to the hospital.
These daily trips took almost three hours, including commute and treatment time, and disrupted her work and family routine. Cher even had to go during Chinese New Year, before visiting relatives and before her family staycation.
Her hands also became sore from finding new spots to insert the intravenous cannula (IV) plug and her doctor eventually decided to insert a 35cm flexible tube into one of the large veins in her upper arm to facilitate the daily drips.
THE LONELY ROAD TO RECOVERY
Nonetheless, neither Cher nor the doctors suspected she still suffered from endometriosis until one day, her period returned with a vengeance.
"I was working from home when menstrual blood started gushing out, accompanied by terrible pelvic and back pain. My sanitary pad usage went up to 20 to 25 a day and I had to wake up every hour at night to change pads. I ordered sanitary pads by the cartons. My daughter joked that I should wear a diaper," she confided.
Cher was prescribed medication to stop the bleeding but it caused a lot of side effects, including terrible mood swings and rapid weight gain – she gained 7kg to 8kg in a week
She consulted a second specialist who prescribed an artificial menopause injection to stop the bleeding. However, it did not help with the severe back and pelvic pain, and came with menopausal symptoms such as mood swings and irritability.
"I got very frustrated, and this caused a lot of disagreement within my family. Even my close friends found me very ridiculous for grumbling over small things and wondered why I couldn't be more positive," she said.
It was not just the menopausal symptoms affecting her. The two years of futile tests and treatments, as well as the unyielding pain, had left her feeling completely depleted and misunderstood.
"It's not that I wanted to shout or scream over small issues. I couldn't control myself. I couldn't walk, eat, sit or sleep properly. Halfway through work meetings, or while spending time with my kids or friends, I'd have to suddenly stop whatever I was doing and rush to the toilet because I'd stained my bottoms again," she said.
"When meeting clients, I'd try to bear with this instead of going to the toilet because I didn't want to leave a bad image. I tried not to move my body because the moment I moved, blood would gush out," she recalled.
"Initially, my husband didn't understand why I was so grumpy, and my young kids also didn't understand why Mummy had to wear a 'diaper' and keep going to the toilet. Some of my friends even told me heavy menstrual flow was normal," she confided.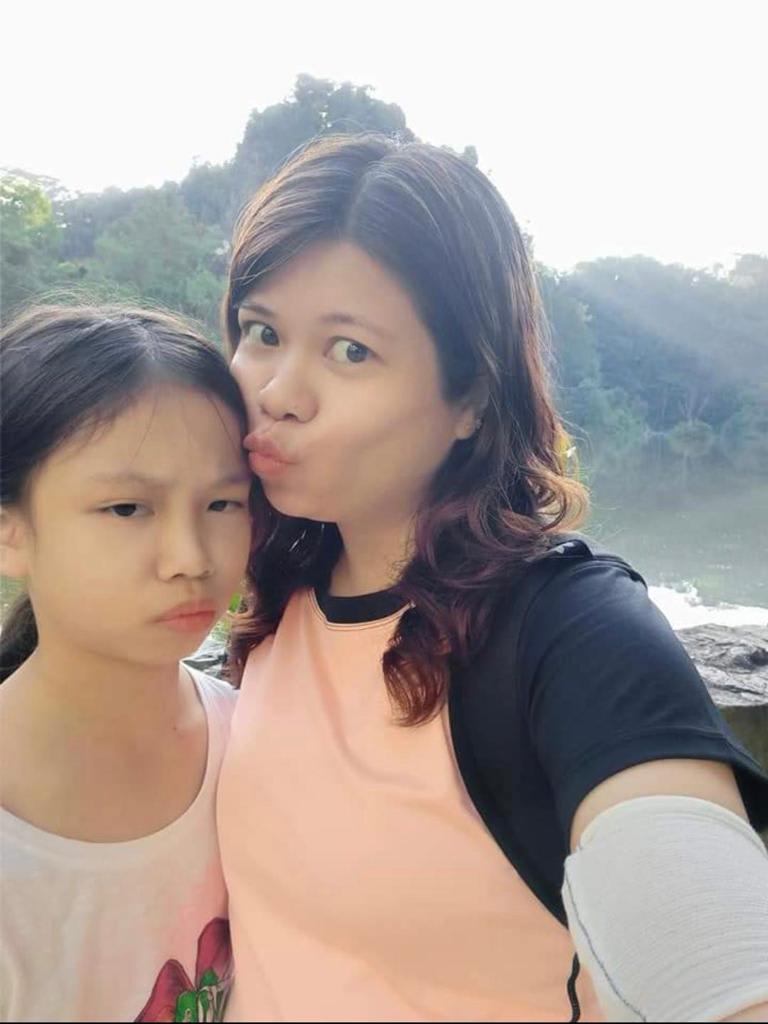 One silver lining, however, was joining an endometriosis support group, where a fellow member recommended an obstetrician and gynaecologist to her.
In October 2021, he diagnosed her with stage 4 endometriosis, as well as adenomyosis, where endometrial tissue grows into the muscle of the uterus. Cher's endometriosis had also spread to her bowel.
Within a month, she underwent surgery to remove her womb and scrape off the affected parts of her bowel. During surgery, he found the cause of Cher's unexplained fever – inflammation of cells in her body.  
Having removed her womb, Cher no longer gets her period or suffers from pelvic and lower back pain. "I went to three hospitals, took more than 30 diagnostic tests, and spent over S$140,000 on medical bills before I successfully treated my endometriosis," she said.
"I spent so much time going for tests and treatments that I lost a lot of bonding time with my kids and husband. During these two years my relationship with my family has also been slightly affected because of my mood swings."
LET'S TALK ABOUT MENSTRUAL PROBLEMS
"Things may have been very different if my endometriosis had been detected and resolved earlier," she said, noting that both patients and some GPs seem to have inadequate awareness of endometriosis.
"There is simply not enough information on endometriosis available – most of the women health talks are on cervical and ovarian cancer, and most public information don't cover endometriosis or menstrual issues," she said, adding that resources such as Doctor Anywhere's Endometriosis Symptom Quiz could be helpful to increase patient awareness.
She also reflected that a possible issue is that most women don't like talking about menstruation, and may even feel uncomfortable about seeking medical advice for such issues, especially from male doctors. In a Bayer and Doctor Anywhere survey of 1,212 women conducted this year, approximately one in two women said they felt uncomfortable talking to co-workers about female health issues.
As a result, misconceptions related to the topic might abound, such as the belief that cold water causes heavy menstrual flow, or that heavy flow is normal.
Her advice for other women: "Know your body well and trust your instincts. If you think you are not experiencing normal menstruation and this persists for a few cycles, don't take it lightly. Seek professional help so that you don't end up suffering for a year or two like me," she said.
Having endured a lonely and difficult recovery journey, Cher also believes that it is important to normalise the conversation about menstruation and menstrual problems. This will help to put more accurate information out there so that such health issues may be detected faster and patients such as her can benefit from more understanding and support from those around them.
CNA Women is a section on CNA Lifestyle that seeks to inform, empower and inspire the modern woman. If you have women-related news, issues and ideas to share with us, email CNAWomen [at] mediacorp.com.sg.