15 women-focused support groups in Singapore you can turn to when times are tough
#Thestruggleisreal. Whatever you're going through, whether you need a listening ear, emotional support or legal advice, here are 15 support groups women can reach out to.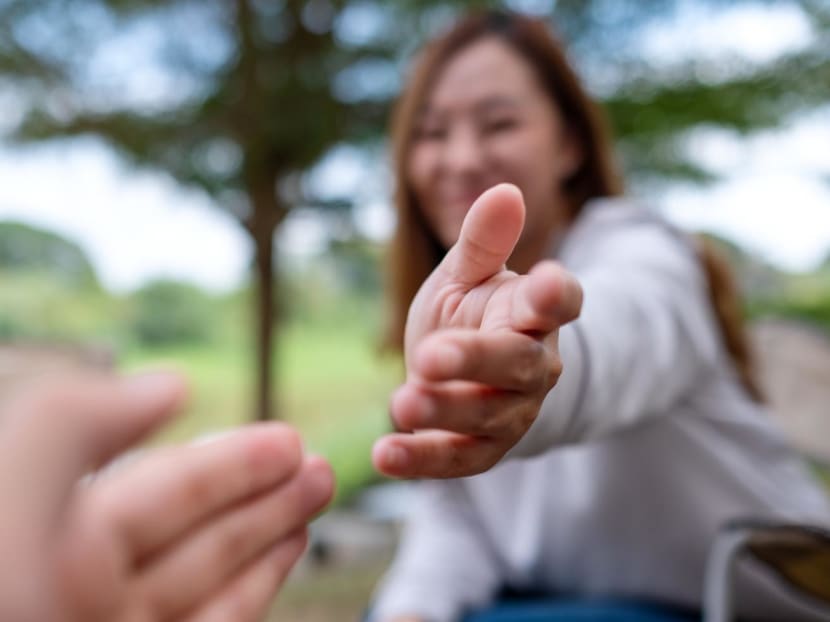 There's a popular quote that goes: When women support each other, incredible things happen. This is so true, especially when we look at the many support groups that women can reach out to for help and advice in Singapore.
Instead of bottling everything up inside, know that help is at hand. CNA Women rounds up 14 women-focused support groups in Singapore that you can reach out to, for any issue or problem.
FOR WOMEN'S RIGHTS AND GENDER EQUALITY
1. AWARE Women's Helpline
Run by women for women, it's a one-stop hotline that women can call to get support, information and access to AWARE's counselling services and legal clinic. Even if you just need someone to lend a listening ear, the volunteers at the Helpline will be able to direct you to the proper channels so you can get the help you need.
It provides an online chat via Zoom and a call-back request service for women who are presently unable to speak to a volunteer. Should you find yourself in such a position, you can leave your details in a form found on the website.
Get in touch: 1800-777-5555 (Monday-Friday, 10am-6pm).
FOR WOMEN FROM LOW-INCOME FAMILIES
2. Daughters Of Tomorrow
The organisation empowers women from low-income families to become financially independent. This is done with the support of its network of partners, through a variety of programmes. For example, Back to Work Support helps women seek out job opportunities, while its Women in Action child-minding network provides after-childcare hours and contingency support, especially for mums who work in the service sector where shift work is common.
Get in touch: empower [at] daughtersoftomorrow.org (email); @daughtersoftomorrow (Instagram)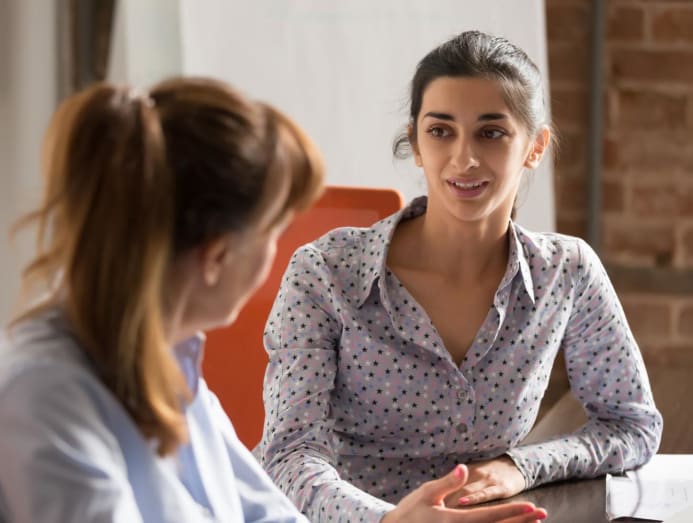 SUPPORTING PREGNANCY
3. Fertility Support SG
The journey can be emotionally draining and lonely for those undergoing fertility treatments. Fertility Support Sg provides help for women facing infertility issues or who are undergoing in-vitro fertilisation or intrauterine insemination. Entirely volunteer-run, women can find comrades in this long and often arduous journey. Through blog articles, talks and WhatsApp group chats, they can find emotional and mental help through the group.
Get in touch: fertility.sg [at] gmail.com (email); @fertiltysupport.sg (Instagram)
4. Babes Pregnancy Crisis Support
Originally launched as a 24-hour SMS helpline under Beyond Social Services, the Babes Pregnancy Crisis Support group helps pregnant teens and teenage mothers (under 21 years). In addition to casework and counselling, pre- and post-natal assistance as well as skills-based workshops are offered to help pregnant teens gain financial independence to raise their little ones. 
Get in touch: 6206 6641 (24-hours); 3135 1351 (WhatsApp)
ADVOCATING FOR MOTHERS IN SINGAPORE
5. Mums@Work Singapore
It's not easy juggling career and family. Mums@Work Singapore support mothers – whether working full-time, part-time, on a flexi arrangement or looking to return to the workforce. The group is also a place where budding mumpreneurs who are thinking of starting their own home-based business can go to for advice.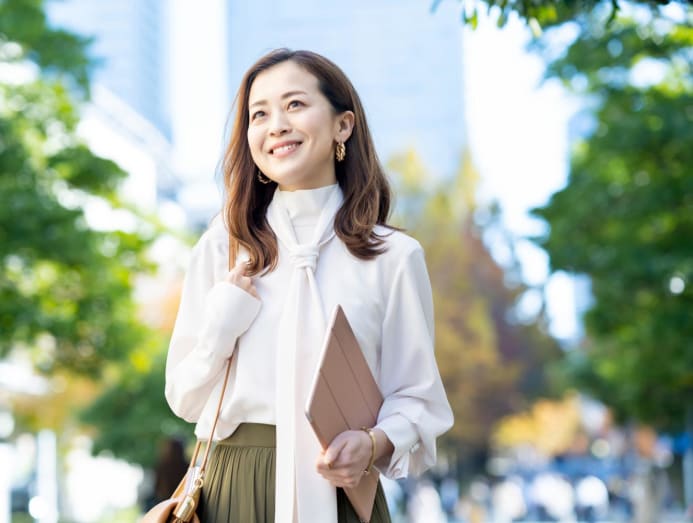 In addition, Mums@Work works with organisations to promote flexible work arrangements and support mothers looking for better work-life balance.
Get in touch: https://www.mumsatwork.net/contact; @mumsatwork.sg (Instagram)   
6. Breastfeeding Mothers' Support Group
As its name states, the Breastfeeding Mothers' Support Group (BMSG) offers counselling through its helpline, to give mums emotional support, encouragement and companionship in their breastfeeding journey.
At the same time, the BMSG also wants to increase awareness of breastfeeding through educational and outreach programmes, working with organisations and workplaces to make breastfeeding a norm in Singapore.
Get in touch: 6339 3558
7. Away From Mum Guilt 
Yasmin Begun, a marketing consultant, trained consultant and mum of four, knows the struggles mums face, juggling career, motherhood and more – and the guilt many feel. 
It's why she started Away From Mum Guilt in 2018, a community that promotes mental wellness, self-care and kindness towards yourself and other mums. And it's not just for working mums, stay-at-home mums are welcome too. Besides meetings, the group also runs activities like retreats and and nature walks that focus on mindfulness. 

Get in touch: Away From Mum Guilt (Facebook); @away_from_mum_guilt (Instagram)
FOR WOMEN WITH HEALTH ISSUES
8. Singapore Endometriosis Support Group
Did you know that one in 10 women suffer from endometriosis? It is a condition where cells from the womb lining grow in other places, such as the fallopian tubes. Women who have endometriosis suffer from painful periods and heavy menstrual flow, in addition to other symptoms.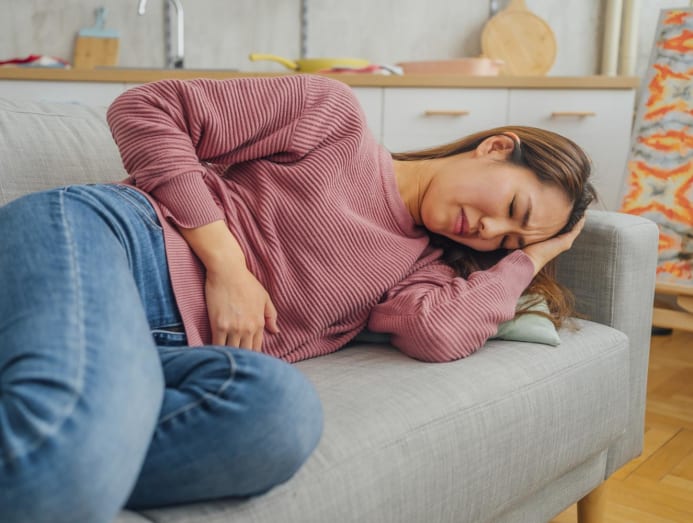 The Singapore Endometriosis Support Group helps women suffering from the condition, through its Facebook group and website, where it shares information such as treatment options.  
Get in touch: iamnamira.e [at] gmail.com (email); Singapore Endometriosis Support Group (Facebook); @e4endo (Instagram)
9. Breast Cancer Foundation
One of the more well-known women's support groups in Singapore, the foundation has been raising awareness about breast cancer since 1997. Beyond talks and workshops, it also provides counselling services where survivors, patients and their family members can seek support.
Its psycho-social programmes, such as the complimentary Wig Loan programme and Positive Appearance scheme, also help breast cancer patients regain their self-confidence.
Get in touch: BCF Helpline – 6356 0123 / 9695 3264 (Monday-Friday, 9am-6pm); enquiries [at] bcf.org.sg (email)
10. Bishana Ladies Group
Helmed by the Singapore Cancer Society, the Bishana Ladies Group provides a platform for women cancer patients and survivors to share their experiences, exchange information, and offer emotional support to one another.
The group also organises educational talks, social outings and recreational activities monthly. These include nutrition and fitness workshops, as well as a Look Good Feel Better programme that helps women undergoing chemotherapy or radiotherapy rediscover their self-confidence through hands-on beauty workshops.
Get in touch: 1800 727 3333; supportgroup [at] singaporecancersociety.org.sg
SUPPORTING VICTIMS OF VIOLENCE AGAINST WOMEN
11. SHECares@SCWO
Navigating cyberspace can, at times, be overwhelming and even dangerous for young girls and women. There has been a proliferation of online sexual harassment cases alongside non-consensual publication and circulation of sexually explicit images over the last few years.
What started as a year-long project for Sunlight Alliance for Action to tackle online issues like cyberbullying and sexual harassment, has now found a permanent home in SHECares@SCWO. This centre currently operates out of the premises of the Singapore Council of Women's Organisations (SCWO), and offers support and legal advice to young girls.
SHECares@SCWO will be rolling out programmes to raise awareness about violence against women, as well as work with the Singapore Police Force, and social media platforms such as Meta, Twitter and TikTok to improve the reporting process, to make it easier for victims to reach out.
Get in touch: contactus [at] she.org.sg (email); 6837 0611. A dedicated helpline is slated to be ready by the end of the year.
12. Star Shelter
An initiative under the SCWO, Star Shelter provides a safe space for victims of domestic violence, including the children of the women. The centre not only offers case management for victims but also accommodation, meals and clothing, as well as professional counselling, art therapy and educational help.
Through the centre's Rebuild Program, women from low-income families can apply for financial assistance, such as a transport allowance, subsidies for skills upgrading courses and even funds to set up a new home.
In addition, Star Shelter also offers a Stars Keeping In Touch programme for women after they leave the centre, which allows former residents to participate in organised activities and keep in touch with their support network.
Get in touch: 6571 0191 / 6571 0192 / 6571 0193 (Monday-Friday, during office hours)
13. Sexual Assault Care Centre
Part of AWARE, the Sexual Assault Care Centre provides free and, more importantly, confidential services to women who have experienced sexual assault or sexual harassment. It's a safe space where they can share their experiences and get advice on their next steps. You can also reach out to them if you're unsure about a sexual encounter and would like to speak to someone about it.
Besides counselling services, the centre also offers legal consultation and trauma support to help victims understand their legal rights and explore their options to make informed decisions and an action plan suited to their needs.
Get in touch: 6779 0282 (Monday-Friday, 10am-6pm); 9781 -4101 (WhatsApp: Monday-Friday, 10am-6pm); sacc [at] aware.org.sg (email)
FOR WOMEN SUFFERING FROM LOSS
14. Buttons Project
Buttons Project was started to help women affected by abortion grief to heal, offering a welcoming space for women, as well as their partners and family members.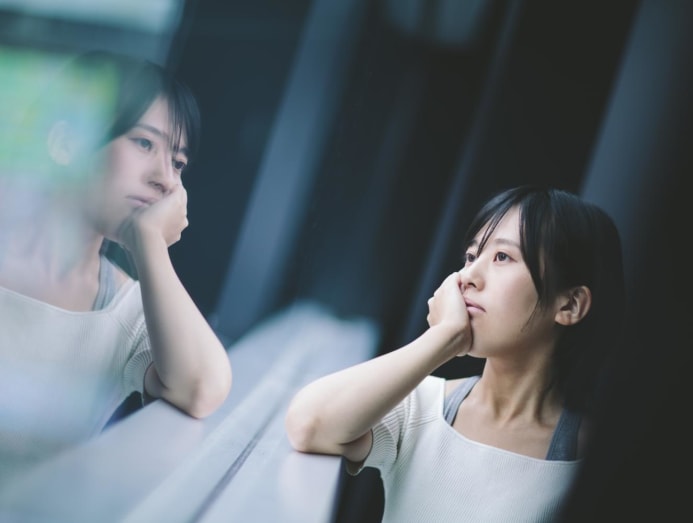 The group encourages these women to send in buttons – each button represents a baby that has been lost – as a way to commemorate him or her. The buttons are then used to build a virtual memorial wall which they can visit to remember their little one. There's also an online forum where members can share their experiences and render emotional support.
Get in touch: hello [at] buttonsproject.org.sg (email)
15. Wicare Support Group
Losing a loved one is difficult, especially when it's your husband. Wicare is a non-profit organisation that runs a peer-to-peer support group with the help of widowed volunteers.
The group's mission is simple: To offer friendship, a listening ear and helping hand to fellow widows. They organise social meet-ups and activities for both the women and their children, alongside counselling in individual and group settings.
It's a place where you can feel less alone and a reminder that there is laughter and a life to continue living in spite of the grief.
Get in touch: 6354 2475 (Main: Monday-Friday, 9am-6pm); 9616 5091 (Counselling: Monday-Friday, 9am-6pm); contactus [at] wicare.org.sg (email)
CNA Women is a section on CNA Lifestyle that seeks to inform, empower and inspire the modern woman. If you have women-related news, issues and ideas to share with us, email CNAWomen [at] mediacorp.com.sg.