Meet the Korean female butcher in Singapore who's as skilled with a meat cleaver as cooking beef and pork
Heba Kim is strong enough to lift 50kg slabs of beef and pork, deft enough to tease out the best cuts in meat, and chill enough to take in her stride the prejudices she sometimes faces as a woman butcher.
When you think of butchers, images of burly men in singlets and bloodied aprons wielding huge cleavers often come to mind. So when I meet Heba Kim, I am pleasantly surprised. The petite Korean woman is a certified butcher – as well as the head chef of The Butcher's Dining, a premium Korean butcher, grocery store and cafe in one. Kim oversees the running of its entire operations.
But it's the 33-year-old's speciality in butchery that intrigues me as female butchers are a rare bunch. In fact, Kim recounted that during her butchery course at the Livestock Hygiene Training Institute in South Korea, she was one of three females in a class of 60 people.
She was also the youngest, with many of her course mates being retirees and in their 50s.
LEARNING ALL ABOUT MEAT
A chef by training, Kim had been working in a Singapore restaurant for almost five years before deciding to head back to South Korea to study butchery in 2017. There, she spent two and a half months learning all about meat and obtained her Craftsman Fabrication of Meats certification.
"I really love my meats, and I really wanted to study more about it," said Kim.
And while she admitted that it is possible to learn skills on the job, she wanted something more. "Doing the course is like going to school, it allows you to learn the most cutting-edge techniques and up-to-date skills, and also get expert knowledge."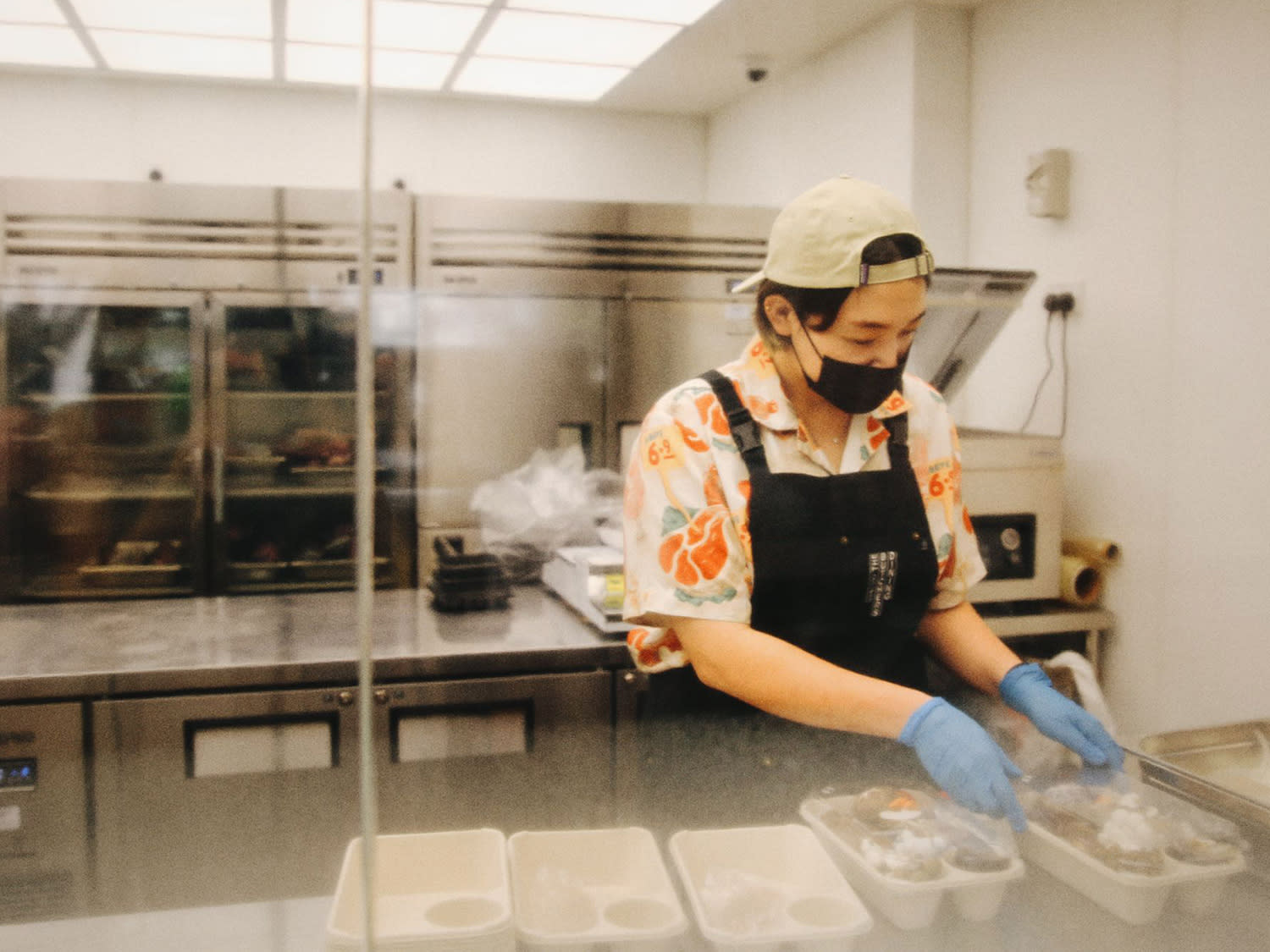 Initially, she had plans to go to Japan to learn butchery. "I heard that the country is really famous for butchery in the industry. But sadly, as I neither speak nor read Japanese, I had to give up on that idea as it would have been too difficult. So that's why I decided to return to Korea to learn instead."
And it's more than just learning how to cut meat. During her time at the Livestock Hygiene Training Institute, Kim spent 12-hour days learning about the different cuts of meat, from pork and poultry to beef and lamb, as well as how to store the meat and create meat products like sausage and ham.
There were also weekly tests where the students were graded on how well they knew their meat, from cutting techniques to cuts. This, Kim said, she aced every single time.
HONING HER NEWFOUND SKILLS
After graduating, Kim spent about three years working in a butcher's shop in South Korea to refine her skills further, before heading back to Singapore.
While her initial plan was to work at a speciality meats place like Culina or Huber's Butchery, she also wanted to find somewhere where she could combine her new butchery skills with her cooking experience. This led her to a stint at Meatsmith, and then at DB Bistro & Oyster Bar.
"At Meatsmith, they're really serious about how they smoke their meats and their aged steaks, and I could share my knowledge on the different cuts of meat to use. While DB Bistro is really known for their charcuterie, and I could put the skills I had learnt during butchery school into practice," she said.
FULFILLING A CHILDHOOD DREAM
But working in and having her own F&B establishment was the ultimate dream, one that Kim has had since she was a child. And that was finally fulfilled with the opening of The Butcher's Dining. This is a place where she gets to combine both her love for butchery and culinary skills in one place.
After all, one of her fondest memories growing up were family trips where she travelled with her parents from one province to another in South Korea, tasting whatever was in season. "This sparked my passion and curiosity in food and my desire to cultivate my knowledge in culinary."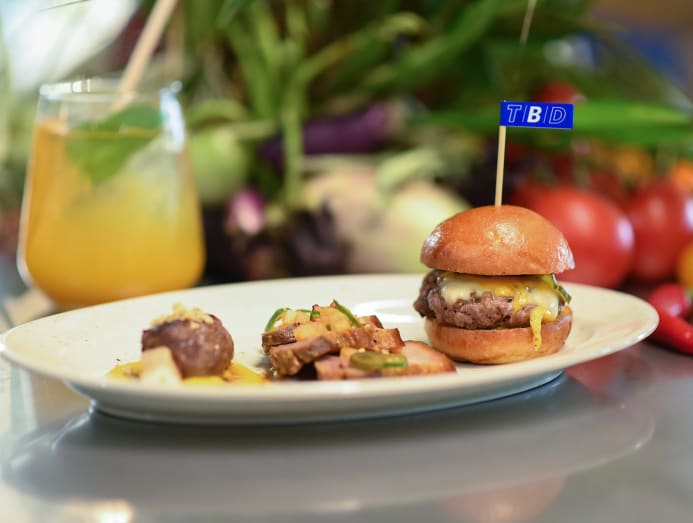 And fate had a hand in it all coming together. Kim had actually worked for the store's parent company, SL Foods, a Korean food distribution company that also runs a meat processing facility, almost a decade ago in Singapore.
So when the company was thinking of opening a store while increasing the types of meat products offered, and knowing Kim's skill sets, setting up The Butcher's Dining together was a natural partnership.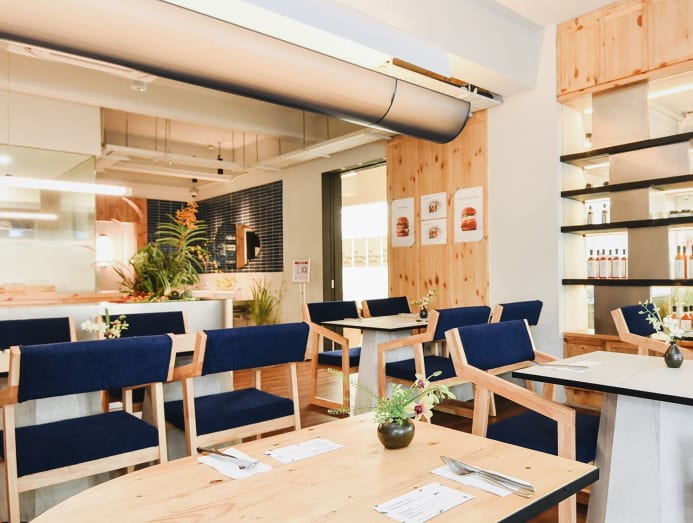 The dishes and meal kits offered at The Butcher's Dining are her brainchild. "I come up with the idea and work on the recipe, along with input from my colleagues in the kitchen," Kim said.
As to where she gets her inspiration from, it's part of what she grew up with, but also through research on the Internet, like the cafe's Perilla Oil Noodle, a recent viral food trend to emerge from South Korea. 
The job in itself isn't rare. It's only rare because I am a woman.
She also trains her palate by consistently trying new food. "I'm adventurous when it comes to food, and am always trying out new flavours."
And of course, we can't forget about the meats. To ensure that only the best meats are brought in, Kim works with different suppliers and farms, meticulously curating what to bring in. The store's beef is imported from Australia, New Zealand and the United States, while the pork comes from a single farm in Spain.
BEING A WOMAN IN A MALE-DOMINATED INDUSTRY
Kim admits that she often gets asked if it's tough being a female chef and butcher. But she has never seen it to pose a problem.
"The job in itself isn't rare. It's only rare because I am a woman."
And while there might be some prejudices from being female, she takes it all in her stride. "When I was working in the butcher shop in Korea, I had customers who would not buy their meats from me because they assumed that I wouldn't know much about meat.
"But it wasn't just because I was a woman, it was also because I was young. They would prefer to get their meats from the older staff."
And of course, being physically strong is a given – though Kim said she doesn't hit the gym or lift weights. Instead, she prefers to play a round of golf or tennis to keep fit.
So how much strength does she need? Enough to lift 50kg each time.
"I have to be able to handle each part by myself," she shared. "For beef, it's usually 400kg-500kg, and that gets divided into as many as six parts while pork is almost 90kg, which is divided into two halves. So each time I'm dealing with a slab that is around 45kg-50kg."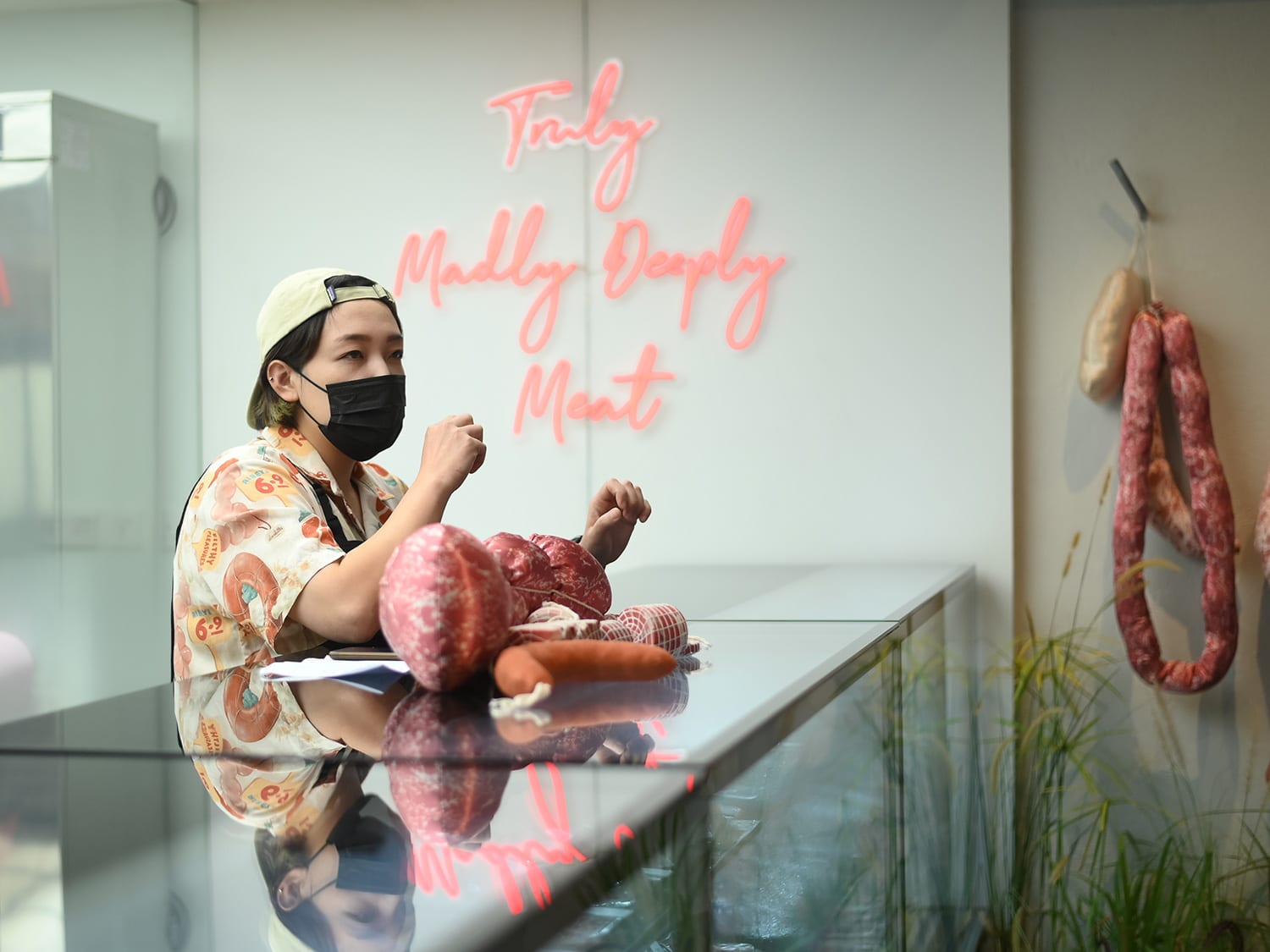 And if you think women aren't strong enough, think again. "I was actually stronger than a lot of the middle-aged men in the butcher shop back in Korea," Kim chuckled.
There are some benefits to being a female butcher, too. She shared how a Korean customer who walked into The Butcher's Dining recently commented on how clean the space was.
When she saw chef Kim, the customer said she immediately knew why. "She said it's because I'm a female butcher, which meant that the cleanliness and hygiene levels are higher." 
KNOWING HER MEATS
And of course, when it comes to meat, Kim knows best.
While she personally prefers working with and eating pork, her favourite cut of meat still remains the outside skirt steak, a cut of beef that is known to be thicker and more tender than the inside cut. "It's really juicy and the flavour is really good. It's also less fatty."
Her favourite way to prepare it is simply to place the meat in a heated pan without oil, and grill it until it's no longer bloody. More importantly, it should be enjoyed medium-rare, she said. "Medium-rare is the best way to eat your beef because you can enjoy the texture and flavour to the fullest."
But if you're looking for a unique cut of meat, Kim recommends the diamond cut Duroc pork belly, where the fat is scored in a criss-cross pattern that helps tenderise the meat. When cooked, you get juicy meat, more succulent flavour and crispier skin. "This is popular in K-BBQ places, but you don't find it often in butcher shops."
IT'S ALWAYS BEEN ABOUT THE MEAT
Interestingly, Kim also says that butchery is not something you learn once and then are set for life. "It's like being a medical doctor where there's always new things to learn, like new cutting techniques."
And if she had to choose between cooking and butchery, she would choose the latter in a heartbeat.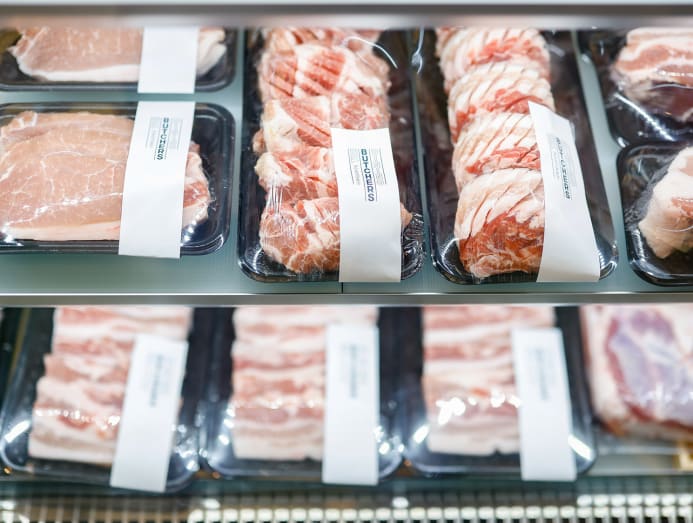 "I love to meet people and interacting with customers makes me happy. And as a butcher, I'm able to do that. Plus, when I am able to help them choose the right cut of meat for their needs, it gives me a sense of satisfaction."
In fact, she encourages customers to share with her what they're looking for in their meat selection the next time they pop into The Butcher's Dining. "I enjoy planning meals for and with my customers.
"Some of them come in and tell me that they have a particular recipe in mind and I help them select what meat cuts would suit it best. I can even prepare a customised meat platter of different cuts of meat for a K-BBQ at home for you, complete with vegetables and dipping sauces."
As our interview comes to an end, I cheekily ask her if she weren't a chef or butcher, what would she be? "I might have become a livestock grader or livestock auctioneer. But for sure, I'll be doing some work that involves meat." Clearly, this is one woman who truly loves her meats.
CNA Women is a section on CNA Lifestyle that seeks to inform, empower and inspire the modern woman. If you have women-related news, issues and ideas to share with us, email CNAWomen [at] mediacorp.com.sg.