Miscarriage after miscarriage – a lonely journey of loss and hope for women who have lost their babies
Miscarriages are more common than people think. In fact, many women endure two, three or multiple miscarriages. This Baby Loss Awareness Week, CNA Women looks at why recurrent pregnancy loss happens and what women can do to have a successful pregnancy.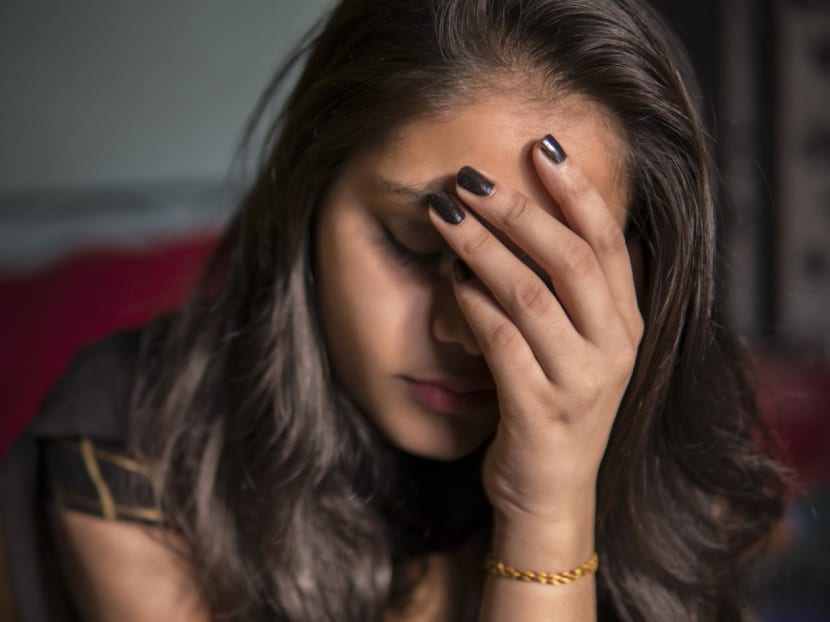 Grace* still remembers the day she passed out some bloody tissue in the toilet while on a cruise vacation. She was in the sixth or seventh week of her pregnancy.
"My husband and I leaned over the toilet bowl trying to see if it was a baby. We were very scared. We eventually decided that there was no way we could figure it out and flushed it away," she recalled.
The incident happened after Grace had experienced three consecutive pregnancy losses over a period of two years. All three miscarriages took place during the first trimester of Grace's pregnancy and were usually accompanied by spotting and cramps – so she and her husband was understandably anxious.
Fortunately, it turned out to be a false alarm and Grace delivered a healthy baby girl. However, she described the period preceding her successful birth as "an extremely dark time".
She also told CNA Women that a year after rejoicing at the birth of her daughter, she was devastated by yet another miscarriage.
WHAT IS RECURRENT PREGNANCY LOSS?
"In our local culture, it is not common for people to talk about miscarriages. However, miscarriages are more common than most people think. Five per cent of couples will experience two miscarriages. And 1 to 2 per cent will have three or more miscarriages," said Dr Liu Shuling, senior consultant at the Department of Reproductive Medicine, at KK Women's and Children's Hospital.
Some medical experts define recurrent pregnancy loss as the loss of two or more pregnancies, while others define it as the loss of three or more. This is regardless of whether or not they occurred in a consecutive manner.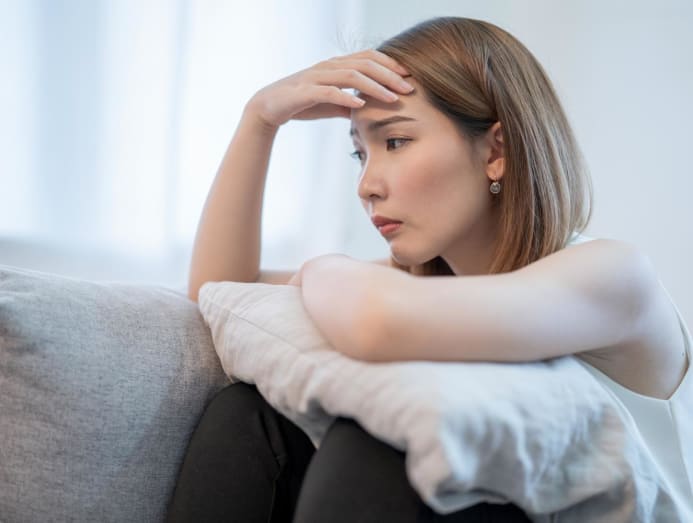 Though there is slightly more awareness of recurrent pregnancy loss, many couples experiencing it still refrain from open discussion and avoid seeking support from friends and family out of fear of the perceived stigma surrounding miscarriage, Dr Liu noted.
For some such as Grace, the pain was simply too much to discuss with others. And because it is not openly discussed, many women say that it is a very lonely journey.
They also tend to blame themselves. "When I looked at pregnant women, I wondered what was wrong with me? Was it my womb or some kind of deficiency? Why couldn't I give my baby breath?" Grace said.
Others wonder if they had done something wrong that led to the miscarriage. "There was a lot of self-blame. I reflected on what could have been done differently in the week leading up to the miscarriage. I felt numb and completely confused at how and why this was happening again and again," said Ariel*, a 38-year-old banker who had three miscarriages.
"Women often blame themselves for the loss. However, most of the time, a miscarriage is not within their control. It is not related to the amount of stress or the amount of work a woman does," said Dr Liu. In fact, most recurrent pregnancy loss is unexplained.
Some factors however, are known to increase the risk of multiple losses. "Untreated medical conditions such as thyroid disease or diabetes can increase the risk of miscarriage.
"Abnormalities of the immune system or blood clotting system (thrombophilia) may also cause recurrent pregnancy loss. Uterine problems such as fibroids, polyps, or uterine abnormalities may contribute to it as well," said Dr Seng Shay Way, specialist in obstetrics and gynaecology, and consultant at Raffles Fertility Centre.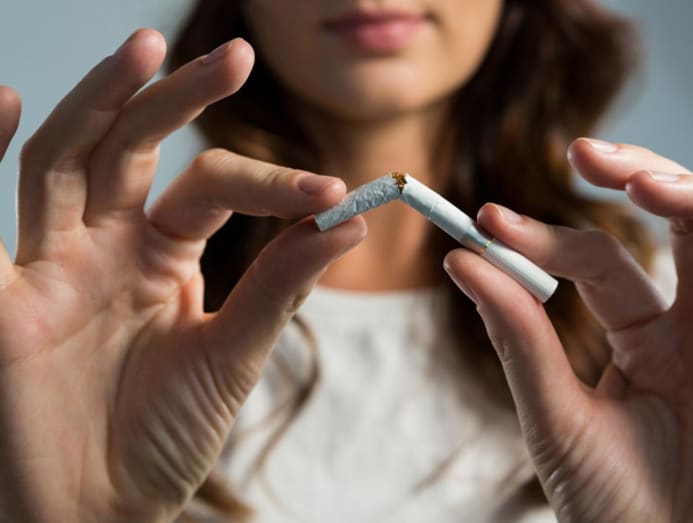 Genetics can also increase the risk of recurrent pregnancy loss, whether it is inherited or a sporadic mutation. Smoking, drug abuse, excessive alcohol or caffeine intake, and being overweight can also increase the risk so Dr Seng suggested lifestyle modifications in such cases.  
Age matters too. "An older woman will have a higher risk of miscarriage compared to a younger woman. However, many patients with recurrent pregnancy loss are young without any obvious factors," Dr Liu noted.
TREATMENT OPTIONS FOR RECURRENT PREGNANCY LOSS
Women who have suffered from two miscarriages may consider consulting an obstetrician and gynaecologist. This is highly recommended for those who have suffered three or more miscarriages, said Dr Liu.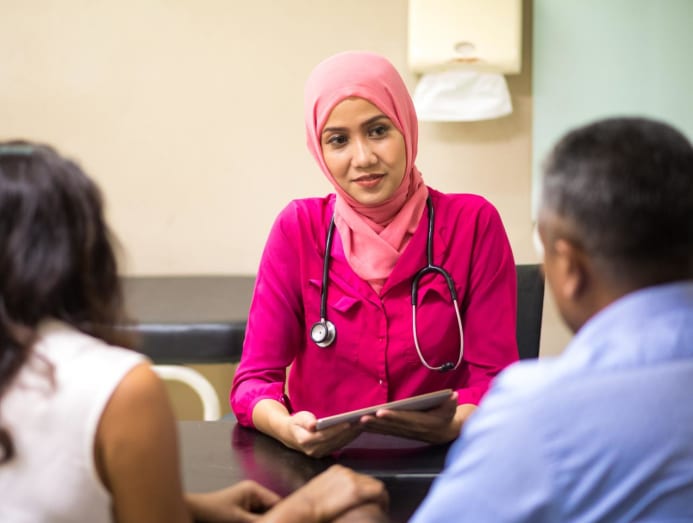 Testing usually includes blood investigations and a detailed ultrasound. Doctors may also recommend a DNA (karyotype) blood test, as well as a DNA check of the miscarried foetal tissue at the point of the miscarriage, she said.
However, more than 50 per cent of patients with three or more miscarriages will have normal results despite extensive investigations.
In cases where these tests yield useful results, doctors will address the medical issues. This could include surgical correction of anatomical abnormalities, correction of endocrine disorders, and anticoagulation or folic acid supplementation, said Dr Seng. Patients with diabetes will also receive help to manage their condition. 
In some cases, in vitro fertilisation (IVF) may also be suggested. This not only increases the chances of pregnancy and accelerates it, better selection of embryos during this stage can also help decrease the risk of miscarriages, explained Dr Seng.
If one or both partners are unable to provide their own sperm or eggs for medical reasons, donor gametes are also an option during IVF, he added.
For patients with unexplained recurrent pregnancy loss, good antenatal care with frequent clinic visits is helpful as well, said Dr Liu. 
THE DEVASTATION OF LOSING MULTIPLE PREGNANCIES
Seeking treatment for recurrent pregnancy loss is a stressful experience for many women. Grace recalled how the extensive treatments took over her life.
In a desperate search for a solution, she also turned to Traditional Chinese Medicine (TCM), acupuncture and took seven to eight supplements each day – including those recommended by the doctor and others she'd researched.
She estimated that she and her husband spent S$30,000 to S$40,000 on medical bills, TCM and supplements. The frequent appointments and long wait times also cast a long shadow on her newly married life.
Even without tests and treatments, miscarriages are extremely painful experiences for couples. "Early miscarriages aren't always taken that seriously probably because they are not being spoken about enough. Hence, it's easy to feel guilty at being unable to 'get over it'," said Ariel, whose three miscarriages happened during her first trimester.
Well-meaning friends and family may also unknowingly trivialise the experience, saying "At least you were only a few weeks along" or "It wasn't really a baby yet", Ariel added.
However, these miscarriages are no less devastating. "I was pregnant around the same time as a close friend. While hers went on to become a viable pregnancy, mine did not. So whenever I saw her child hitting key milestones, I would think about how my child might have been doing the same had I not suffered a miscarriage," she said. "I would have flashbacks of my miscarriage. A few years on, the pain is no longer as raw although it remains etched in my memory."
MULTIPLE MISCARRIAGES: PSYCHOLOGICAL AND SOCIAL SUPPORT
Prolonged loss and grief from multiple miscarriages often take a toll on couples, and this is true even if they already have a child, said Dr Liu.
Hence, it is really important for couples experiencing recurrent pregnancy loss to seek antenatal counselling and psychological support. These measures have also been shown to increase pregnancy success rates, added Dr Seng.
Many women find it helpful to confide in friends as well. "When I talked about my miscarriages, a few friends who had walked the same path and suffered silently started sharing their experience too. It was then that I realised I was actually not alone on this journey," said Ariel, who went on to have two consecutive successful natural pregnancies.
"Although the diagnosis of recurrent pregnancy loss can be quite devastating, it can be helpful for the physician and patient to keep in mind the relatively high likelihood that the next pregnancy will be successful," said Dr Seng.
"Overall, the prognosis for recurrent pregnancy loss is encouraging. Even with as many as four to five prior losses, a patient is more likely to carry her next pregnancy to term than to have another loss," he added.
Nonetheless, whether to persist in this journey or not is a personal choice. "To me, motherhood is such a beautiful journey, so I didn't want to give up. For others like me, I'd say, don't be afraid of failures, because this failure may just bring you a step closer to your next successful pregnancy," said Grace. 
"Having said that, it really depends on your desire to have a child in the first place. Some women I know give up after one miscarriage because of the stress, and I understand why as well," she added.
"I also came to a point where I told myself that if I'm not meant to have a child in this lifetime, so be it. Having tried so hard to have a baby, I realise through this journey that the very breath that we have is precious and there has to be a purpose and a journey they we have to complete. Treasure your life. With or without a child, there are many things to live for," she said.  
*Names have been changed
CNA Women is a section on CNA Lifestyle that seeks to inform, empower and inspire the modern woman. If you have women-related news, issues and ideas to share with us, email CNAWomen [at] mediacorp.com.sg.