Chef Sam Leong's son Joe now runs his own restaurant and he's doing one thing differently from his famous father
At Sonder, the young chef serves up elegant nostalgia-tinged dishes that honour his family's generations of chefs that came before him, while forging his own path beyond his father's shadow.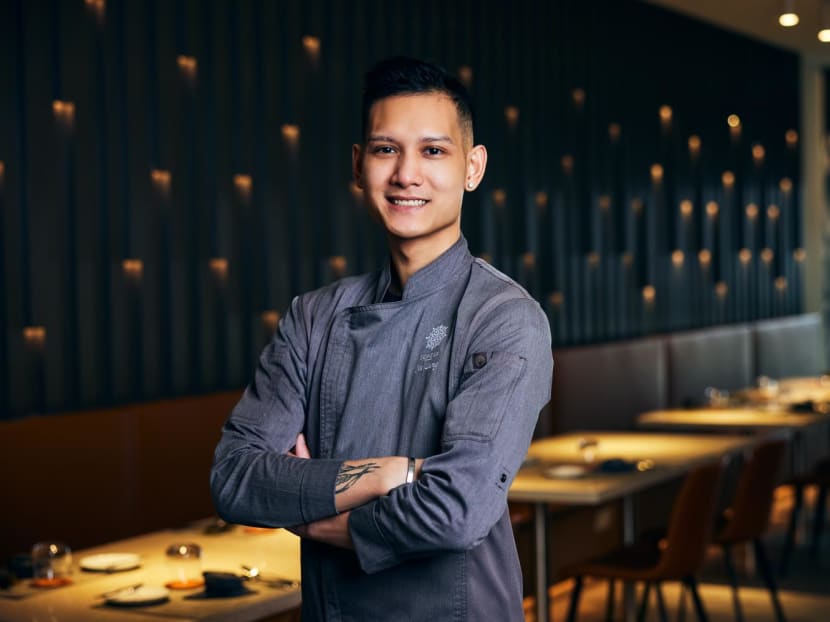 Joe Leong always said he wanted his own restaurant by the age of 30. And he's achieved it at 29.
Sonder, a restaurant and bakery tucked into a quiet industrial estate at Henderson Road, is a relaxed space offering fresh bakes and a la carte lunches by day, and a fancier fixed course menu in the evenings.
Here, he serves up Euro-Asian cuisine melding his culinary experiences working in restaurants like Tippling Club and V Dining with his cultural heritage of Chinese and Thai flavours.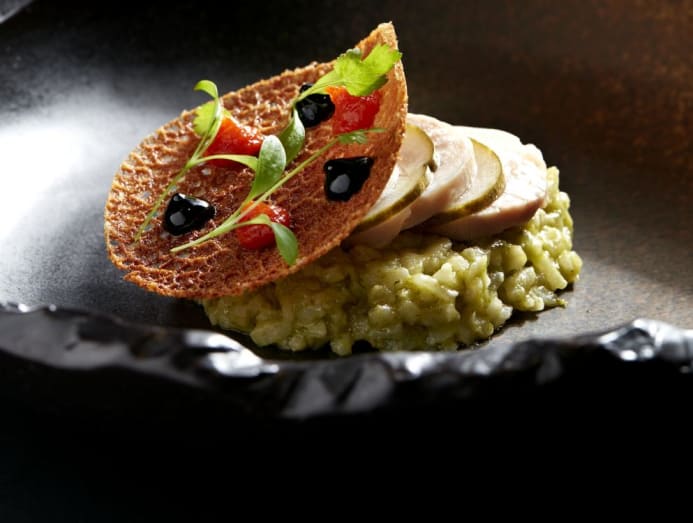 There might be some who will point to the fact that Leong was approached to open the restaurant by an old family friend who runs several companies, and say that he got his break because of his famous parents: Chefs Sam and Forest Leong.
Sam, after all, has long been one of Singapore's OG celebrity chefs, having helmed Michelin-starred restaurant Forest, served as corporate chef and director of kitchens for Tung Lok Group, authored books, and been a staple on variety shows on Channel 8 like Star Chef and King Of The Kitchen; and Thailand-born Forest is known for her Thai cuisine, cooking classes and cookbooks.  
But this will not bother Joe, who has made his peace with the shadow of his famous father. Years of working in kitchens where slights like, "You're Sam Leong's son and you don't know how to do this?" were levelled at him have taught him how to turn criticism into motivation.
"If people work 10 hours, I work 12 hours. If people work 15 hours, I work 24 hours, so I can catch up to their expectations," said Joe, who quipped that he hasn't slept in the last 10 years.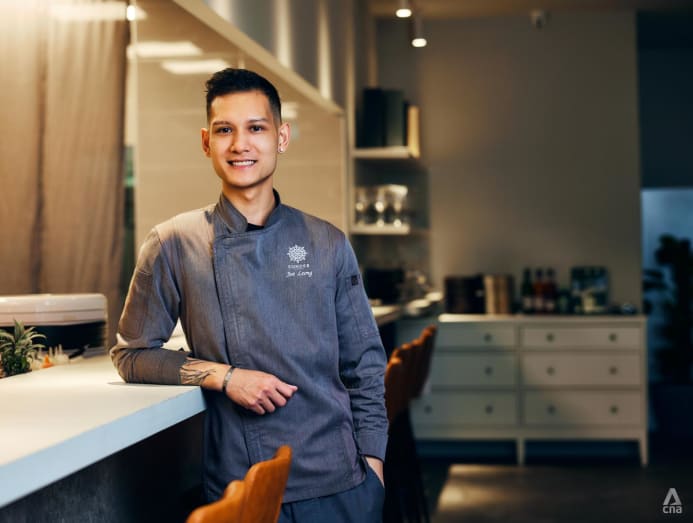 Growing up and coming of age in the public eye has come with its own set of unique circumstances, too. For one thing, most people know him as a pastry chef – but he has plenty of experience in the hot kitchen, too. At his previous workplace, he was V Dining's sous chef as well as pastry chef.
"In the media, they usually portray my whole family: My grandmother does the soup, my mum does the starter and my dad does the main course. There's nothing left for me but dessert," he joked, with a laugh.
LEONG DAY'S JOURNEY  
In some ways, Joe's path to becoming a chef has been fraught with conflict, but in other ways, it was always a no-brainer.
After his O-Levels, Joe presented his father with a glowing report card and told him he wanted to begin a career in the kitchen.
"My dad took my report book and threw it out of the window, and shouted at me," he recounted. Sam was livid at his son's career choice. "My dad knew it's long hours and you don't get to see family. He didn't want us to suffer because he knew what it was like, having worked as a chef for 30 years," Joe said.
Eventually, after some tears from Joe, Sam gave in. "He said, 'If you really want to be a chef, look for a good school and I'll send you there.'" Because Sam liked everything in black and white, Joe presented his father with a written proposal detailing the costs of enrolling in the top culinary schools in the world – without the understanding that the numbers were prohibitively expensive.
"He threw it out of the window," Joe laughed. "I think it's like a Chinese chef thing, to throw stuff around!"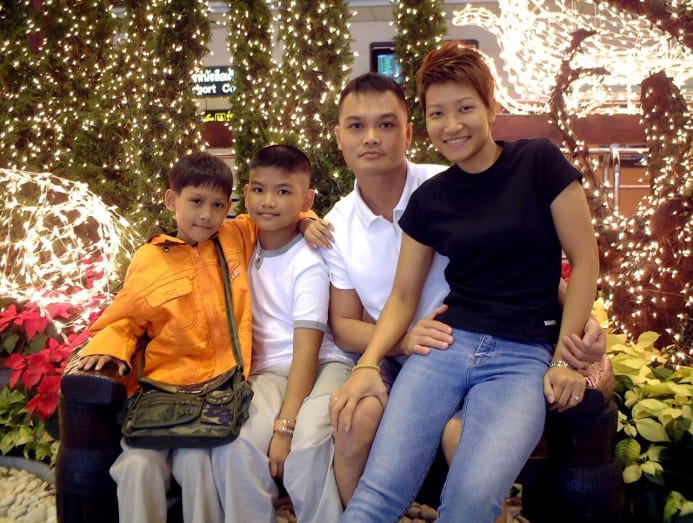 Joe then got a place at SHATEC, but never showed up for his first day of school. When "I went to look at the courses, my dad came along. I don't think they interviewed me at all. They were just escorting my dad around," he said. "I think that's one of the reasons I didn't want to go to the school. There would have been a lot of eyes on me."
At 17, he got his first job at Janice Wong's 2am:dessertbar. It was a kind and nurturing environment, even though he was so inexperienced that "I only knew white sugar. I didn't even know there was brown sugar, molasses, maltose, glucose" and so on.  
After completing his National Service, he joined the Fairmont Singapore hotel, and "that's when I started hitting a road block. Because of my dad's name, people thought I knew how to do everything," Joe recalled. "That was the first tough time I had in the industry. I would say, 'Chef, sorry, I don't know how to do this because I'm new.' 'This is so simple and you don't know how to do it? You're Sam Leong's son, leh.' They always use this line, 'You're Sam Leong's son.'"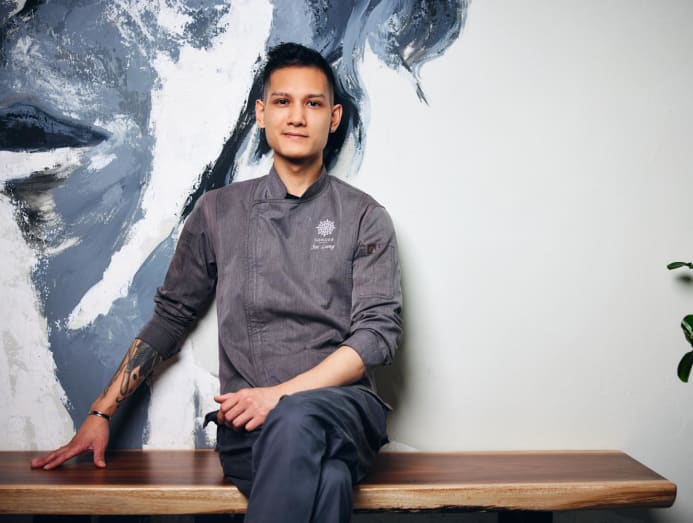 Even though "I was quite down, I didn't tell my dad. I knew what he would say. He'd say, 'Why did you come to the kitchen when you knew this was going to happen?' So, instead, I used it as motivation to try to be better."
It was a long journey. Only in the fourth year of his career did he begin to really love cooking, Joe said.
When he joined Tippling Club, he made it a point, as always, not to mention who his father was. But when his parents came to dine and chef Ryan Clift recognised his old friend Sam, the truth came to light.
Still, it was also then that his father, after sampling his dishes, told him, "'Son, I'm very proud of you for what you've done.' I teared up."
A FAMILY OF CHEFS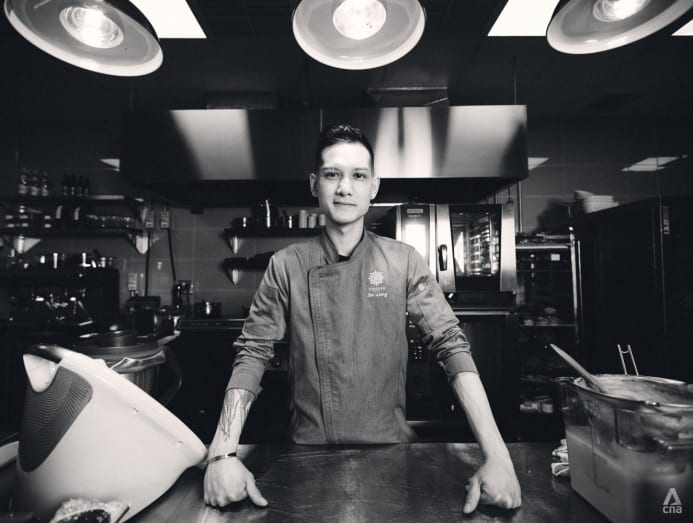 Although Sam had been against his son following in his footsteps, "Now, my parents tell me that actually, in their hearts, they really wanted either me or my brother to be in the kitchen," Joe said, "because everyone in our family's generations has always been in F&B".
Joe's late paternal grandfather had had a Cantonese restaurant in Johor and was known as "the shark's fin king" for his "amazing soups" before moving the family to Bangkok and heading up a Chinese restaurant there. After the family settled in Singapore in 1993, Joe's grandmother worked at a chicken rice stall at Margaret Drive; Joe has fond memories of spending time there after school as a child.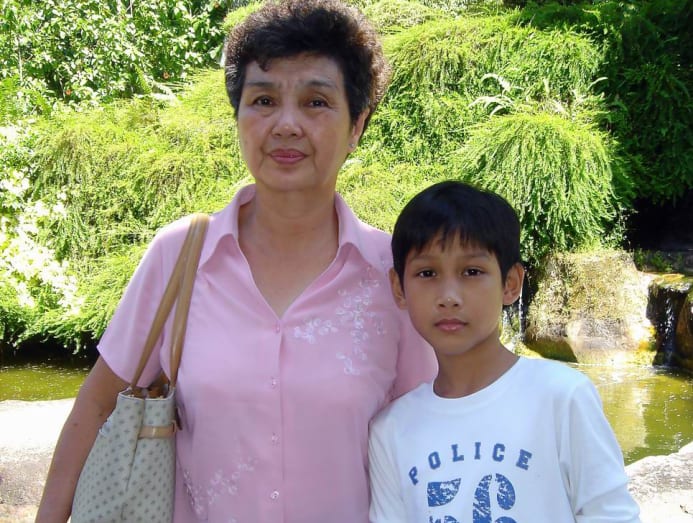 Sonder's risotto dish, an homage to chicken rice, is inspired by Grandma: Roulade of chicken on flavourful rice with spring onion pesto, ginger tuile and a dollop of chilli on the side.
Chicken rice also happens to be his father's all-time favourite dish, to the extent that he makes spontaneous drives to Melaka for chicken rice balls.
On Joe's mum's side, his grandmother was a talented home cook, while his grandfather worked in restaurants all over the world and excelled at western cuisine. Whole Pork Knuckle by Grandpa Prin is a dish on Sonder's menu derived from one of his recipes: Instead of a heavy German-style rendition, the pork is served with a Thai-style vegetable platter and prik nam pla or Thai garlic, lime and chilli dressing.
"I'd like to call my cuisine nostalgic (for) what I ate as a kid growing up," Joe mused. For example, a dish of barramundi with garlic and lime is inspired by the ubiquitous Thai restaurant staple of steamed fish served in fish-shaped metal plates with burners underneath. "Our family loves to have this when we go out." And a dish of aubergine with red curry sorbet, pearl onions and sun-dried cherry tomatoes is "my take on Thai red curry".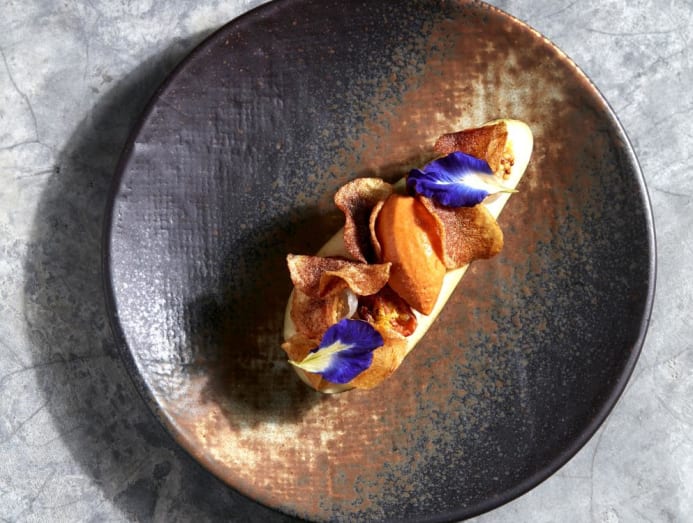 BREAKING GENERATIONAL PATTERNS  
Although Joe thinks of his father as the "perfect example of a chef", there is one thing, he said when probed, that he's told himself he won't do the way Sam did.
"Growing up, my brother and I never saw our dad at all. He was working nonstop. When we woke up, he was at work. When we went to sleep, he was at work. I'll always remember that on his days off, he'd spend the mornings sleeping, and we would go out in the afternoons. But, the moment we stepped out, there'd be a phone call, and he'd go back to work.
"I think that's one of the things that I want to do differently – give more time to the family," said the father of one, who's expecting another child with his wife of three years. "I don't want my son and daughter to feel, 'Daddy doesn't spend time with us. Daddy doesn't love us.'"
But, when you're a chef with your own restaurant, it's not like having a nine-to-five job you can easily check out from. Joe confessed that with Sonder up and running, his mind wanders to work even when playing with his son. But he makes the effort. "Last week, we were at a bouncy castle. The next day at work, my legs were cramping up," he laughed, adding, "Being a father really changed my mindset a lot in terms of my work ethic. It keeps me motivated. I want to work hard for the family."
There was a time when "my temper was not the best" because of the stress of the job. When he opened Sonder, his wife – they met online – made him promise he would remain even-tempered and not bring work stress home. But it was something he'd already been working on for a while. In the past four or five years, "no one has seen me shout or lose my temper in the kitchen", he said.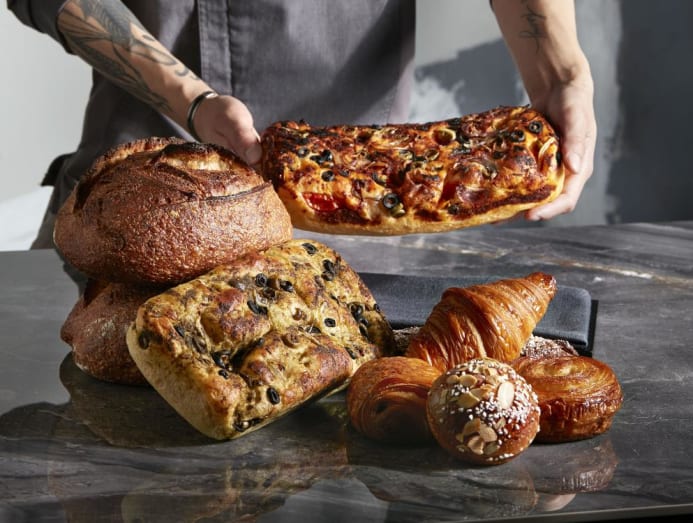 Now that his parents are retired, they spend their time looking after his son and enjoying the little one's company.
Joe maintains that he doesn't want to work together with his father, because "working with family, definitely there will be conflicts".
But he treasures the most valuable piece of advice his father has given him. "My dad always said, 'People need people.' We chefs need kitchen staff, customers, the media. We need them and they need us. And, of course, be humble – greet the aunties and uncles sweeping the floors, be nice to the dishwashers. Because it goes back to 'people need people'."
His parents came to Sonder to dine last month. "The next morning, my mother said, 'Son, your dad and I are very proud of you and what you've achieved today.' My dad is very Chinese – he tells my mum these things but he won't say it to my face.
"My heart melted."
Sonder is at 217 Henderson Road #01-03.