Meet the Singaporean crafter foodie behind With Autumn's popular dyeing, tufting and punch needle workshops
In this week's instalment of Creative Capital, we talk to 36-year-old Singaporean Autumn Brown Yunshan who runs a successful textile workshop and retail business while teaching at NAFA and creating culinary content for a local food business.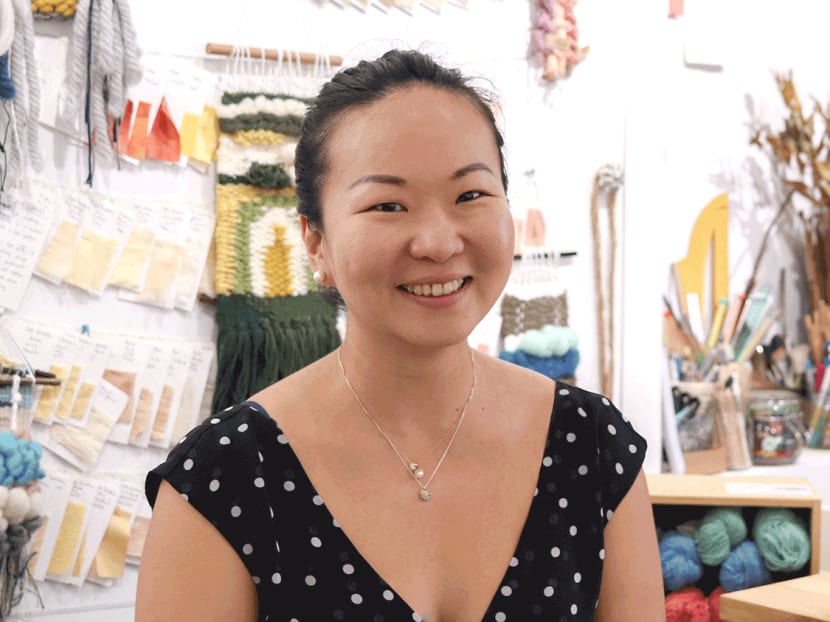 Up until a year ago, I had no idea that tufting workshops were a thing. But all of a sudden, both my IG and TikTok feeds were filled with videos of friends and strangers attending tufting classes. As I watched local friends satisfy their crafting needs, I saw them not just tuft but also try their hand at other related skills, like dying fabrics and punch needle work.
One name that came up several times was With Autumn, the four-year-old studio run by 36-year-old local designer turned teacher-entrepreneur Autumn Brown Yunshan. As I learned more about Autumn, and discovered she's quite the foodie (and since I have a soft spot for all things gustatory), I knew I wanted to interview her for this column.
HI AUTUMN, YOU'RE CLEARLY A SUPER CREATIVE PERSON?
I probably have more crazy ideas going through my mind than creative ones.
WERE YOU ALWAYS CREATIVE EVEN FROM YOUNG?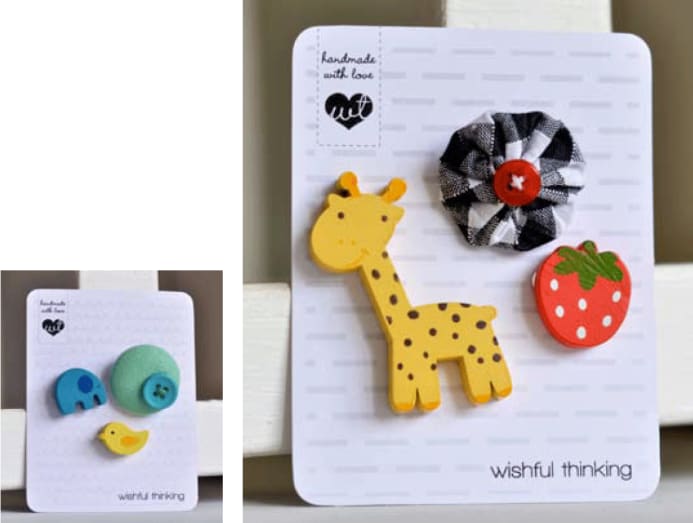 I guess so, I was always good at music and art in school. I even learned to crochet at five just by watching my aunt. A lot of my time when I was younger was filled by making gifts such as friendship bands, customised pens using embroidery thread with my friends' names, farewell gifts for the seniors, and crocheting bags and pencil cases for the new school term.
WAS CREATIVITY ENCOURAGED IN YOUR FAMILY?
I grew up in a typical Singaporean-Chinese family. I guess growing up with my grandmother in the kampong gave me more freedom to explore and experience things with my hands – I dabbled in everything my grandmother did as she would always give me a set of my own tools and small bit of material or ingredients so I can be quiet sitting next to her while was was making kueh, pounding chilli, sewing, etc.
After O'levels, I had the choice to go to JC or a really good course in Poly (life sciences or business) but I chose to enrol in design school. My parents fully supported my decision which I am very thankful for. My mother is also a very creative person; she has an eye for beautiful things and is a great iPhone photographer. I probably got the creative genes from her. I also remember she used to sew costumes for me to wear to school events, helped design my art folio, and always guided me in social studies projects where we had to build a 3D village or a town using plasticine, ice cream sticks and found materials on a styrofoam board.
YOU SPENT A DECADE IN AGENCIES BEFORE STRIKING OUT ON YOUR OWN. TELL ME ABOUT THAT DECISION. WAS IT SCARY OR WAS IT SOMETHING YOU FELT YOU HAD TO DO?
I enjoyed agency life and the constant challenge to come up with design solutions for clients. It was fulfilling; however, I decided to start out on my own after I lost my younger brother to an accident. This incident gave me a wakeup call and made me think deeper about what I wanted to do with the time I have on Earth. So I quit my job and with nothing more than with my last pay check, laptop and sewing machine, started my first business, Wishful Thinking Studios. It was a scary decision but living at home with my parents at that time helped save me some makan money. I also took on freelance design projects to sustain myself financially.
WHAT DID WISHFUL THINKING STUDIOS SPECIALISE IN?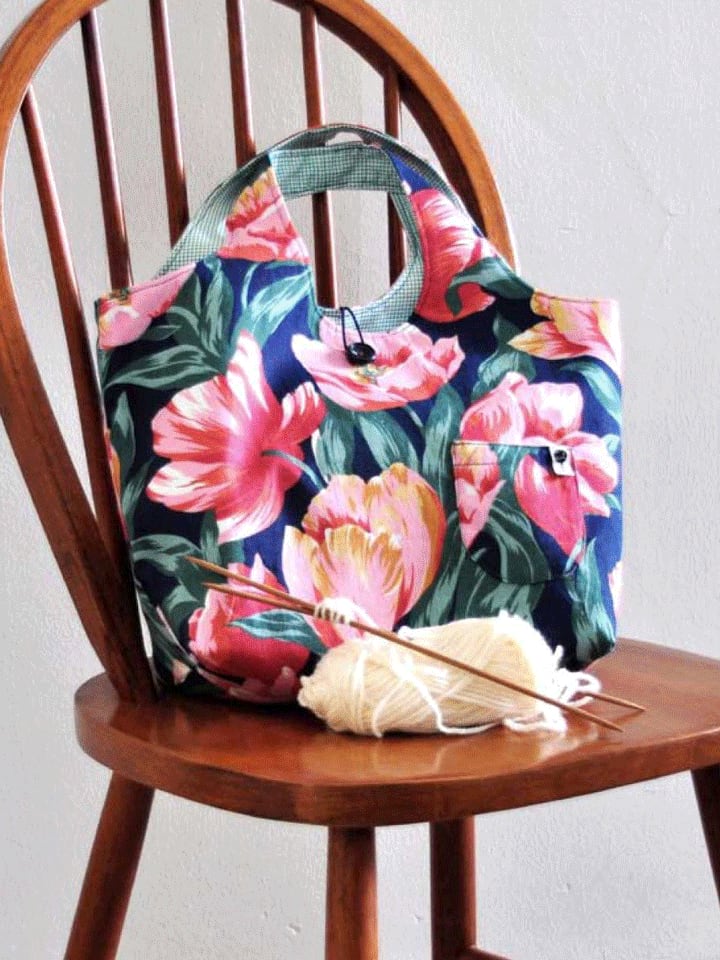 Handmade bags, accessories and paper goods.
WHAT WAS THE CATALYST FOR WITH AUTUMN?
Two main reasons. Firstly, I got frustrated searching locally for materials for punch needle and good quality yarn for making tapestries. There was no studio offering what I needed, From there, I saw a gap in the market to make these available in Singapore. And secondly, I had a one-off skin allergy incident years ago which made me research into fibres, dyes and detergents. This is when I stepped into the world of natural dyes. I took time to learn the art (and science) of natural dyeing from experts in India and Indonesia, and wanted to share the knowledge and clarify common misconceptions about this topic with as many people as I could.
WHAT ARE ALL THE DIFFERENT SERVICES AND THINGS THAT WITH AUTUMN OFFERS AND DOES?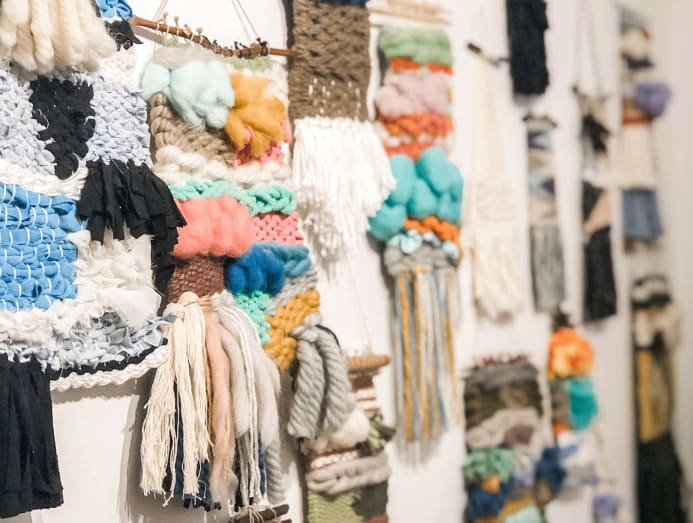 With Autumn started off hosting workshops. Now we have extended our offerings into retailing textile craft supplies, artisan yarn and DIY kits, hosting large group workshops for team bonding or private craft parties, and customising hands-on craft experiences for brand activations or product launches. We are also currently working on collaborating with local makers to offer handmade goods for sale.
WHICH OF YOUR WORKSHOPS IS THE MOST POPULAR?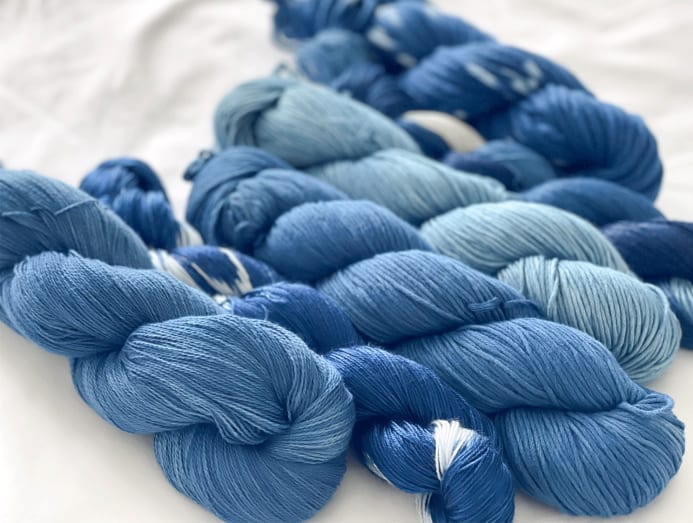 Indigo shibori dyeing, punch needle and most recently, tufting.
DO YOU RUN MOST OF THESE YOURSELF?
I design the lesson outline for all workshops and had been hosting the classes myself since the start until this year when my trusty assistant joined. She has been learning on the job for a few months and only stepped up to host tufting and punch needle classes this August.
AND WHICH IS YOUR FAVOURITE?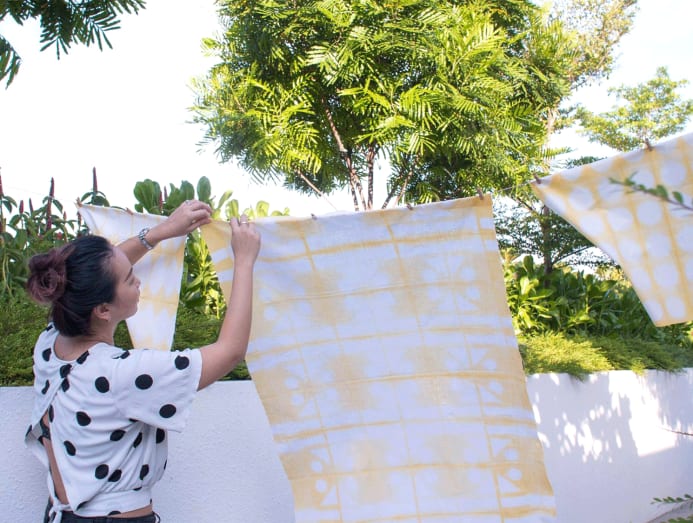 I love hosting indigo shibori and natural dyeing workshops. The eyes of participants light up when they learn how it works. I also love to see their facial expressions at the end when they unwrap their pieces, revealing the patterns they have created – priceless. I also feel as if I am opening presents as it's always a surprise to see how the pattern turns out, it is oddly satisfying.
HOW DID THE PANDEMIC AFFECT YOUR BUSINESS?
The pandemic affected many businesses, but every cloud has a silver lining and because of the lockdown, my business actually increased. There has been a surge in demand for crafts and DIY activities. In a short time, I had to pivot my workshops online, come up with different DIY kits, engage our followers and new audiences with online tutorials and live streams during that time. Fortunately, we don't rely on China for our supplies, so getting more materials to meet demand was manageable. It was also a blessing when I saw With Autumn featured in many online media platforms during this time; this greatly helped boost our brand visibility.
WHAT HAS BEEN THE MOST CHALLENGING THING YOU HAVE HAD TO LEARN AS AN ENTREPRENEUR?
I had to constantly balance cost, quality, and aesthetics to provide the best value for money for my customers. It is not always easy to make choices that make dollar sense and achieve the same quality and aesthetics artistically. This was one thing I did not do well in my previous business. I also learned to be less of a perfectionist, to let go and delegate certain responsibilities to my employees, and trust that they will do things well.
AND WHAT HAS BEEN THE MOST REWARDING FROM YOUR JOURNEY?
The new friendships established through our shared interest for yarn and crafts, the people who I met through workshops and their stories, and being a part of Singapore's crafting community. I really treasure these relationships.
HAVE YOU FOUND THAT YOU ATTRACT SPECIFIC KINDS OF CUSTOMERS OR ARE THEY WIDE-RANGING?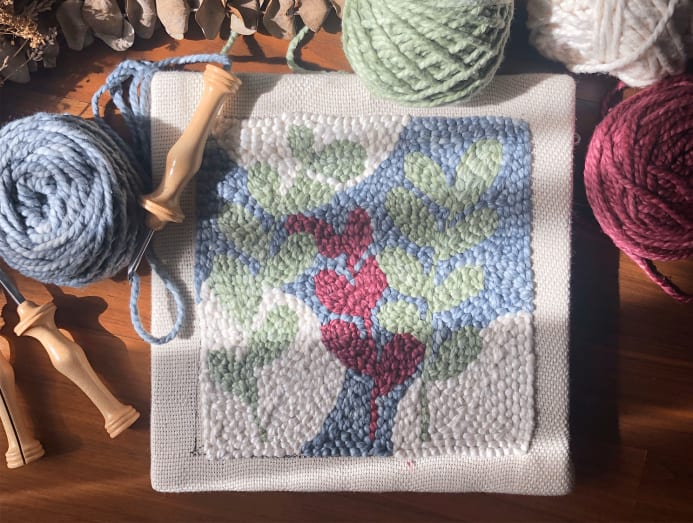 I cannot quite put a finger on a specific type of customers we attract but they are not wide-ranging either. Instead of grouping my customers by age, gender or lifestyle, I see two main groups: Creative, interest-driven folks who wants to learn and practise the craft, and people seeking our craft workshops as therapy, self-love and as a treat to themselves.
YOU ARE JUST AS PASSIONATE ABOUT FOOD AS YOU ARE ABOUT HANDICRAFTS. TELL ME ABOUT YOUR PERSONAL FOOD JOURNEY?
I love food, more the cooking than actual eating honestly, I am a feeder! I got inspired to cook, bake and entertain from watching food shows on TV. I remember watching Iron Chef when I was young – Chef Chen Kenichi and Morimoto were my favourites. Then there was Nigella Lawson, Anna Olson and Jamie Oliver, they all played a part in enabling me to step into the kitchen.
Cooking was always 'agar-agar' style to me as that was the only way I was shown how to cook. I always failed terribly at baking as I couldn't understand the science of cooking and why certain substitutions or ratios didn't work. Watching how-to videos on YouTube confused me further, so I decided to enrol in culinary school to pursue a full-time diploma so I could learn the art properly.
I worked as a chef for a couple of years but I felt there was something missing. I did not enjoy the repetitive cooking of a few dishes daily; I was looking for something more exciting. I jumped on an opportunity to work at the other end of the food chain when Huber's Butchery had a job opening. It was my first job as a salesman and I learned so much in the time I worked there. I learned about the importance of quality, origin of produce, and how they affect the food on your plate. I learned the business side of things too, how to balance cost and quality to deliver the best value for our clients.
After four years, I left the butchery and started With Autumn. But last year I re-joined Huber's and started creating recipe videos for them. I am very lucky to be able to combine my passion for food, art and education in this role. On a side note, my husband's tummy is always happy.
ARE THERE PLANS TO INCORPORATE FOOD WORKSHOPS INTO WITH AUTUMN?
Yes! Food workshops are definitely in the pipeline, I hope to be able to launch them in a couple of years. Fingers crossed!
YOU ALSO TEACH AT NAFA IN ADDITION TO THE CONTENT CREATOR GIG. HOW DO YOU FIND THE TIME TO DO ALL OF THESE THINGS?
Because I am crazy? No… Honestly, I don't consider myself working simply because I enjoy doing all that I am doing. My husband often says I am "playing" when I go to the studio or make food videos but he is very supportive of what I do. That to me is very important as it allows me to focus on each task fully.
WHAT AND WHO INSPIRE YOU?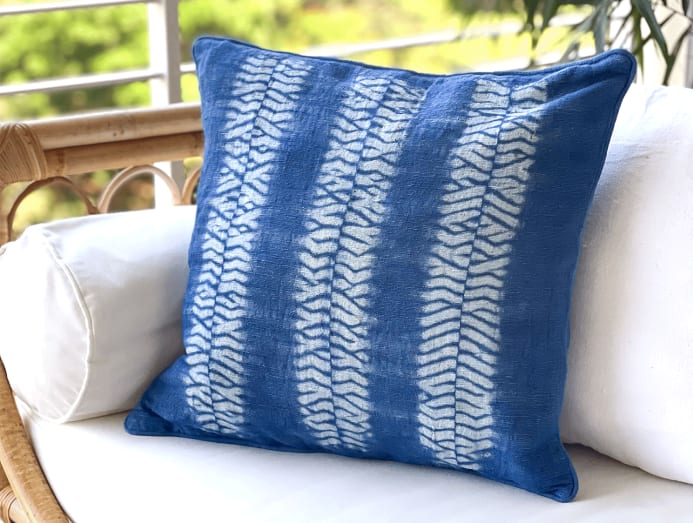 I draw inspiration from my surroundings – nature, architecture, fashion etc – and stories from people I come across. There is no particular person who inspires me but I draw strength and resilience from my grandmother and my mum.
WHERE DO YOU HOPE TO TAKE WITH AUTUMN OVER THE NEXT FEW YEARS?
I hope With Autumn will be the knowledge resource and supplies destination for all textile and fibre art lovers. I'd love to maybe publish a book, and I definitely want to launch Cook With Autumn.