Custody of kids, splitting the marital home, spousal maintenance: What women should know about divorce
Nobody likes the idea of their marriage falling apart. But understanding the fundamentals of divorce can be both useful and empowering. In the third installment of our legal series, CNA Women looks at the ins and outs of the process.
In an ideal world, the man you marry is the one with whom you (happily) share the rest of your life and all that it entails – the highs, the lows, the kids, the milestones, the assets.
Unfortunately, life sometimes doesn't pan out according to Plan A. And while most people don't start off with divorce on their minds when they sign on the dotted line, some working knowledge of the process never hurts and could, in fact, help in making more informed decisions.
How much time is involved; what are the key considerations; do mothers always get custody; how are matrimonial assets divided – these are some of the questions that frequently get asked and are rife with misconceptions.
CNA Women spoke with two solicitors who specialise in matrimonial law for a better idea of what goes down.
THE FACTS FOR DIVORCE
People often think that there are many grounds for a divorce, be it infidelity, irreconcilable differences or the couple drifting apart.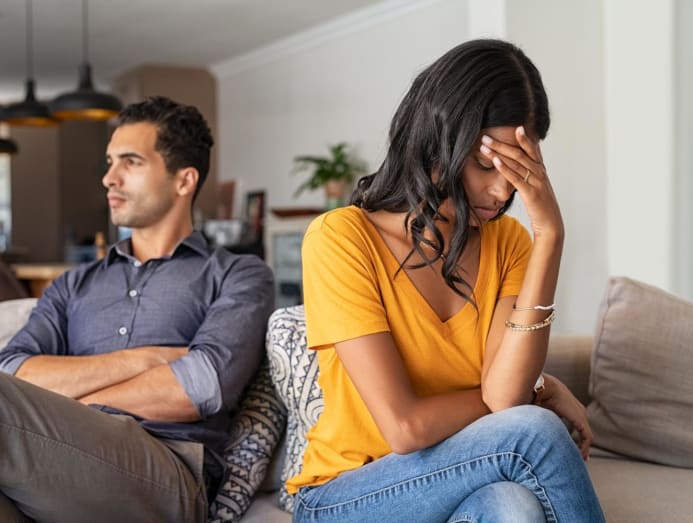 But Johnson Loo, director of dispute resolution at Drew & Napier LLC, said there is actually only one ground, which is the "irretrievable breakdown of marriage".
He explained that there are currently five facts which a person filing for divorce can use to prove that the marriage has broken down:
That the spouse has committed adultery;

That the spouse has behaved unreasonably;

Desertion by the spouse for two years;

That parties have been separated for three years and the spouse consents to the divorce; or

That parties have separated for four years.
"Of the available facts, desertion is uncommon. And the court expects a high standard of proof for adultery. 
"The fact of separation is popular in divorces where the parties are amicable as there is no need to dredge up historical unhappiness in court proceedings for the sake of achieving the divorce," he said.
Besides separation, unreasonable behaviour is another commonly utilised fact.
Gloria James-Civetta, head lawyer and principal partner of Gloria James-Civetta & Co, explained: "This is where one party is asserting that their spouse has behaved in such a manner that it would be unreasonable to expect them to continue living together."
She said the term is very broad and encompasses a wide variety of behaviours. These range from being disrespectful, demeaning or controlling to gambling and alcoholism, lacking employment, carrying out domestic abuse, and a lack of intimacy.
"The issue with utilising the fact of unreasonable behaviour is that it is ultimately fault-based," said James-Civetta. "Some parties might be unhappy with how they are essentially being blamed for the marriage breaking down. This does not allow the divorce to get off on 'the right foot', which is particularly important when there are children and parties have to co-parent together."
A SIXTH FACT: DIVORCE BY MUTUAL AGREEMENT
Early this year, Parliament passed the Women's Charter (Amendment) Bill. Among the new inclusions is a sixth fact that can be cited to prove a marriage has irretrievably broken down – divorce by mutual agreement.
Loo said: "The clear and obvious advantage is that the parties have more options and no longer need to assert potentially aggravating allegations such as adultery or unreasonable behaviour.
"Neither do they have to wait for three to four years of separation to elapse before they qualify for divorce. This will help keep acrimony to a minimum and allow parties to turn their minds to more important matters, such as co-parenting the children."
At the moment, however, divorce by mutual agreement has not yet taken effect.
Also, existing safeguards in the divorce process will still apply, including the minimum three-year marriage period before divorce can be filed. 
WHAT TO EXPECT IN DIVORCE PROCEEDINGS
Broadly speaking, divorce proceedings can be divided into two stages: Dissolution of the marriage, and ancillary matters. 
"In the former, the court is concerned about whether the facts of marriage breakdown have been established. An Interim Judgment will be granted once the court is satisfied that the marriage has irretrievably broken down," said Loo.
"In the latter, the court deals with issues generally to do with the division of matrimonial assets, spousal maintenance and matters concerning children of the marriage if there are any."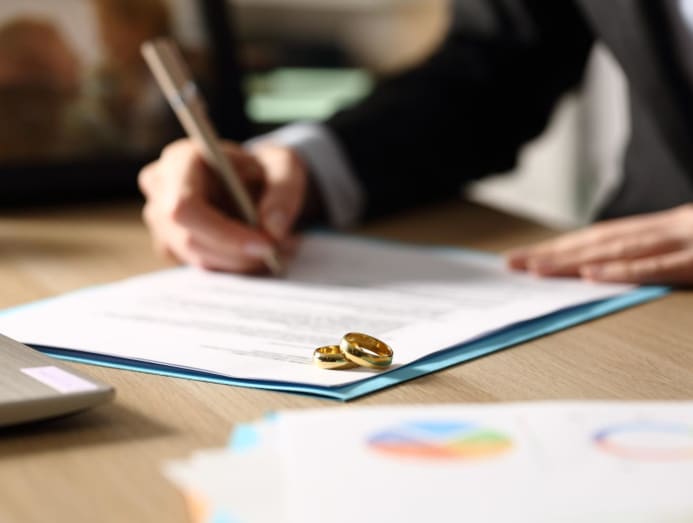 Loo added: "In uncomplicated cases where parties have agreed on all issues, an Interim Judgment can be issued in as little as one month, with the Final Judgment for Divorce issued after the statutory period of three months have passed. 
"But high conflict cases where the parties fight over every issue can take over nine months to resolve. I have seen cases that stretch for more than a year because the parties file multiple applications for the Court to decide on every issue," he explained.
TO CONTEST OR NOT TO CONTEST
A major factor affecting how long a divorce takes is whether it is uncontested or contested.
James-Civetta explained that an uncontested divorce occurs when both parties are able to come to an agreement on the divorce and all the ancillary matters. This means parties have to agree on the following issues:
The reasons for the breakdown of the marriage

Custody, care and control as well as access to the child(ren)

Division of assets

Spousal maintenance

Child(ren) maintenance
Conversely, a contested divorce is where the parties cannot agree on one or more of these issues.
"Contested divorce proceedings take a longer time compared to simplified uncontested divorce proceedings. This is because each party will need to submit their evidence and make their arguments in court to advance their own positions.  The court may also need time to consider the evidence and arguments before arriving at a decision," said Loo.
However, James-Civetta noted that around 60 per cent of divorce papers filed in the Family Justice Courts are uncontested divorce. Of the remaining 40 per cent, only 20 per cent go down the contested route.
THINGS YOU SHOULD DO IN A DIVORCE
James-Civetta advises anyone – not just women – filing for divorce to consider doing the following:
Execute a post-nuptial agreement, deed of separation or financial settlement agreement dealing with the ancillary issues of custody, maintenance and division of assets.

Keep a logbook to track expenses and funds being dissipated.

Identify the pool and value of assets.

Keep an eye on the joint bank accounts ("Usually, one party freaks out and starts to withdraw at least half the money.").

Record evidence and save all important data in a folder.

Speak to a counsellor as the divorce process can be an emotional roller-coaster and you need to stay level-headed.

Talk to your children about your decision to divorce.

Decide if you can continue living under the same roof or to find another place to stay.

Decide if you are taking the children with you when you move out.

Update your will, because a divorce will not automatically invalidate it.
And above all else, she said, where there are children from the marriage, their wellbeing and interests have to be prioritised.
"This should be the case no matter how ugly or contested the divorce. While there is no real winning in divorce, if parents do not minimise the impact on their children, they will ultimately be the ones suffering the most. Remember, they are already facing a difficult adjustment period," she said.
EVERY WOMAN'S SITUATION IS DIFFERENT
Depending on their particular circumstances and life story, different women will have different concerns, needs and priorities in a divorce.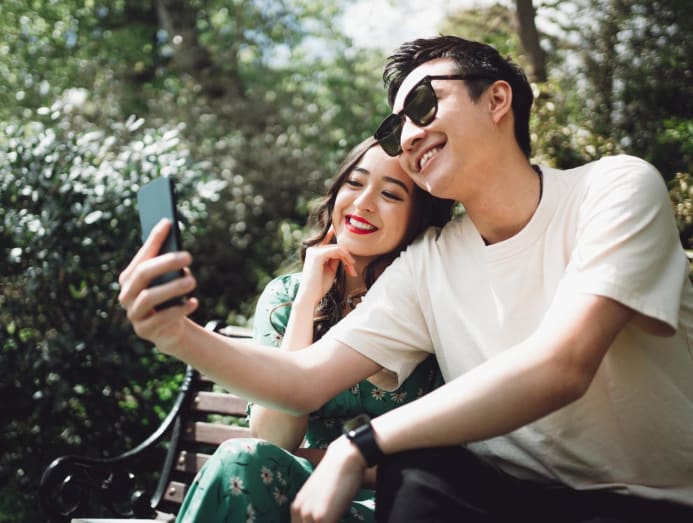 Loo said: "A young career woman in a childless and dual income marriage, for example, might be concerned about getting her fair share of the assets based on her direct financial contribution.
"Whereas an elderly lady who had been a homemaker throughout a long, single-income marriage might be more anxious to have due recognition, given the years she had devoted to her husband and children domestically."
Also, he noticed that women tend to be more concerned about obtaining financial security when exiting a marriage. This is especially so if the marriage is a long one with great disparity in earning capacity, education and professional qualification between the woman and her spouse. 
"Some women are worried about whether they can be financially self-sufficient after years of depending on their spouse for financial support. This is particularly felt by women who may have made career sacrifices so that they could juggle their duties as a mother," he said.
Hence, he added, the court may make maintenance orders in favour of the wife for a period of time to allow her to re-integrate with the workforce and get back on her feet career-wise.
THE MYTHS SURROUNDING DIVORCE
A number of misconceptions about divorce continue to linger. Here, Loo and James-Civetta describe the ones they encounter persistently.
Myth: Singapore's divorce laws are pro-women
While the Women's Charter was passed in 1961 to advocate and promote equality in marriage, amendments over the years have made it such that the law as it stands is relatively gender-neutral, said James-Civetta.  
However, there is just one aspect where things are skewed in women's favour.
"Only the issue of spousal maintenance applies to women. Men are currently not entitled to any form of spousal maintenance unless they can establish that they are an incapacitated husband," she explained.
Loo added that it would not matter if the ex-husband was a homemaker throughout the marriage. So long as he is not incapacitated, he will not be entitled to claim maintenance.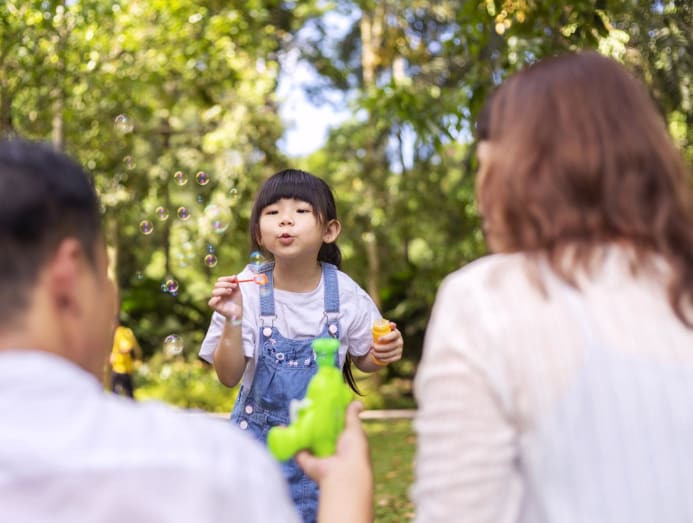 Myth: There is a mandatory period of separation.
Yes and no.
"Once they have been separated for three or four years, the parties will be entitled to use the fact of separation to obtain a divorce. However, they will not be divorced simply because they have been separated for the requisite period of time. Either party will still have to apply for the divorce," said Loo.
After filing, James-Civetta said that parties will have to wait three months after the Court has pronounced Interim Judgment for the Certificate of Final Judgment to be issued, signalling that they are officially divorced. But other than that, there is no mandatory period of separation per se.
Myth: Women automatically get half or more of the matrimonial assets.
Loo clarified that there is no starting point of a 50-50 in the division of matrimonial assets.
"Again, in keeping with the concept of equality and being gender neutral, the division of matrimonial assets is an issue that depends on all the circumstances of the case," said James-Civetta.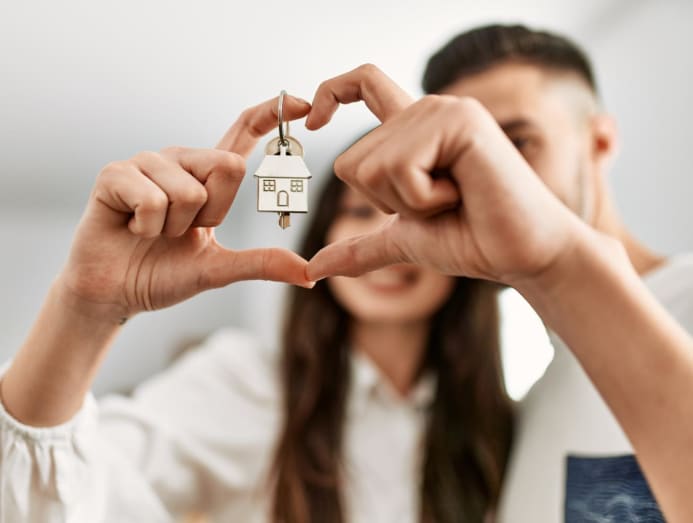 These factors include, but are not limited to, the length of marriage, the financial contributions made by each party in the acquisition or improvement of matrimonial assets, and the contributions made by each party towards the welfare of the family.
It is also untrue that a woman will always be awarded maintenance even if she earns more than her spouse, she added.
Myth: The mother always gets custody of the kids.
Loo said that people often confuse, or conflate, custody with care and control, even though there are important distinctions between the two. 
"Custody is the authority to make major decisions for the child. These typically concern long-term matters that affect the child's welfare or upbringing, such as decisions pertaining to religion, education and healthcare issues. The trend is for joint custody orders to be made so as to preserve the concept of joint parenting responsibility," he explained.
"Care and control, on the other hand, refers to routine, short-term decisions concerning the child's daily life. It is typically granted to the parent who is the primary caregiver of the child and with whom the child lives. And in Asian societies, this tends to be the mother," he added.
However, Loo emphasised there is no guarantee that the mother is always awarded care and control – it goes to the parent who is best placed to provide care to the child. So if the father is in fact the primary caregiver, it would be more likely for him to be awarded care and control instead.
ACHIEVING A MORE AMICABLE OUTCOME
A divorce doesn't always have to degenerate into an ugly, protracted affair. There are various programmes and services available that divorcing couples can draw on to try and arrive at a more harmonious resolution before the disputes are brought to court.
"For example, divorcing couples with children have to go through counselling in the form of the Mandatory Parenting Programme provided by the Ministry of Social and Family Development. Upon commencement of proceedings, they will be required to attend mandatory counselling and mediation in the Family Justice Courts," said Loo.
They can also request for mediation at any time, which is conducted by judicial officers, staff family mediators or volunteer legal professionals.
"The main benefit of mediation is the time and costs savings enjoyed by both parties. In addition, the parties will have certainty regarding the terms of the settlement, instead of the uncertainty of leaving the decision to the court," he explained.
Do note that this article should not be construed as legal advice. 
CNA Women is a section on CNA Lifestyle that seeks to inform, empower and inspire the modern woman. If you have women-related news, issues and ideas to share with us, email CNAWomen [at] mediacorp.com.sg.