This 51-year-old mum 'rescues' food daily and delivers it to rental flats and a rehab centre
Food rescue volunteer Sophia Ho gives up hours of her time to save unsold food from being thrown away, delivering it to those who need it. She talks to CNA Women about her motivation and experiences – including rescuing a large, heavy, smelly batch of raw onions.
A week or so before our interview, Sophia Ho invited me on a spontaneous mission to rescue bread. 
"I'll pick u at 9.10pm at your block,"  the 51-year-old property consultant messaged. The whole thing would take about an hour and I'd be home by 10pm.
That night, we "rescued" a lot of bread, including doughnuts from a neighbourhood bakery before it closed for the day.
Armed with two large bags and a trolley, we delivered these to The Hiding Place, a rehabilitation centre sheltering the homeless, and former offenders and drug addicts, located at Jalan Haji Salam, near Upper East Coast Road.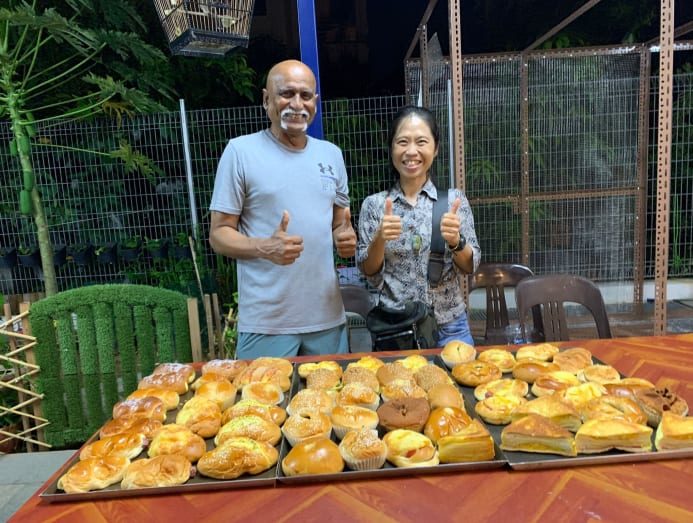 Caleb Tan, the manager of Hiding Place Kitchen, told CNA Women that Ho's food rescue drops – which include vegetables, bread and rice – have been a great help. The residents would be able to have the food for breakfast the next day. 
At the end of the rescue, I took home a priceless reminder that's easily forgotten: A small effort is sometimes all it takes to make a difference to another's life.
LOCAL VOLUNTEERISM THROUGH FOOD RESCUE
Having been in the Red Cross Youth during her secondary school days, Ho isn't new to volunteering. 
I value the abundance of food and it pains me quite a lot when good food that can be consumed is wasted.
Her first rescue mission took place when she was 17, when she was activated as a first aider during the Hotel New World collapse in March 1986.  
Since 2016, the mother of three went on medical missions to countries like Nepal, Bhutan and Myanmar to help children and communities in need.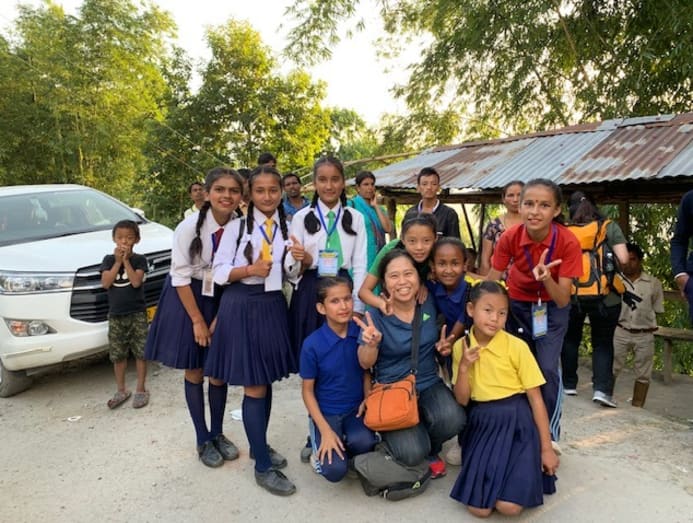 "We'd go to a village to set up a polyclinic for five days, and give the villagers free medicine," said Ho.
But when the borders closed last year because of the pandemic, Ho had to relook her overseas volunteering plans and consider what she could do locally instead.
She eventually found an opportunity with Food Rescue @ Events Singapore, a volunteer group that started in 2017, that aims to avoid food waste and redistribute unsold food to those who need it.
The group's focus struck a chord with her. As a child, she was often hungry. "My father left home early, and my mum was struggling. So I value the abundance of food and it pains me quite a lot when good food that can be consumed is wasted," she said.
HOW FOOD RESCUE WORKS
Before a typical rescue, details such as locations, dates and times are shared on the group's Food Rescue @ Events Telegram channel, which currently has more than 3,900 members. Those who are available to help can then respond.
"We have our own network to distribute the items, and Telegram is just one of the channels," said Ho, adding that the group also relies on referrals and word-of-mouth recommendations. 
I like to do food rescue because I can see the beneficiaries directly.
The group is organised according to the types of food needing rescue, such as perishables and those with a longer shelf life. While Ho rescues cooked and dry foods, others save fruits and raw vegetables. 
Volunteers are free to decide which they prefer, as well as the rescue location. Ho, for instance, focuses on food rescue and distribution in the eastern part of Singapore.
"I find that those who have a bit more flexibility in work, such as insurance agents, property agents or freelance taxi drivers, are in a very good position to help with food rescue. Most of them would already have a car, so they have their own transport," said Ho.
REWARDING YET CHALLENGING
"I like to do food rescue because I can see the beneficiaries directly," said Ho at our sit-down interview more than a week later, at The Hiding Place. "It gives me the opportunity to judge what they really need. I like to spend a little bit more time to find out: If I have this item, is it really what you need?"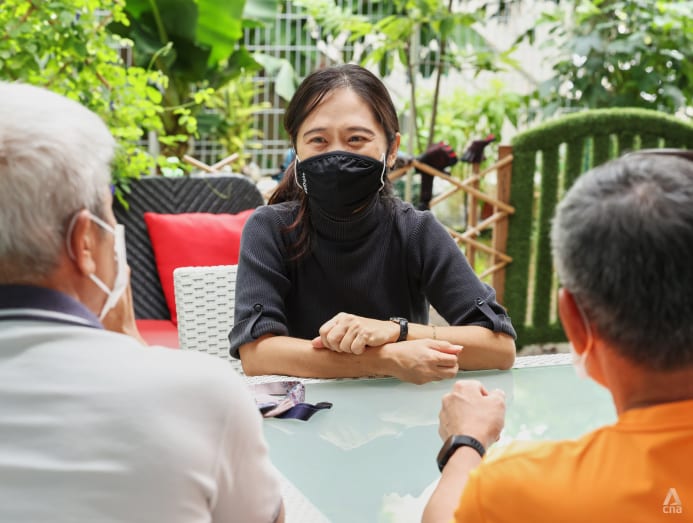 While food rescue may be a rewarding activity, it's not without its challenges.
Assessing who to distribute the food to is important. The beneficiaries of her various food rescues, she said, range from individuals in rental flats and shelter homes to migrant workers and some families who have fallen through the cracks.
I like to spend a little bit more time to find out: If I have this item, is it really what you need?
"We gather these profiles through recommendations and our experience of talking to them," said Ho.
It's also crucial to consider the type of food donated. Fresh milk, for example, has a short shelf-life, so Ho would only be able to distribute it to rental flats with a fridge. "Not all families have a fridge," she explained.
These are items that are really very well appreciated, as they really light up their eyes.
Other dairy items such as cheese and yoghurt are a rarity and considered a luxury, said Ho. They are rare because they are very difficult to rescue – none of the volunteers owns a chiller truck.  
Despite that, she enjoys rescuing these time-sensitive items as they are rarely given to lower-income families who live in rental flats. "These are items that are really very well appreciated; their eyes really light up."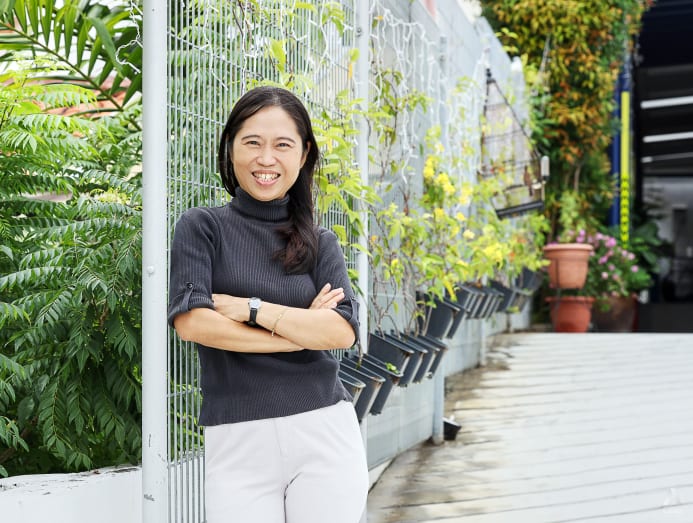 Another challenge for the volunteers is storage, as the group has neither an office nor warehouse. Ho said she often has to think out of the box to look for storage solutions, and even had to store pallets of energy drinks at her porch once. 
She recalled the time she had to rescue a large batch of raw onions – a first for her. "The thing about raw onions is that they smell, and are very heavy," Ho said.
Most of the volunteers are women, she said, so collecting and redistributing the onions – which could go up to 15kg per bundle – proved to be physically challenging. 
There's always a surge of food rescue activities before or after a festive season, too, Ho said.
From Christmas and Chinese New Year cookies to mid-Autumn festival mooncakes, volunteers would be on standby to receive calls to rescue food. Once, Ho collected 30 cartons of mooncakes the day after the mid-Autumn festival. 
JUGGLING WORK, MOTHERHOOD AND FOOD RESCUES 
Ho commits four days in the week to her food rescue runs. Her bread night rescue from the bakeries happens on Monday, Tuesday, Thursday and Saturday.
On top of covering other ad-hoc food rescue assignments, Ho also does furniture rescue and finds ways to give these items a new home. This is in line with her full-time job as a property consultant, in which she focuses on commercial industrial properties.
"In my line of work, I see a lot of good things being thrown away. When you want to move, some people throw away good, expensive furniture. So I started telling my clients, "Why don't you give me a bit of time while I see where I can find somebody to take these items?" said Ho.
As a mum of three with a full-time job, one wonders how she finds the time to do it all.
I always believe that you don't need a very big mission or motto to keep you going.
"It's very taxing … and sometimes, I cannot cope. So I have to say no to (rescue) assignments at times," she explained. "I am quite lucky as my family is generally supportive as long as I can strike a balance." Ho has three teenage sons aged 14, 17 and 19.
When you volunteer, try not to expect appreciation, Ho advised. "A simple thank you is always there but as long as you see that the beneficiary can use the items and not waste it, that is already a comfort to us.
"I always believe that you don't need a very big mission or motto to keep you going. If you compare what you can do in one or two hours, say, if I decide to spend the hour (doing food rescue), instead of just watching TV or resting, I can benefit so many families."
You can reach out to Food Rescue @ Events via Telegram, Facebook page, Facebook group or Instagram to give away excess unsold food or to be a volunteer.
CNA Women is a section on CNA Lifestyle that seeks to inform, empower and inspire the modern woman. If you have women-related news, issues and ideas to share with us, email CNAWomen [at] mediacorp.com.sg.