Treatment for vaginismus: Where women can get help for painful sex
In the third and final story from its series about painful sex, CNA Women looks at how the different wellness disciplines work together to help women recover from vaginismus.
Recent research shows that female sexual dysfunction is prevalent across the world, and that vaginismus – which is when a woman experiences pain during vaginal penetration – is the most common condition. It is related to dyspareunia, which is when sex is possible but painful.
In Singapore, cases of vaginismus are increasing, which experts say could contribute to the country's already declining birth rate. A local study also found that nearly 60 per cent of women suffer from low sexual function – an indicator they were at risk of developing such a condition. 
If sex is consistently painful for you or if you are unable to tolerate even a Pap smear, rest assured help is available. 
WHERE TO BEGIN?
If you have no references and no idea where to start, you can get the ball rolling by first consulting a general practitioner (GP), who may interview you about various aspects of your medical history including your menstrual patterns, past pregnancies, your use of contraception and medication, as well as other medical conditions you might have.
During this visit, the doctor may suggest a pelvic examination to determine the possibility of lower genital tract infection or skin conditions, but such a procedure at this stage of treatment is not for everyone, warned Dr Tan Tse Yeun, a senior consultant at the Department of Reproductive Medicine at KK Women's and Children's Hospital (KKH).
"An internal examination should not be performed for patients with suspected vaginismus against their wishes, especially at first visit when she may be highly anxious and fearful," Dr Tan said.  
"It is important to note that many patients with vaginismus are still virgins and in the primary care setting, internal vagina examinations should be avoided. 
"A thorough explanation of what is involved in an internal pelvic examination and its possible implications, such as a torn hymen, should be undertaken, and consent should be documented," she added. 
If a pelvic examination is conducted and it is found that the patient has an infection, the patient's condition will be diagnosed accordingly and medication is prescribed. For example, superficial dyspareunia could just be due to a yeast infection, which resolves once it is treated with antifungal medication, said Dr Tan. 
If the medicine doesn't help, the doctor may refer you to a dermatologist – to investigate the skin condition further – or a gynaecologist.
Your GP may also refer you to KKH, where you're likely to go through the hospital's Sexual Health Clinic. This is where you and your partner will go through an assessment that includes not just your medical history but also your "comprehensive sexological history", said Dr Tan. 
This assessment records the patients' sexual behaviours or patterns (such as if they currently have one partner or more), masturbation habits and past incidents of sexual trauma.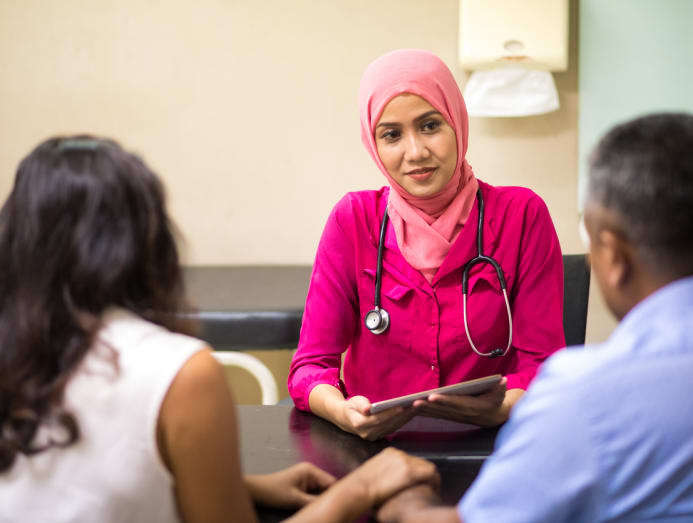 The couple may also share if they have experienced symptoms of sexual dysfunction such as low sexual desire, inability to have an orgasm and pain, and if these symptoms are general or situational, and acquired or lifelong.
Once these are all determined, a "multisystemic and multidisciplinary" approach to managing dyspareunia and vaginismus is recommended, said Dr Tan.
This requires collaborating with other specialists, such as physiotherapists and psychotherapists, to "co-manage" medical factors that contribute to sexual dysfunction.
TREATING VAGINISMUS WITH PHYSIOTHERAPY
"Pelvic floor assessment by a physiotherapist experienced in pelvic floor dysfunction is important as women with chronic sexual pain commonly have reduced pelvic floor function and increased tension," Dr Tan said. 
In your sessions with a physiotherapist, you will learn more about the female genitalia, specifically the muscular functions in your pelvic area, said Dr Tan. 
You may also be given exposure therapy, which in this context involves graduated penetration, she said. Patients receive step-by-step guidance at the clinic and will be taught manual techniques for relaxing their pelvic floor muscles, which they are encouraged to practise at home. 
Some patients may undergo electromyographic biofeedback, which incorporates the use of an apparatus that feeds electrodes to a patient's muscles to help them relax. 
Patients at KKH's Sexual Health Clinic will be referred to in-house specialists, but those who aren't may also seek out independent physiotherapists – so long as they specialise in pelvic floor training.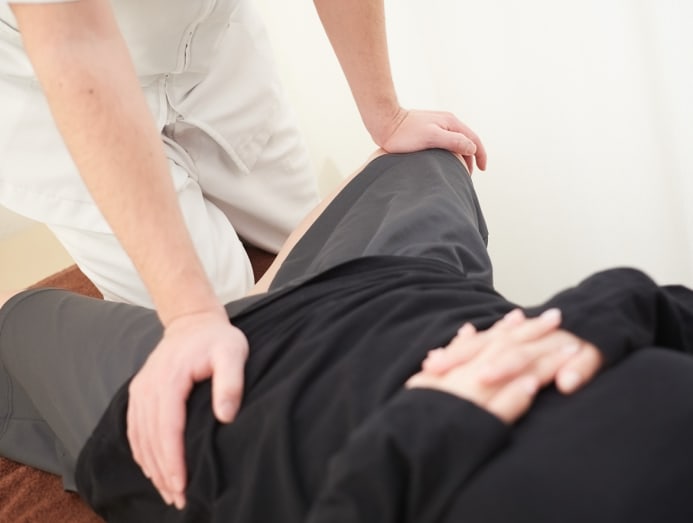 Laura O'Byrne, a specialist senior physiotherapist at Health2U clinic, told CNA Women that treating individuals with vaginismus requires a special touch. 
"Unfortunately, in Singapore, there is a lot of this and it only gets discovered after they get married and try to have a baby. 
"Because the culture here is so different, generally tampons are not used for menstrual health – it's all pads. And masturbation is something that tends to get looked down on. 
"So until you get married, you've not had anything inside your vagina," said O'Byrne. 
"Then you get married, you try to have sex for the first time and it's .... horrible. It's awful, so you see a gynaecologist, who tries to put a speculum inside you and you're clamping down and they tell you to 'relax, relax, relax'.
"By the time they come to see me, they've had gynaecologists try to put a probe in there, their husband trying to put (his penis) in there and everyone asking them, 'When are you going to have a baby?'."
And so, O'Byrne said she has to "spend a long time" with vaginismus patients.
"The first thing I tell them is that I'm only going to go as far as they want me to – they are 100 per cent in control. And if that means I only get to the entrance of their vagina, that's fine. Sometimes just assuring them I'm not going to prod something into them is enough to promote relaxation," she said. 
According to O'Byrne, one of the first steps to recovering from vaginismus is learning how to "correct your breathing" as this is connected to the pelvic floor. 
While breathing sounds straightforward, teaching someone how to breathe to relax can be "difficult" and "a very slow process" because "I'm now having to undo everything that brought her to me", she said. 
Aside from manual exercises, O'Byrne said she also sometimes recommends wearables that the couple can use at home. An Ohnut, for example, is a round silicone tube that fits on the base of a man's penis. It has separate parts that can be stacked according to how deep the couple wants penetration to be. 
"He still has a kind of firm sensation around his penis but it stops him from going in as deep. So it's just a question of managing what the symptoms are in the best way we can," said O'Byrne. 
THE ROLE OF PSYCHOTHERAPY
Once medical examination has excluded the possibility of infection, endometriosis and structural issues, the most common cause of vaginismus turns out to be psychological, said Associate Professor Tan Thiam Chye, an obstetrician and gynaecologist at Mount Elizabeth Novena Hospital. 
"This needs a discussion with the psychologist," Assoc Prof Tan said. 
Incidentally, the recent KKH study on female sexual dysfunction found that the majority of the women who had low sexual function also reported depressive or anxiety symptoms. 
Elaborating, KKH's Dr Tan said that "often, an individual's subjective sexual experience, thoughts, emotions and behaviour play a role in contributing to her difficulties". Psychological therapy can be useful in helping them explore and manage these factors, she added. 
"The goal is to help patients and their partners work through their distress, learn helpful coping strategies and change negative beliefs about sexual functioning and sexuality," Dr Tan said. 
"Not all patients require or are motivated to pursue psychotherapy, but a provision of brief sexological counselling sessions are still helpful for most couples for education and support," Dr Tan said.
SEX THERAPY AND EDUCATION
"Sex is often a taboo topic in our conservative Asian society," said Assoc Prof Tan. "We should be more open to discussion on this topic, rather than brush it under the carpet."
According to Dr Tan, conditions such as dyspareunia are associated with "a lot of distress". 
"Achieving pain-free intercourse often becomes the main focus of each sexual experience. This causes anxiety and prevents one from being able to relax or fully engage with other aspects of the sexual experience," said Dr Tan, adding that it would be helpful if women could "purposefully pay attention to arousing or pleasurable sensations" during sex.
Senior principal physiotherapist at KKH, Caroline Chua, said "educating women about sexual wellbeing and sexuality issues, destigmatising and normalising these topics as well as encouraging more discussions … will go a long way in encouraging a better sexual experience in women". 
There are workshops you can attend and even online courses packed with information from those who study human sexual behaviour. 
Popular sex toy brand Smilemakers, for example, has what it calls a "pleasure-positive" sex education programme called Vulva Talks, which you can sign up for for free. 
Some topics addressed in the course are how to have an orgasm, how to give and receive pleasure, and why pain during intercourse is so common. The curriculum is also delivered through Smilemakers' hour-long physical workshops, which allow participants to talk about what sex and pleasure mean to them.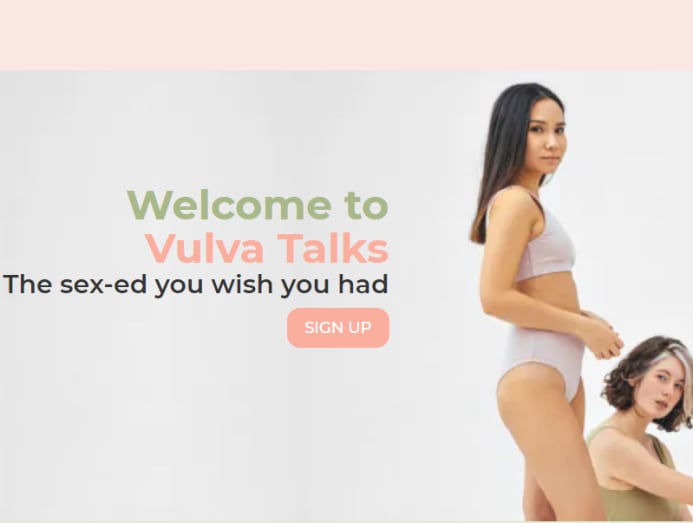 "This helps people see sex very differently, more inclusively, more positively," said brand director Cecile Gasnault.
For those who prefer something more personal and customised, sex therapy is another avenue.
Love and intimacy coach Andrea Tan, who typically meets with clients after they have seen a GP or gynaecologist, said her work looks at how a person's emotional and mental health affects her sexual function and her drive or desire for intimacy. 
Among the things she has seen influence a person's level of anxiety during sex are "the belief that sex is shameful or something that is taboo based on how they were brought up", prior bad experiences, and past relationship trauma. 
It could also be a combination of these things, said Tan. 
Even a seemingly insignificant event, such as listening to someone else's painful experiences, can make the body respond negatively to the idea of intimacy, relationships, sex or just penetration, she added.  
To ascertain these conditions, Tan's clients are put through what she calls a "discovery process" that involves filling in a "pre-intake form", as well as coaching tools like talk therapy.
"With experience, it's also about asking the right questions on the spot to uncover what the client is trying to achieve through the healing process. That usually gives clues to what may be blocking their ability to heal," she said. 
Coaching is conducted one to two weeks apart, through video calls, said Tan, adding that sessions may involve only the client or the client and her partner. 
After every session, the client is given "homework" practices that Tan said helps to "re-wire certain mind-body conditions with respect to what we are working with". 
Typically, clients attend up to several sessions across one to three months before they are "confident enough" to say they have resolved their condition. 
"There are a handful that take longer … Everyone heals in their own time," said Tan.
The coach said that the definition of recovery is "co-created" with the client or the couple but it typically revolves around being able to have sex without pain. 
"Being able to 'force through penetration' does not mean the vaginismus is healed," said Tan. 
The important thing to note, said Tan, is that women who successfully resolve this condition are those that "put in effort to work through the process and stick with it until they come out on the other side".
"Therapy doesn't work if it's the counsellor or coach giving all the pointers but the client doesn't do the work (exercises). It has to be a co-created journey," she said. 
CNA Women is a section on CNA Lifestyle that seeks to inform, empower and inspire the modern woman. If you have women-related news, issues and ideas to share with us, email CNAWomen [at] mediacorp.com.sg.