'It's not all doom and gloom': Meet the hopeful conservationists who show how anyone can protect our planet
Dr Jessica Lee, Dr Charlene Yeong and Sue Ye are hardworking and passionate advocates for birds, native wildlife and marine biodiversity respectively. They tell CNA Women about their conservation work, how they protect the environment and how conservationist habits can be accessible to everyone.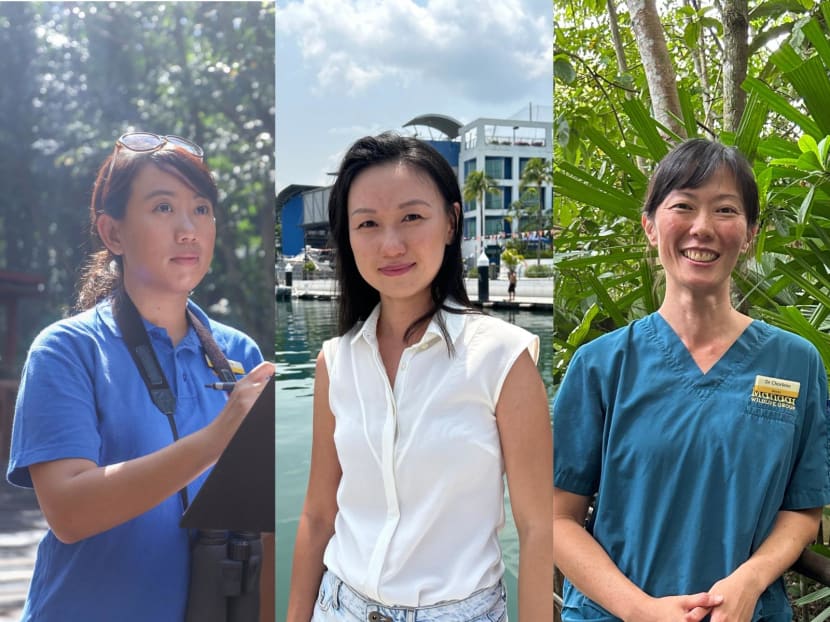 These women conservationists work in different areas but share one thing in common – a love for the environment and a passion for conserving it. 
Dr Jessica Lee looks into ways to save endangered birds, veterinarian Dr Charlene Yeong treats native wildlife in Singapore and the region, and Sue Ye's passion lies in protecting marine life.   
BIRDS ARE ALWAYS A 'LOVELY SIGHT': DR JESSICA LEE
As a child, Dr Lee was drawn to animals. From the time she was nine, her grandfather kept songbirds and gave her parakeets to take care of. Surrounded by such "pretty and fascinating" birds, she fell in love with avians. 
To sate her interest, she "watched all kinds of documentaries related to birds" from classics by British TV presenter and biologist Sir David Attenborough and anything on National Geographic.  
She eventually became, in her own words, the "bird lady" – a moniker she proudly owns today.
"I love birds. They're so smart and beautiful, and they're everywhere here in Singapore, so it's always a lovely sight," the 38-year-old said.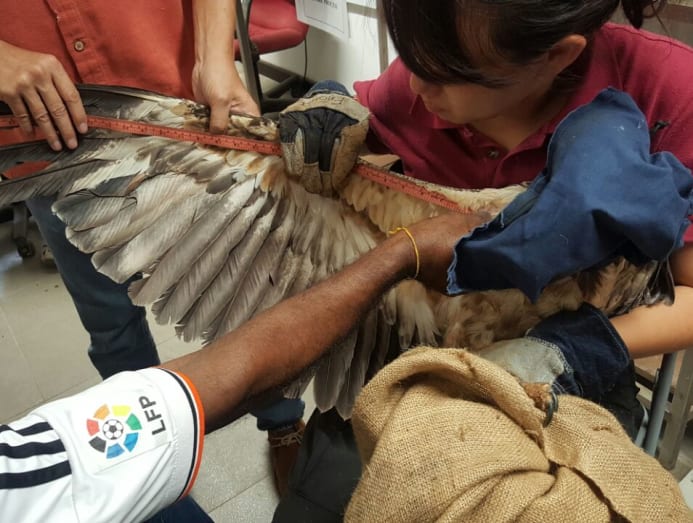 Given her love for birds, Dr Lee has the perfect job. She is head of avian species programmes and partnerships at Mandai Nature, the conservation arm of Mandai Wildlife Group (MWG). There, she collaborates with local and regional groups to protect threatened bird species.
Dr Lee is also the appointed coordinator of specialist working groups for Asian songbirds and helmeted hornbills under the
International Union for Conservation of Nature-Species Survival Commission
, a global body that establishes best practices for conservation.
When it comes to conservation, a huge misconception is that the work is limited to the laboratory and research facilities, she said, but "conserving nature needs a multi-faceted approach".
"I love working with birds, but I also like working with people, so I combine those two and centre my conservation around bringing humans and birds together," she said.
When it comes to resolving issues, I try not to point fingers, I get to know the communities and understand their needs before my team and I think of solutions.
Her particular interest lies in conserving threatened bird species such as the straw-headed bulbul, a type of songbird, and the helmeted hornbill, both native to the Malay Peninsula, which geographically comprises Singapore, West Malaysia, Southwest Thailand and Southeast Myanmar. 
The bird trade in this region, where the two species are hunted to be sold as pets, has led to their endangerment. Even so, the birds may not be well cared for, and may even be killed to have their beaks and feathers used as decoration or jewellery, Dr Lee said.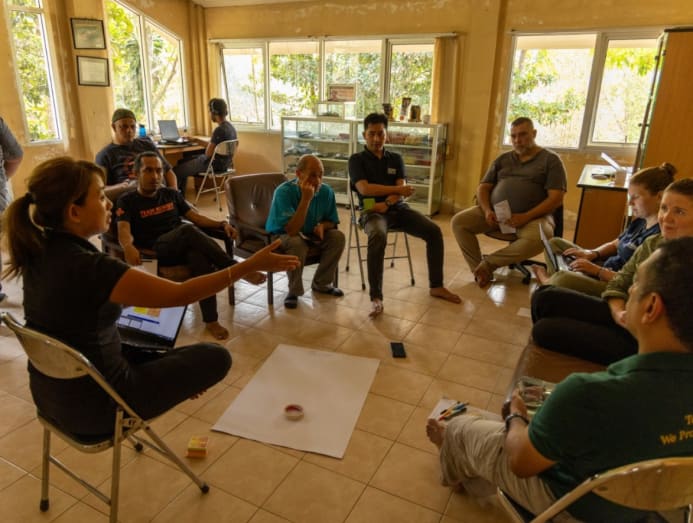 "My work involves speaking to communities in the region that are typically involved in these bird trade practices," she explained. 
"When it comes to resolving issues, I try not to point fingers. I get to know the communities and understand their needs before my team and I think of solutions that can allow the communities to earn their living without compromising the safety of the birds."
Dr Lee also works with industries that aren't conventionally associated with conservation, like construction. 
"Urban development and conservation need to be in harmony," she said. "Some of the work we do includes encouraging more bird-friendly infrastructure like non-reflective windows in high-rise buildings."
Such windows help birds navigate safely by preventing them from mistaking the glass for their surroundings and accidentally flying into it, which can result in injuries, said Dr Lee. 
WILDLIFE CONSERVATION AS A 'CORE VALUE': DR CHARLENE YEONG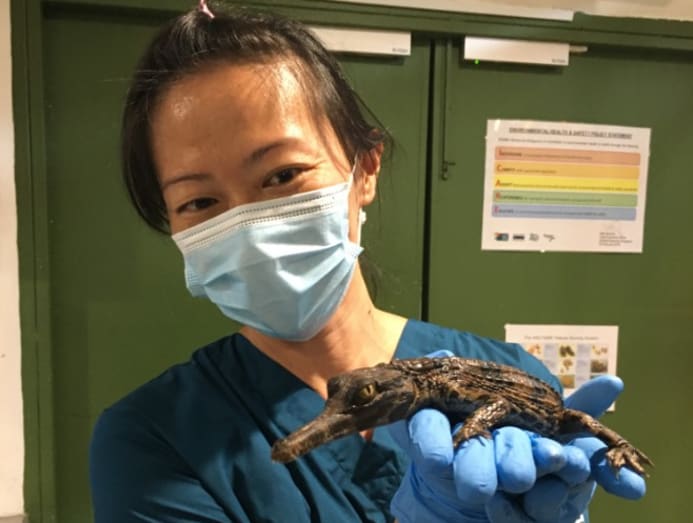 "I've always been fascinated by reptiles," Dr Yeong told CNA Women. "They do so much for the food chain and biodiversity in general, and they are so misunderstood."
To her, conservation is a "primary core value".
"I can't imagine not caring for the animals around us – they do so much for our environment and our living habitat," she said. "And it's only when I'm connected to nature that I feel more whole. So I do all that I can to protect wildlife – it's the least I can do."
The 42-year-old did a degree in zoology at the University of Otago in New Zealand in 2003, which opened her eyes to wildlife conservation. 
After she graduated, she worked as an animal management officer at the Singapore Zoo for a year before joining the conservation and research department of the former Wildlife Reserves Singapore (now Mandai Wildlife Group). There, she met veterinarians who inspired her to become one herself.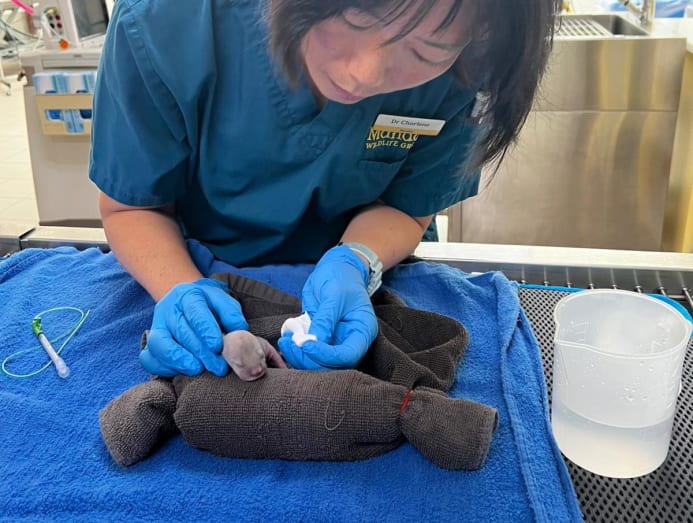 Now, Dr Yeong is a vet at MWG and manages wildlife health and rehabilitation at Mandai Nature. 
Her job involves taking care of injured wild animals such as her favourite colugos – a nocturnal, cat-sized, bat-like animal with large eyes native to Southeast Asia – pythons and civets. 
Members of the public who spot injured wild animals can contact the 24-hour Animal Response Centre run by the National Parks Board (NParks). The animals are picked up and transferred to MWG's Wildlife Healthcare and Research Centre, where an animal hospital is located. 
During her off-hours, Dr Yeong leads volunteer groups that look into the conservation, safety and protection of
pangolins
,
urban wildlife
, otters and reptiles in Singapore.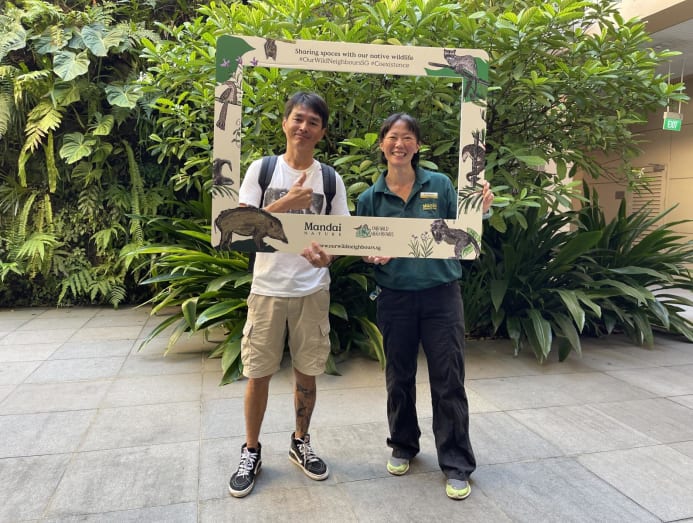 Dr Yeong was also part of the team that launched the Our Wild Neighbours campaign in 2022, which looks at how city dwellers can live in harmony with native wildlife such as snakes, wild boars, pangolins and macaques. 
"One way to live in harmony with the wild animals around us is to know and understand their basic behaviours and that often, they mean no harm," said Dr Yeong. 
"Snakes and wild boars may appear intimidating, and understandably so, but they can be harmless and will likely do nothing unless disturbed," she added. "So the best thing to do is just let them be, and continue on your way."
Our Wild Neighbours website also has a section of tips on what to do when encountering a variety of wild animals, from macaques to monitor lizards.
"When more animals can live in or close to our cities safely, it's a wholesome and indirect way to contribute to the protection of the environment."
A 'DEEP APPRECIATION' FOR THE OCEAN: SUE YE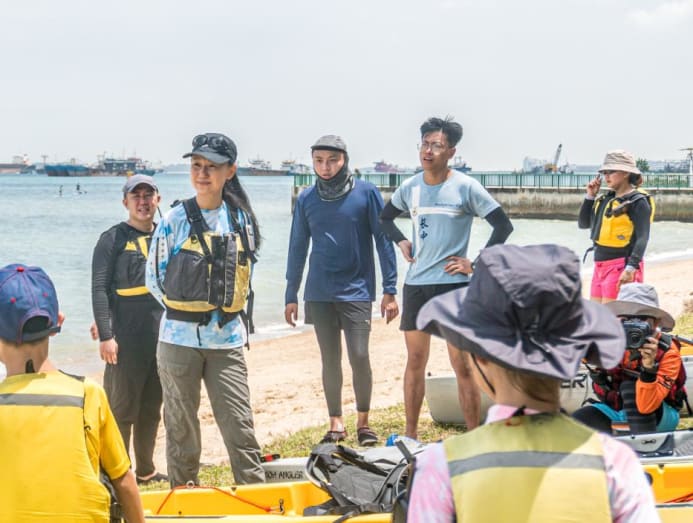 Ye calls herself a "fish person" due to her love of fish and the sea. 
"My dad was an avid angler all his life," the 37-year-old said. "When I was younger, he often took me out fishing, and this allowed me to be close to the sea and go around the different coasts and islands of Singapore."
She developed a deep appreciation for nature and the ocean. "I went on a lot of nature and coastal walks as a child," she said. "And I've seen how the coasts have developed and regressed, in terms of cleanliness and the appearance of some marine species."
What I do best is to bring people to a common cause, and that is to protect and sustain life in our seas.
Even though she began her professional career in banking, Ye left the industry when she was 30 to be closer to marine life. She started a boat charter business in 2016, which later expanded into yacht chartering. 
Two years into the business, she began to hear from both recreational and professional fishermen, and customers, that the amount of fish they were catching at the surrounding islands had decreased significantly. 
It wasn't a one-off occurrence and Ye kept hearing of how the fish stock in certain areas around Singapore had gone down over recent years. She became worried about Singapore's marine life and so in 2019, started Marine Stewards.
It is a ground-up body that runs various initiatives, including roadshows to increase awareness of marine conservation, intertidal walks where volunteers can observe marine life at low tide and learn about best beach practices, and diving expeditions to study coral reefs around Singapore.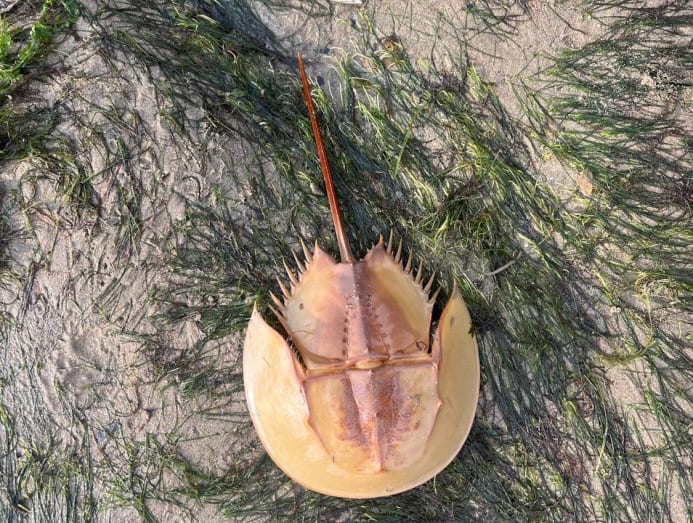 Ye calls herself an "enabler", as Marine Stewards allows "different types of people to come together and conserve what they love about the sea".
"I've no background in marine biology or environmental sciences, but I don't have to," she said. "I leave all those specialities to the experts I work with. What I do best is to bring people to a common cause, and that is to protect and sustain life in our seas."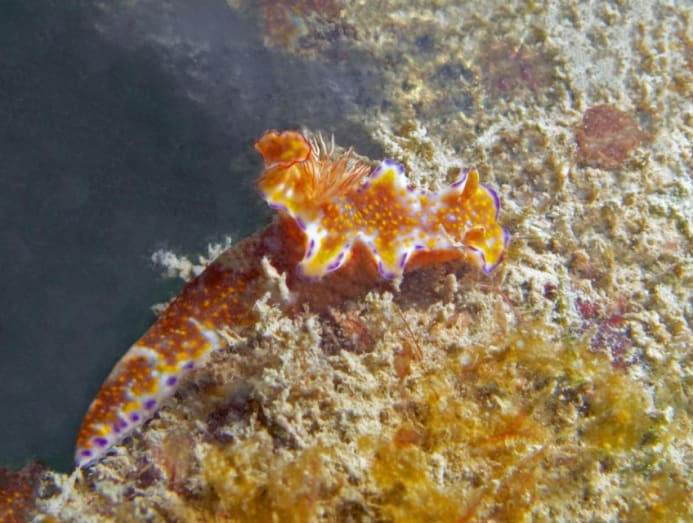 One of the initiatives is ReefX, a monthly expedition where recreational scuba divers help in local reef conservation work. They dive around Pulau Semakau, Pulau Hantu and St John's Island, where they measure and record marine life such as fish and corals. 
All the data is given to NParks, who then work with Marine Stewards and their partners, such as volunteer marine experts, on how to help the various species thrive. This includes designing sustainable and fair policies for fishing practices or recreational diving.
BELIEVING IN 'SMALL STEPS' TO PROTECT THE ENVIRONMENT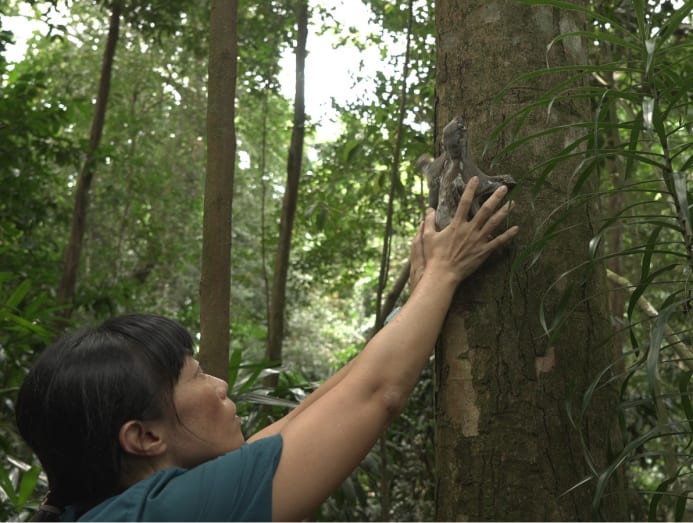 When it comes to the environment, it is difficult not to address the anxiety and sense of despair that seem to surround it. 
However, while these women acknowledge the critical danger the world may be in, they also share a sense of optimism.
"People tend to look at the downside when it comes to speaking about the environment, and rightly so," Dr Lee said. "But it's not all 'doom and gloom', there is hope, and a lot of people are doing whatever they can to conserve the earth." 
"Some people may think that just because they are one person in a sea of billions, what they do won't matter," she added. "But I disagree, because individual action does add up, and even if you can save just one animal, isn't that worth it enough?"
While human actions undoubtedly contributed to the loss of habitat and harm towards nature, human actions can also be part of the solution.
The women agree that conservation can also be embodied in everyday life.
"Simply not provoking animals because we respect them as a part of where we live can count as an act of conservation," Dr Yeong said, recalling that she once treated an injured python that had been strangled and taped to a lamppost, an act she described as "abhorable".
Ye said that conservation is also tied to consumption. "When we are more conscious of what we consume, be it in food or other materials, we can both indirectly and directly prevent waste from getting into the ocean, thus protecting our wildlife better."
"Every step counts. No good act towards conserving our seas should be dismissed or seen as too insignificant," Ye added. "And while human actions undoubtedly contributed to the loss of habitat and harm towards nature, human actions can also be part of the solution."
CNA Women is a section on CNA Lifestyle that seeks to inform, empower and inspire the modern woman. If you have women-related news, issues and ideas to share with us, email CNAWomen [at] mediacorp.com.sg.