Meet 4 teens who used Instagram, TikTok and LinkedIn to launch their pursuits: Bagels, General Paper tuition, songwriting
Two sisters started selling home-baked bagels through Instagram, a gap-year student founded a tuition centre that now has a 75-student waitlist, and a singer got her first record deal by spamming people on LinkedIn – these young women tapped into the power of social media to live their dreams, all before turning 20.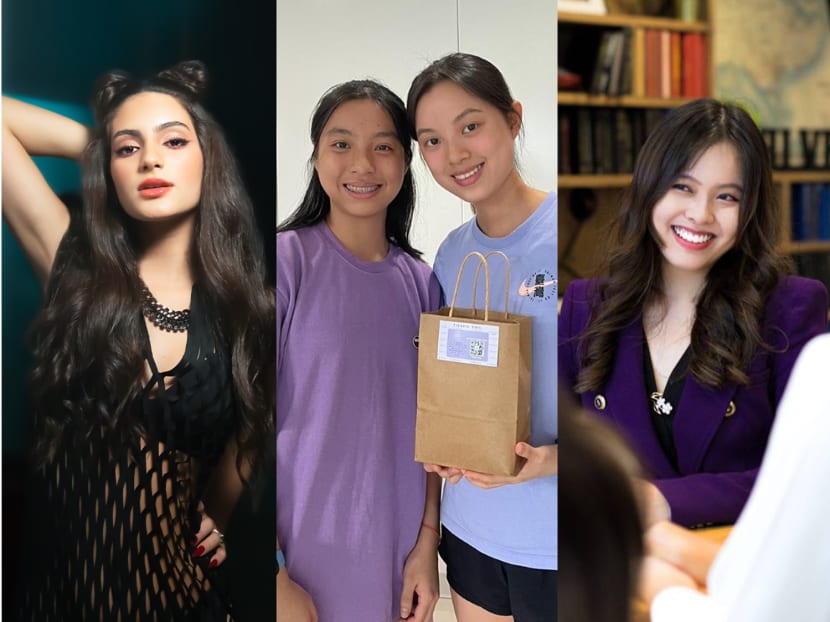 You are too young. These words from doubtful older adults became the voices in their heads that propelled four teen entrepreneurs, one as young as 14, to work harder and reach further.
Two are home bakers, one built a business to pass her examination tricks to her peers, and yet another launched her own music career. And they did it by harnessing the reach of social media, sidestepping doubters.
HOME BAKERS: KAY AND KAT CHENG, 18 AND 16
Like many during the pandemic, students Kay and Kat Cheng started baking when they found themselves stuck at home in July 2021.
Born in Taiwan, the Singapore-based sisters missed being able to visit their birthplace because of COVID-19 travel restrictions, and had a craving for Taiwanese bagels, which was trending there at that time.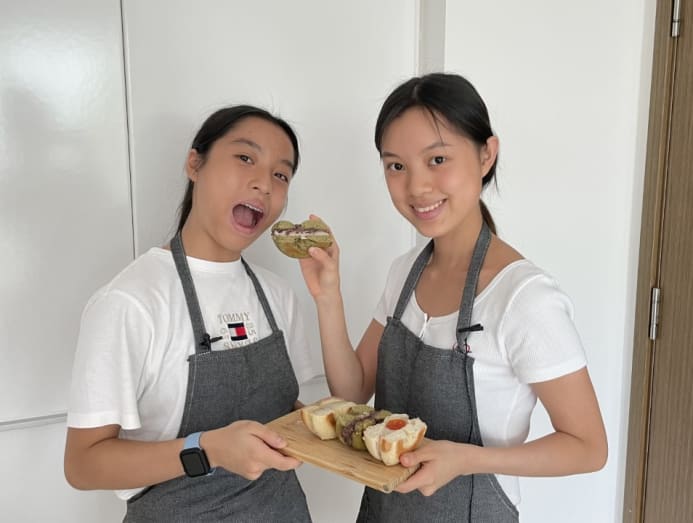 They decided to bake their own matcha bagels. That first bake of their lives turned out to be a huge mess. "The bagels were totally out of shape. They didn't even look like bagels," laughed Kat, the younger of the two.
But they tasted good. The duo posted photos on their Instagram food account, which had 100 followers at that point. "People were intrigued because they hadn't seen matcha-flavoured bagels in Singapore. This motivated us to continue baking," said Kay.
At first, they baked solely for family and friends. However, Instagram followers began to ask to order them. So in September 2021, the Cheng sisters sold their bagels for S$40 (for eight) to an Instagram follower.
Interest in the bagels continued and two months later, they started a home-based bagel business, Jiababa, and converted their Instagram food account to a business account @jiababa88. They were only 16 and 14 years old then.
"We didn't know how to arrange for delivery or standardise a collection place and time, so we would go to MRT stations all over Singapore to deliver bagels," she added.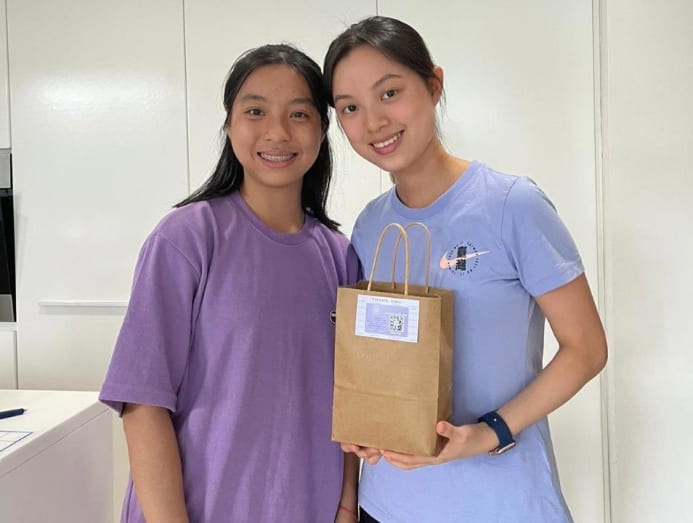 One day, they forgot an order and got an earful from the customer at the MRT station. "She said that we were irresponsible to be messing around online, and that we were so young – what made us think we could do this. At that time, at that age, it was quite hurtful and I cried," said Kat.
This became a turning point for the sisters. They switched to an online ordering platform and began to arrange for Grab deliveries. They also continued perfecting their recipe, which featured mochi, made with glutinous rice flour and sugar, to give the bagels a mild sweetness and chewiness.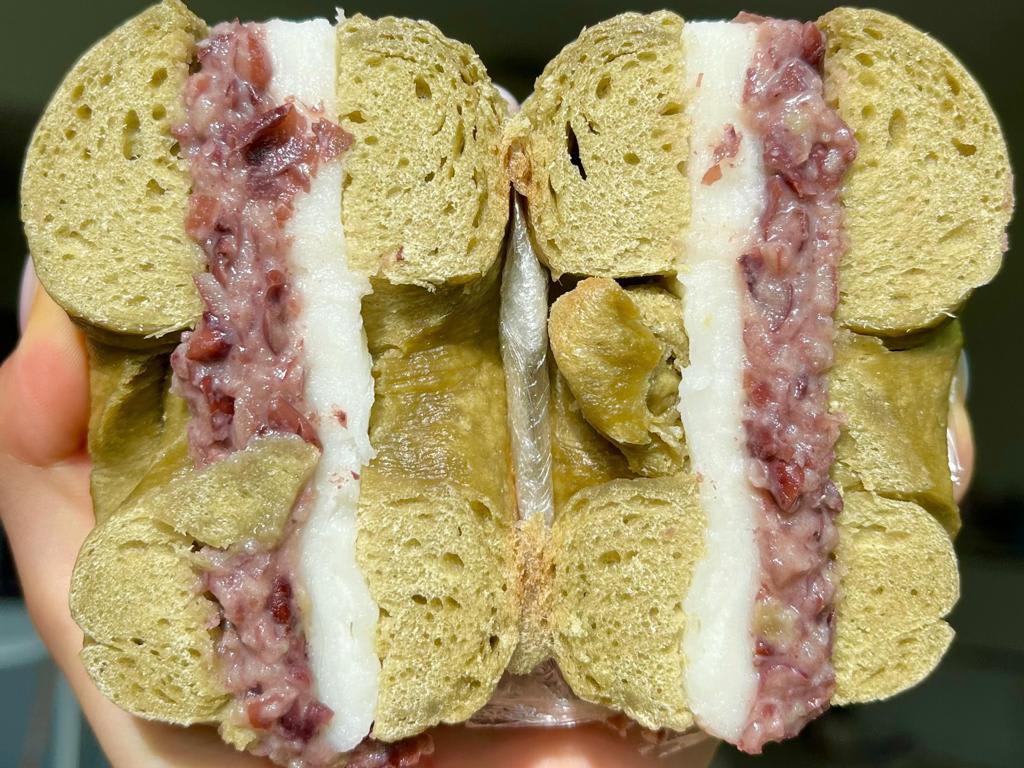 The sisters now sell an average of 400 bagels monthly. A set of two bagels goes for S$14 to S$16.50, depending on the flavour.
As full-time students, they answer customer enquiries, research new flavours and work on social media content during break time at school, and bake in the evening after dinner.
Matcha bagels remain popular, and they also launch a new flavour every fortnight, featuring trendy ingredients such as chestnut, pistachio and sencha. With their many repeat orders, they make S$500 a week.
"We have become more financially independent and don't have to keep reaching out to our parents for money. We can even buy them secret Christmas presents," Kay laughed. 
The sisters say they have grown holistically as well, since starting Jiababa, becoming more organised and more aware of deadlines – at work and in school.
TUITION CENTRE BOSS: BROOKE LIM, 19
Tuition in Singapore is big business and each month, new tuition agencies sprout. Some of them are led by PhD and Master's degree holders, some are run by ex-teachers.
Brooke Lim is none of those. In fact, when she took on her first junior college (JC) student in December 2021, she was only 18, barely older than her student, and had just completed her own A-Level examinations.
Nonetheless, the straight-A student felt confident to guide her first student through the General Paper (GP) exam, a subject required for entry into university in Singapore. It consists of an essay paper and a comprehension paper, and covers diverse topics such as the arts, social sciences, the environment and technology.
The 19-year-old, who is also a TikTok influencer (@sugaresque), grew her student base exponentially over the next few months through word of mouth, referrals and social media. One student became 100 students.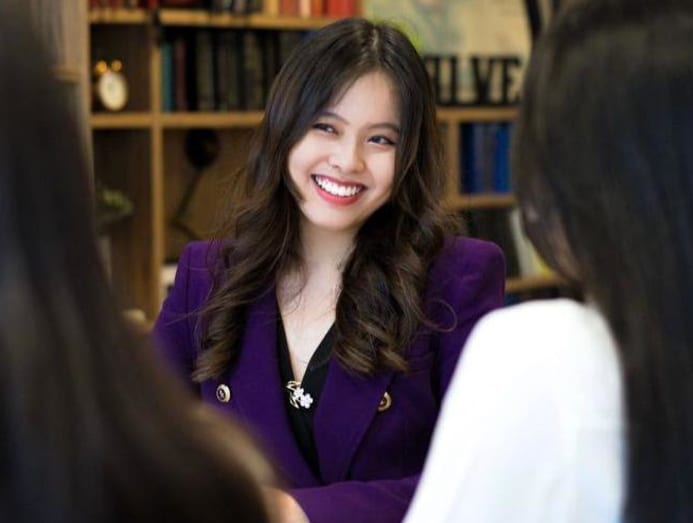 "That was the tipping point. I realised I couldn't do this on my own and needed a team," Lim said. She now has a team of four.
In July 2022, seven months after she started giving private tuition, she founded the Classicle Club, a private tuition centre specialising in GP.
"GP tests how well you understand the world around you and how you can weaponise the English language to communicate your ideas and arguments," Lim said.
She knew the crux lay in not just what to teach, but how to engage Gen-Zers and pry their attention away from other distractions such as Netflix and social media. Her lessons had to be nuanced, individualised, efficient and engaging.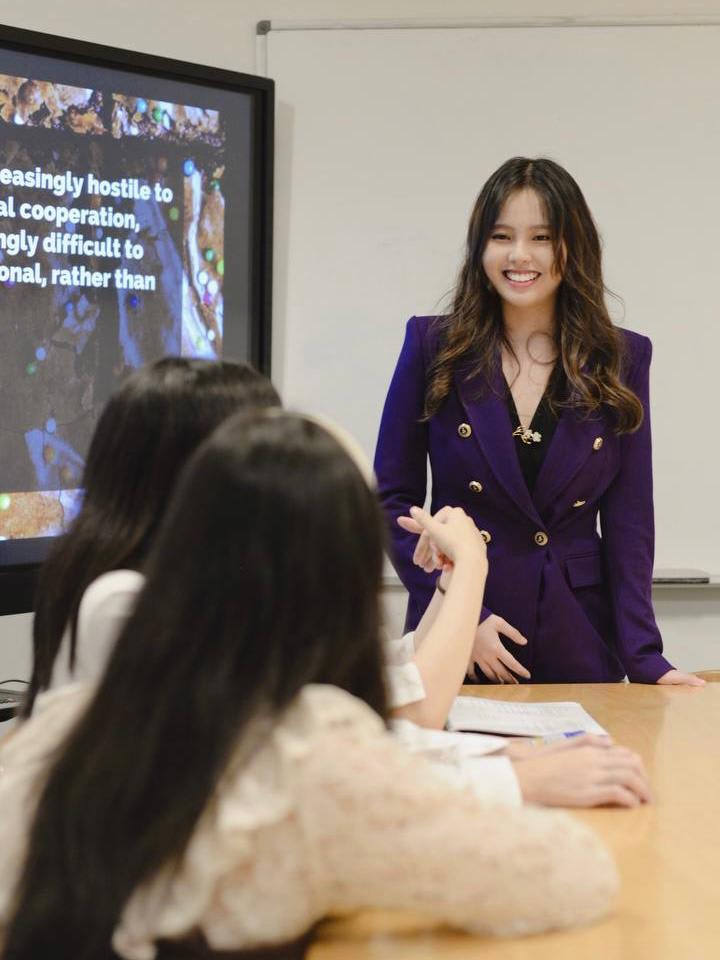 Some students told her that their teachers take a long time to mark their essay, so she bridges the gap by marking all essays within 24 hours, no matter how many are submitted. Indeed, one determined student even submitted 19 essays within a month.
Lim also provides detailed feedback linked to examples, articles, additional reading or other resources on grammar or syntax. To support this, she has built an online learning space with lesson notes, pre-readings, an essay writing guide, a vocabulary bank and a content cabinet.
She also invests in making the online learning space attractive. "Many JC kids are visual learners, so you cannot print out black text on a white paper – they have enough of that in school," she explained.
Membership prices range from S$85 to S$102 per week for a two-hour lesson, 24-hour turnaround marking service, and access to the online learning platform.
It is a formula that was worked so far. Today, Lim has 190 GP students, and a waitlist of 75 students for O-Level English tuition, which will likely be available from mid-2023. The company raked in more than S$300,000 in profit in the second half of last year.
What's remarkable is Lim achieved all the above during her gap year before university. Yet, some remain sceptical because of her young age.
"Sometimes, people can be very hurtful and say 'she's just 19'. And like every other teen, I struggle with overthinking and catastrophising, and experience a lot of imposter syndrome," she admitted.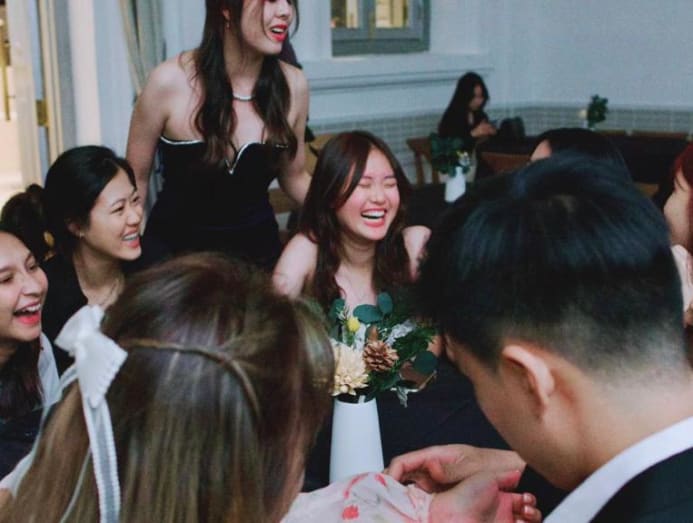 "Business is not for the weak-minded. There are going to be really bad days," she added.
"But the high points are when everyone comes together and I see the community I have built, or when a student does well and tells me which part of the experience helped them do well."
ITALY-BORN SINGER-SONGWRITER: MATILDE GIRASOLE, 17
Her 2022 release Digging For Diamonds has more than three million views on YouTube. She has amassed five million streams on Spotify and almost 160,000 followers on her TikTok account @matildegofficial. And last month, she dropped a new song Hypocrite, inspired by a cheating ex-boyfriend.
Meet 17-year-old Matilde Girasole, better known as Matilde G, a self-professed shy girl who could not even sing to her mum and dad as a child. Knowing she had to overcome her shyness to thrive as a singer, from the age of 11, Girasole went around Italy every weekend, participating in singing competitions.
"I can't think of one place in Italy I haven't gone to for singing competitions. I've been to the small competitions and the bigger ones. Even if we go to a restaurant and there was live music, I would try to sing," she said.
Girasole wrote her first song Let Me Play My Turn at the age of 13. Her father would not let her spend her summer vacation at her then-boyfriend's house so she went up to him with her little red guitar and sang her piece. She ended up going.
Since then, she has turned her everyday life into material for songwriting. "Music is my secret diary. Instead of getting angry, or writing down things in a journal, I cope with music. Friends, family, boyfriend… I transpose every thought and emotion into songs," she said.
In 2019, her family relocated to Singapore, and to get a foot into the local music scene, she did something most shy girls would baulk at.
"I stalked people on LinkedIn and spammed them. I sent as many messages as possible to everyone, updating them about everything that came out about me – every article or song," she confessed.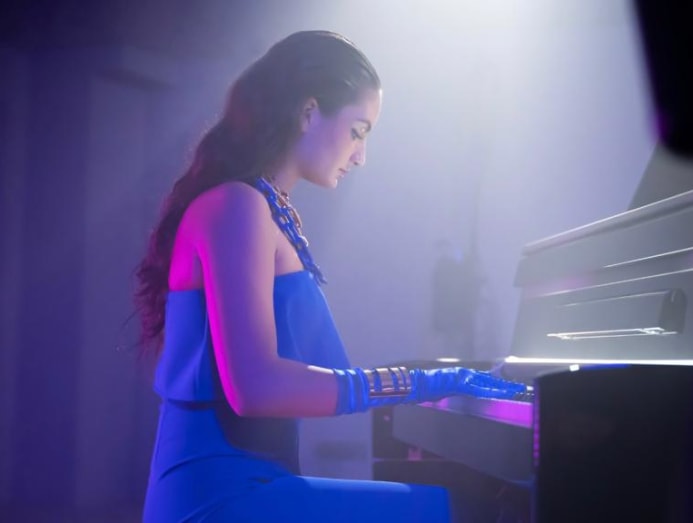 It worked. In 2020, when she was 14, Swedish music publishing, production and management company The Kennel AB replied to her "spam", and signed her on. Two years later in 2022, she had her first concert at *SCAPE.
Shortly after this concert, she left the label to become an independent artiste. "I enjoy having creative control over everything as an independent artiste. But being a musician in 2023 is expensive. And you don't earn much in music unless you are really mainstream with 200 million views per song, so that's pretty tough," admitted Girasole, who is currently a high school student.
Nonetheless, Girasole feels like she is starting to hit her stride. "Hypocrite is the beginning of a chain of songs that are very personal to me. I wrote it because I had a trashy relationship with a guy and he ended up cheating on me," she said.
This breakup also inspired another song, Fighter, about mental health and depression. "After the breakup, I went through a really dark phase. I was really struggling and felt very lonely. I sought help and was diagnosed with depression. Music helped me get out of that and kept me company," she confided. Fighter is one of four songs due to be released later this year.
Girasole writes or co-write all her own songs. "Pop music is easy to listen to and something that most people get. And I think it's going to become a really big way of communicating with people and spreading information, feelings and emotions," she said.
CNA Women is a section on CNA Lifestyle that seeks to inform, empower and inspire the modern woman. If you have women-related news, issues and ideas to share with us, email CNAWomen [at] mediacorp.com.sg.