She's a food waste warrior who has saved 7,500 meals from the bin
Combining two of Singaporeans' greatest loves – delicious food and massive discounts – eco-entrepreneur Jennifer Widjaja of Just Dabao is tackling the food waste problem one meal at a time. CNA Women speaks to her in this instalment of our women in sustainability series.
Food is undoubtedly our national obsession. Singaporeans love discovering cool cafes, trying out new creations and feeding our social media accounts with drool-inducing shots. But our exciting food scene has an ugly side. It contributes to heaps of food waste every year.
Just in 2020 alone, Singapore produced 665,000 tonnes of food waste (which include surplus food), according to the National Environment Agency (NEA). That is equivalent to more than 1.7 billion packets of chicken rice.
A lot of this is perfectly good and absolutely delicious surplus food. And we are not just talking about chicken rice, but cakes and caneles, gourmet bread and beer, as well as salads and nut butters – food worthy of space on the 'gram, not the bin.
According to Jennifer Widjaja, co-founder of green marketplace Just Dabao, a lot of surplus food comes from cancelled events, food nearing expiry, items with mild cosmetic defects, surplus raw ingredients that have been thawed and wrong orders.
"Food waste is a problem not many people see, which makes it even more scary," said the 30-year-old entrepreneur.
Her business connects consumers to surplus food from more than 400 merchants. Items are sold at an average of a 50 per cent discount. This helps merchants recoup losses.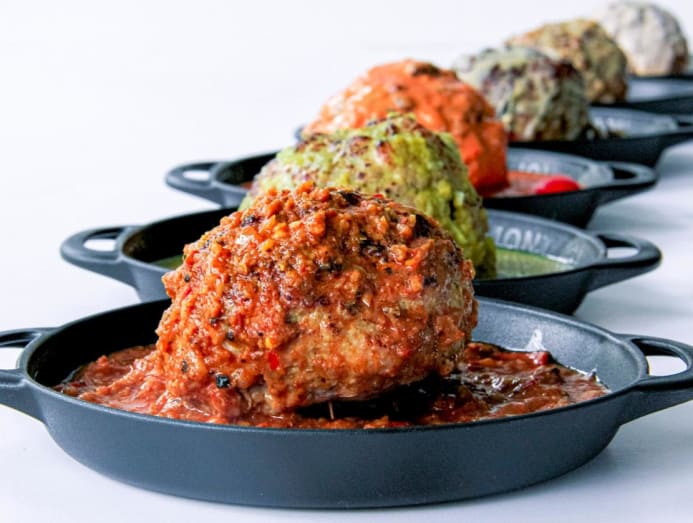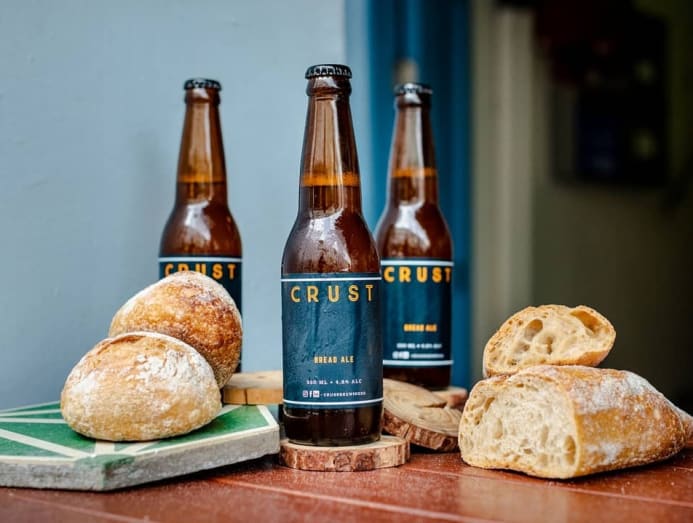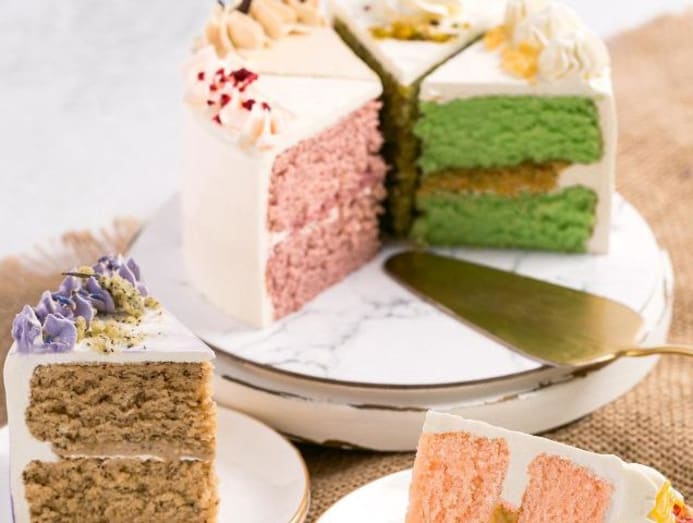 As of February this year, the food waste warrior has helped to save five tonnes (or 5,000kg) of food from the bin. That is 7,500 meals and the equivalent of 12.5 tonnes of carbon emissions.
BUILDING A GREEN MARKETPLACE
Her entrepreneurship journey began in 2020 with a sad but familiar story. With the onset of the pandemic and dining restrictions, many F&B merchants were badly hurt and forced to fold.
Widjaja's friend Lisa was one of the many casualties. The pastry chef had to shut her business and throw away heaps of food. "It was a very painful process," Widjaja recalled. "I really wanted to help her, and help the F&B industry. That spurred me to talk to food stall uncles and aunties about the problems they faced."
Her research led her to realise that food wastage was a serious problem, and it did not only happen when businesses shuttered. In general, it was just hard for stall holders and merchants to accurately forecast how much ingredients or food would be sold each day or week. Issues such as cosmetic defects, last-minute event cancellations and wrong orders were also par for the course.
The thing is, Widjaja really loves food. "Food makes me happy. I find it very painful when the food I prepare, buy or enjoy doesn't get finished."
Her mother also influenced her strong feelings about wasting food. "She has always been very conscious about storing food properly and finishing food, and even uses the juice and pulp from food as fertiliser for her plants. Growing up, this shaped my relationship with food."
In July 2020, Widjaja channelled her frustrations into an action plan. The Indonesian and Singapore permanent resident left her job as a financial analyst at Bloomberg to start Just Dabao.
Essentially, the concept combines two of Singaporeans' greatest loves – food and bargains. The platform is designed to enable F&B merchants to sell surplus food at 30 to 40 per cent of original prices. Since the platform generally includes a mark-up of S$1 to S$2, this gives consumers an average of 50 per cent savings.
"Just Dabao is not really a profit-generating platform but a cost-saving platform for merchants. Since the industry standard is that ingredients cost 20 to 30 per cent of the price of the dish, we aim to help merchants recover some of that sunken cost. The 50 per cent discounts they offer on surplus food also incentivise consumers to help clear the food," she explained.
It sounds like it would be a runaway hit. But Widjaja started Just Dabao at the height of the pandemic and at a time of great uncertainty. And even though she cold-called 10 to 20 merchants a day, she initially faced rejection after rejection. It was so tough that Widjaja began to wonder if she had quit her job too soon.
"The biggest challenge was onboarding the merchants. This was a brand-new concept, and with so many scams these days, people were sceptical. Some were worried that we would run away with their money," she recalled.
Many were also already juggling multiple platforms such as GrabFood, Deliveroo and FoodPanda and did not want to manage yet another. Yet others were resistant to offering such huge discounts.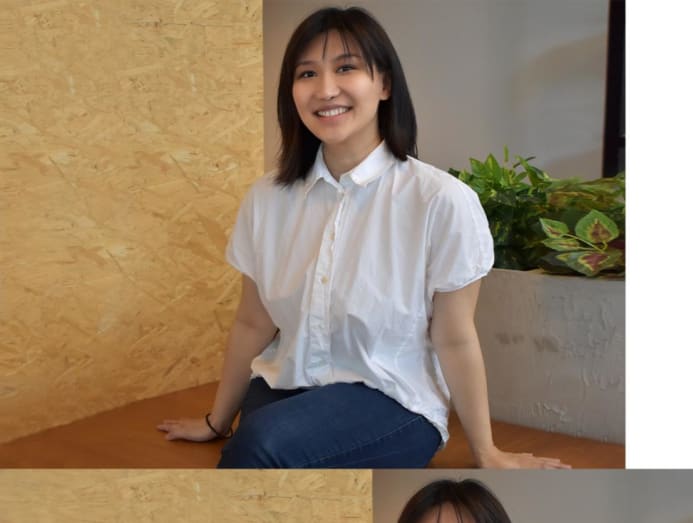 It took Widjaja six to eight weeks just to onboard her first merchant. And after three months, she had only onboarded five to seven merchants.
Her problems did not stop with merchants. Widjaja also had to find a team to build the website and app during a period of worldwide digitalisation and tech talent crunch. On top of that, she had to build credibility and a community of consumers.
The young entrepreneur gritted her teeth and went without a salary for a year before she eventually gained enough momentum.
A MORE SUSTAINABLE WAY TO INDULGE
Today, Just Dabao onboards an average of seven to 10 merchants a week, has more than 400 merchants and close to 4,000 transacting customers. Surplus items are listed on the website, and then pushed out via Telegram or Instagram, where JustDabao has a dynamic community of more than 20,000.
Merchants include Marche, Baker's Brew, Jiababa and Crust Beer. The latter also uses surplus bread from Redmart and surplus baguette from Tiong Bahru Bakery to make its artisan beers. The platform also offers bubble tea, oat milk, nut butters and Shiok Bags with mystery items.
Ninety per cent of the food is available for self-collection, and consumers may filter choices based on their location and preferred type of cuisine. The remaining 10 per cent of foods that offer delivery tend to be non-perishables such as beers and nut butter.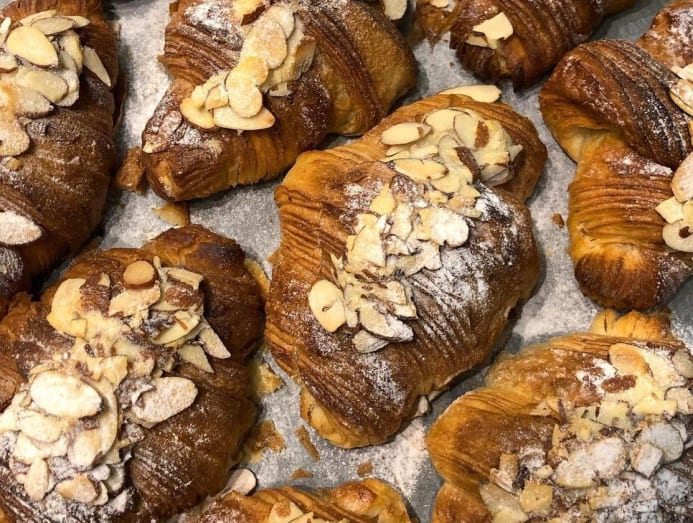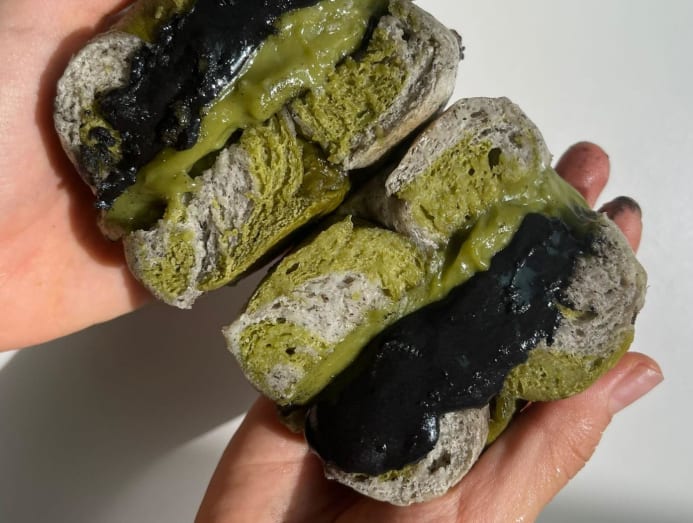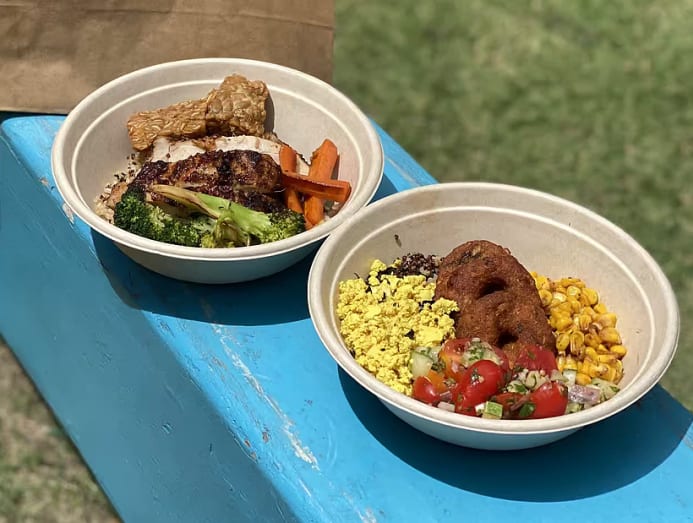 "It is a flash sale and treasure hunt approach to food shopping. Some items can be snapped up in seconds," Widjaja noted. Items are available throughout the day, though you can generally look forward to more surplus nearing the end of the day.
Event cancellations also create a lot of surplus, such as when ice cream merchant Bunnie Bash was dropped from a huge Facebook Live sale at the last minute. She ended up with 90 to 100 pints of ice cream without enough refrigeration space and sold it at Just Dabao.
Another time, when a supermarket cancelled a large order of cocktails-in-a-bottle, interesting cocktails such as Chrysanthemum Vodka were also sold at Just Dabao at a bargain.  
The platform is also a great place to try off-menu items when chefs experiment with new recipes. Home-based bakery Cassia Caneles, for instance, has offered interesting flavours such as yuzu caneles and truffle caneles with slashed prices. Sometimes, these come with mild cosmetic defects.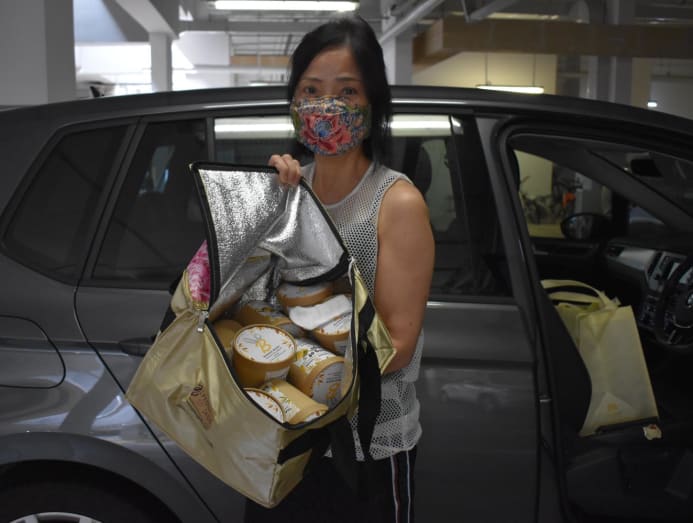 Widjaja stresses that no quantity is too small. The platform even accepts single orders that were wrongly placed so that, for example, not a single pizza has to go to waste.
To debunk the myth that surplus food is low quality food, Widjaja places great importance on quality control, provides feedback to merchants with low ratings, and rejects merchants with repeatedly low ratings. Of the 2,400 reviews on the platform today, the average rating is 4.5 stars.
While the items are only available via the website now, Just Dabao is planning to launch an app in June this year and expects sales to grow. Widjaja is also heartened by the gradual but meaningful mindset change she has observed in merchants and consumers since starting the business.
"Although the government has green plans for 2030, there's just so much they can do if the consumer is not a part of it. Sustainability is a collective effort, not just about getting instructions from the government. And the thing is, it is not rocket science; it is so doable," she said.
"That is what Just Dabao is about. A mindset change through reinforcement and slow changes in habits so that we can tackle food waste through the community," she added.
CNA Women is a section on CNA Lifestyle that seeks to inform, empower and inspire the modern woman. If you have women-related news, issues and ideas to share with us, email CNAWomen [at] mediacorp.com.sg.