Mood swings, when to resume sex, leaking urine: 8 questions mums should ask their gynae after birth
Your body goes through a multitude of changes during the "fourth trimester". These 8 questions, including feeling lingering pain, leaking when you sneeze, and when to resume sex, are what you should ask your gynaecologist during your postnatal check-up, to ensure that your recovery is on track.
You have finally reached the end of your pregnancy and delivered your gurgling bundle of joy. In between learning to breastfeed (sometimes, again), coaxing your baby to sleep and deciphering the colour of his poop, your upcoming postnatal checkup with your gynaecologist is probably the last thing on your mind.
However, this review, which usually takes place four to six weeks after delivery, is more important than you think.
The three months after giving birth are called the "fourth trimester" because your body is recovering from giving birth and lots of hormonal changes are taking place. So this postnatal appointment is an important check-in on your physical, mental and emotional well-being.
Your gynaecologist will usually perform a physical examination, and screen for emotional and psychological issues like postpartum depression, said Dr Joella Ang, a consultant at the Department of Obstetrics and Gynaecology at Singapore General Hospital.
He or she may also perform a Pap smear or HPV (human papillomavirus) test to screen for cervical cancer, and discuss issues such as family planning and breastfeeding, she added.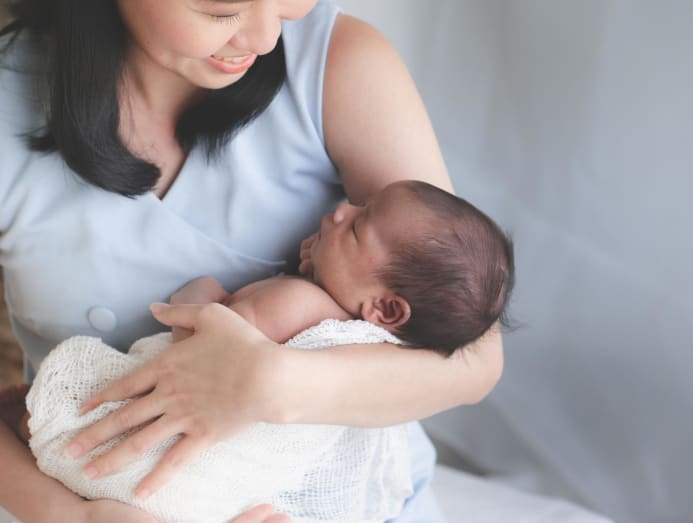 The entire check-up usually takes around 10 minutes. This can pass in a blur, especially if you are exhausted from night feeds.
After this visit, unless you have specific medical or gynaecological issues, your next routine gynaecological check-up is likely to be in a year's time. So it is important to address any questions you might have at this point.
As Arthur Tseng, obstetrician and gynaecologist at Gleneagles Hospital said: "Knowledge is empowering and allows women to cope with the myriad issues that surface in the postnatal stretch."
1. SHOULD I BE CONCERNED ABOUT LINGERING PHYSICAL SYMPTOMS SUCH AS PAIN, BLEEDING OR DISCHARGE?
During or after your physical examination, it is good to bring up any physical symptoms that concern you. This includes any pain, swelling or discharge from your episiotomy or Caesarean wound, as this could mean an infection, said Dr Ang.
If you have heavy vaginal bleeding, bleeding from the anus or breast lumps, flag these to your doctor as well so she can prescribe medication or check for other diseases.
"It is important to diagnose complications early so that they can be treated early," she said.
In the case of breast lumps for instance, your gynaecologist may refer you to a lactation specialist if you have clogged milk ducts, or arrange for a mammogram if she suspects cancer.
2. IS IT NORMAL TO LEAK URINE WHENEVER I COUGH, SNEEZE, LAUGH OR EXERCISE?
Known as stress urinary incontinence, this happens due to increased pressure within the abdomen during pregnancy, as well as weakness of the pelvic floor muscles due to pregnancy and delivery, explained Dr Ang.
"Many doctors and laypeople view (urinary incontinence) as a normal consequence of having had children," noted Dr Tseng. He stressed that it is important not to normalise these issues.
"Troublesome and disruptive frequent urination, especially if it occurs at night, increases the risk of insomnia and can disrupt daily activities, work and productivity. Urinary leakage at the wrong time, like during exercise or work activities is also embarrassing, disruptive and psychologically debilitating," he said.
Urinary incontinence may also worsen with each pregnancy or later in life. Hence, it is important to address it.
Your doctor may refer you to a physiotherapist to learn pelvic floor exercises that strengthen the muscles under the uterus, bladder and bowel to reduce incontinence. Surgery is another option although it is not recommended for women planning to have more babies, said Dr Ang.
3. DO I NEED MEDICATION FOR MY CONSTIPATION?
If you struggle with bowel movements after delivery, you are not alone. "Constipation is common in the immediate postpartum period," said Dr Ang.
This may be related to dehydration during labour, perineal tears (to the area between the vagina and anus) leading to pain, fear of hurting the wound, the consumption of iron supplements, the effects of hormonal changes on the gut, looseness of the abdominal wall and relative immobility in the immediate postpartum period, she explained.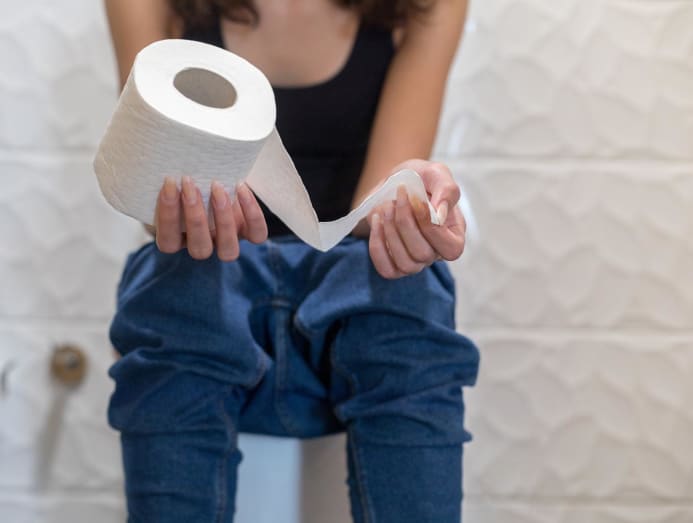 It is also common for new mothers to pass gas a lot more. "This may be related to constipation and contributed by changes in the hormone levels which relaxes the muscles in the body leading to bloating. Increased flatulence may also be due to weakness in the pelvic floor muscles from pregnancy and delivery," she added.
The good news is that constipation usually goes away on its own if mothers consume more fluids and fibre, and increase physical activity, said Dr Ang.
If these do not work, your doctor can prescribe stool softeners or laxatives to help. Do not suffer silently as prolonged constipation may lead to haemorrhoids (piles).
4. DO I NEED HELP FOR MOOD SWINGS?
"(The postpartum period) is a highly stressful period, with changing family and interpersonal dynamics. It is not uncommon for women to have 'weepy bouts', which is a coping mechanism," Dr Tseng said.
Up to 80 per cent of women have postnatal blues, and experience abrupt mood swings, irritability, anxiousness, feelings of guilt or disappointment that their situation isn't as wonderful as described, loss of appetite and fatigue, he added. Usually, this lasts for around two weeks.
However, if you still feel low by the time you go for your postnatal check-up, open up about your feelings with your gynaecologist. He may refer you to a counsellor, psychologist or psychiatrist, if necessary.
If your symptoms are more severe – for instance, if you feel low and hopeless all the time, feel no connection with your baby, suffer from panic attacks, insomnia or have suicidal thoughts, consult a mental health professional as soon as possible. These are symptoms of postnatal depression.
5. CAN I FIND OUT MORE ABOUT MY LABOUR AND DELIVERY?
Many gynaecologists like Dr Ang debrief patients if there were issues with the labour such that they required an emergency caesarean section or instrumental delivery while they are still in hospital or during their postnatal visit.
However, if you still have questions as to why your labour and delivery did not go according to your birth plan, this is a good time to address them with your doctor, and find out if there are ways to prevent this in your next pregnancy, she said.
6. WHEN SHOULD I START EXERCISING?
If you have had an uncomplicated pregnancy and vaginal delivery, it is safe to start exercising a few days after delivery or whenever you feel ready. Start with low impact exercise such as walking and stretching, increasing the intensity gradually, said Dr Ang.
However, if you delivered via a caesarean section, or had complications during the delivery, consult your gynaecologist during your postnatal check-up to ensure that all wounds are well healed before exercising, she added.
7. CAN I START HAVING SEX? 
As a general rule, women should wait six weeks after delivery before having sex to allow episiotomy or Caesarean-section wounds to heal properly. However, everyone recovers at slightly different rates, so it is best to check with your gynaecologist, said Dr Tseng.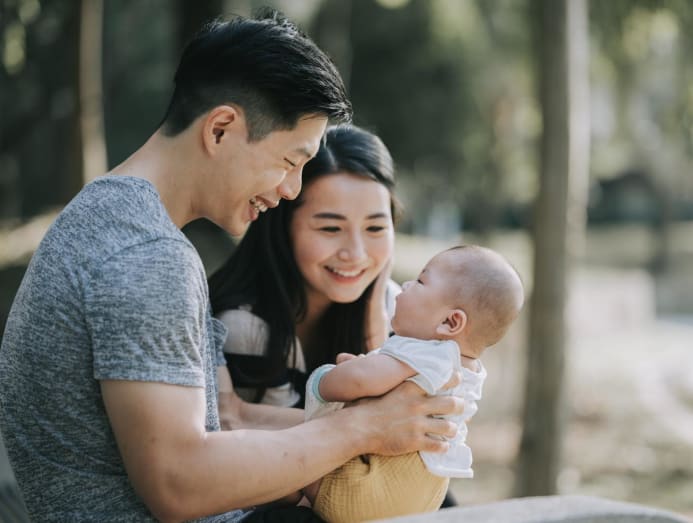 The first few times you have sex may be slightly uncomfortable, he added. One reason is that lower oestrogen levels after giving birth – especially if the woman is fully breastfeeding – cause vaginal dryness and tenderness. This can be eased with the use of vaginal lubricants and should improve over time.
8. WHEN SHOULD I START TRYING FOR ANOTHER BABY?
While on the topic of sex, it is also important to discuss family planning and birth control options, such as fertile period tracking, condoms, birth control pills or injections and contraceptive implants with your gynaecologist, to find out which is most suitable for your needs.
"Many women think that they won't get pregnant after they've delivered and may come back pregnant again within a year. Many times, it could be because they're too busy with their newborn that they forget about contraception," Dr Ang observed.
"Most experts would agree on waiting 12 to 18 months after the prior delivery before getting pregnant again," Dr Tseng said.
Even if you are worried about your biological clock and declining fertility, be sure to discuss this with your gynaecologist first.
"The minimum period to wait before trying for a baby should be at least six months, as getting pregnant earlier than that runs the risks of higher miscarriage rates, higher preterm labour and delivery, and smaller babies," Dr Tseng cautioned.
CNA Women is a section on CNA Lifestyle that seeks to inform, empower and inspire the modern woman. If you have women-related news, issues and ideas to share with us, email CNAWomen [at] mediacorp.com.sg.