Rebecca Lim got us obsessing over pretty dresses with pockets: Here are 8 places to shop for these
This festive season, choose functional dresses over figure-hugging pieces that may be too uncomfortable to last through the party.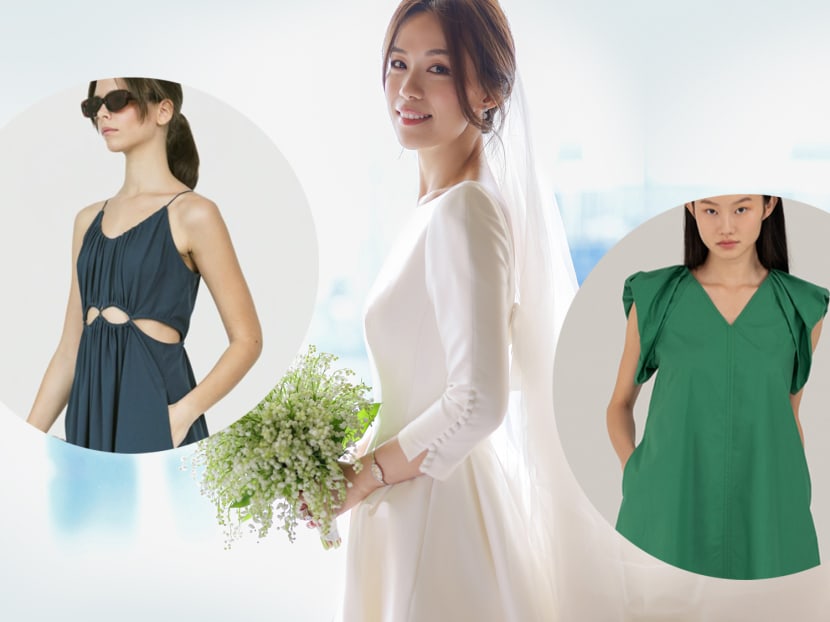 When Rebecca Lim recently said "I do", wearing a sophisticated, sleeved Viktor & Rolf wedding dress that was elegantly minimalist and functional (it has pockets!), she shot sensible dressing into the spotlight and looked like a million dollars doing it.
The Singaporean actress told CNA Lifestyle she had chosen the dress precisely because it was "loose-fitting" and had pockets – which held "a lot of tissues… mints and Skittles".
More than a feminist statement, the desire for functional clothes like comfortable lines or dresses with pockets just makes practical sense.
It's hardly sexy when you're grimacing awkwardly as you struggle to hold in the belly bloat in a skin-tight dress or anxiously tug at a hemline that's determined to ride up your thighs. Dresses in forgiving cuts just make it easier to move around in and you'll be able to do your social rounds confidently and without the anxiety over possible fashion mishaps.  
What we also wish for are more evening dresses with pockets. Who doesn't love pockets? They're perfect for housing small items like your phone, credit card or tissues, sans bag, or just to put your hands in when you're feeling chilly. When you're busy playing social butterfly, lugging a bag around with you and trying to keep it safe can be a tad cumbersome.
But comfy doesn't mean frumpy, nor does it mean we're relegated to jumpsuits, slacks or jeans. Dresses in comfortable cuts are classy when they are well made, and details like cut-outs at the back and sides, a deep v-neckline, flowy or asymmetrical hemlines all add a touch of sexiness without the discomfort, and to top it off, pockets that are cleverly integrated into the design are just divine.  
Thankfully, an increasing number of designers and boutiques are realising that we're serious about our desire for comfortable and functional clothing that's still sophisticated and (gasp) feminine.
We've rounded up eight places with dresses that are comfortable, practical and a whole lot of fun:
IN GOOD COMPANY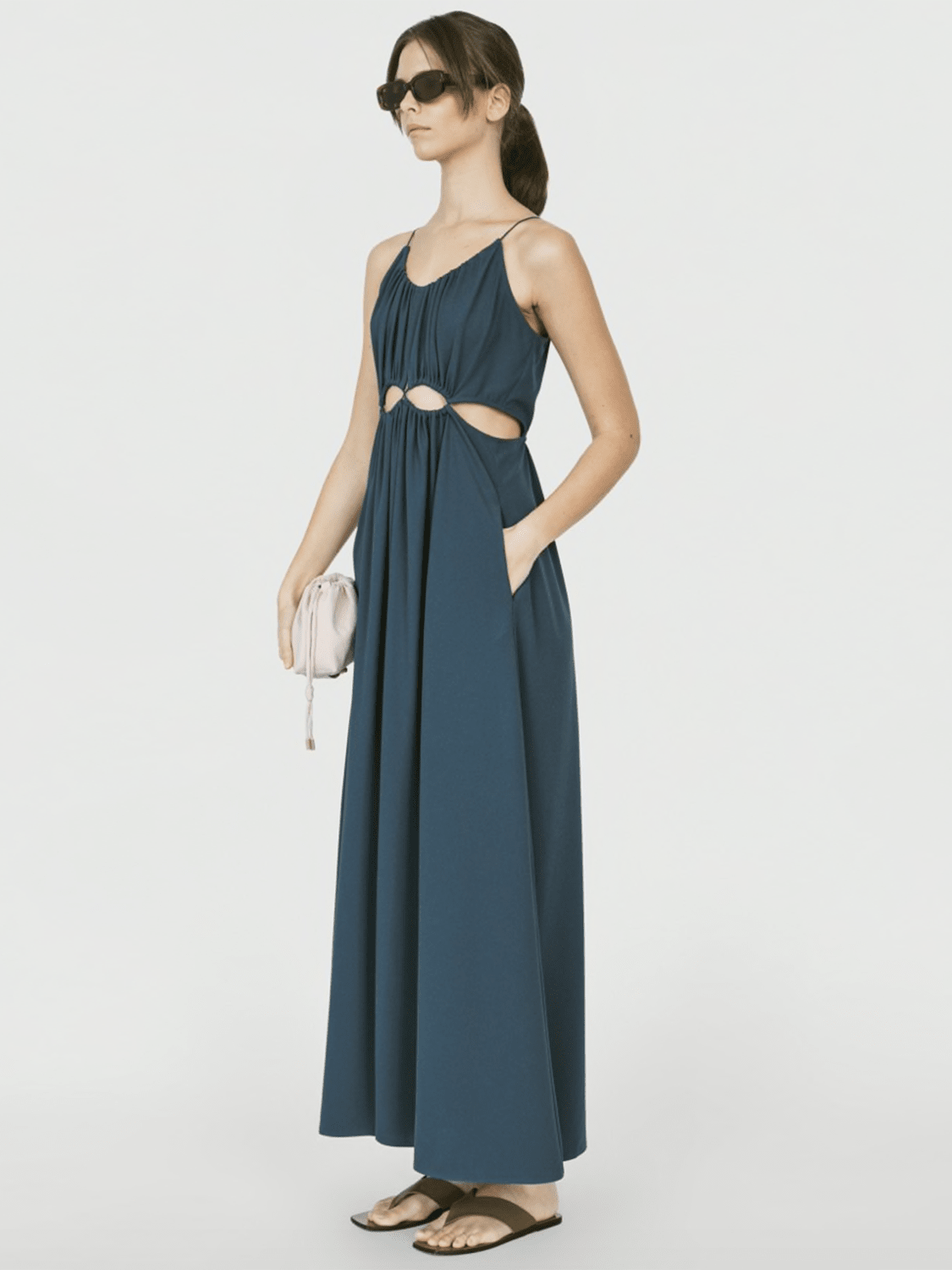 At this well-loved local fashion label, you'll find modern and functional dresses with a trendy twist, pieces that can take you from work to the evening event without much ado. Pick a maxi dress with subtly sexy cut-outs or a pleated off-the-shoulder dress featuring puff sleeves.
Shop here.
THE FORM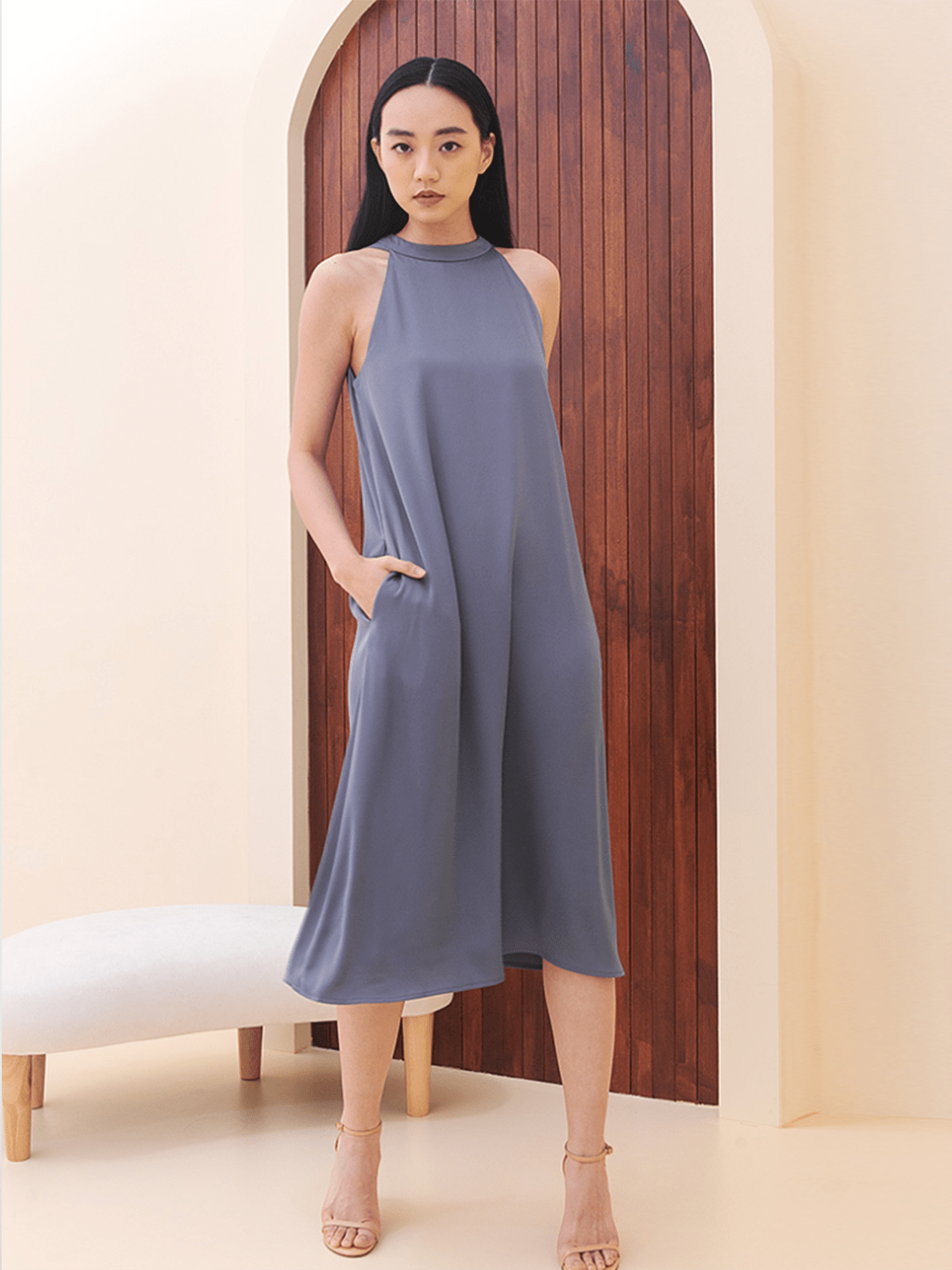 Minimalists will love this local label that approaches fashion with intentionality, offering functional and comfortable pieces with an edge. Classics such as A-line slip dresses and halter cuts with fluid lines are designed to be a staple in your wardrobe for a long time to come.
Shop here.
If you want easy, relaxed styles that have unique touches, get your festive dress from this local fashion label. There are tent dresses and shifts in classic and vibrant colours with asymmetric folds and fun details.
Shop here.
LOVE AND BRAVERY
There are a variety of feminine dresses that couple style with functionality. From a printed shift dress with front pockets to a relaxed halter midi dress, or a modern cheongsam with sides pockets, you'll find something to party in with ease.  
Shop here.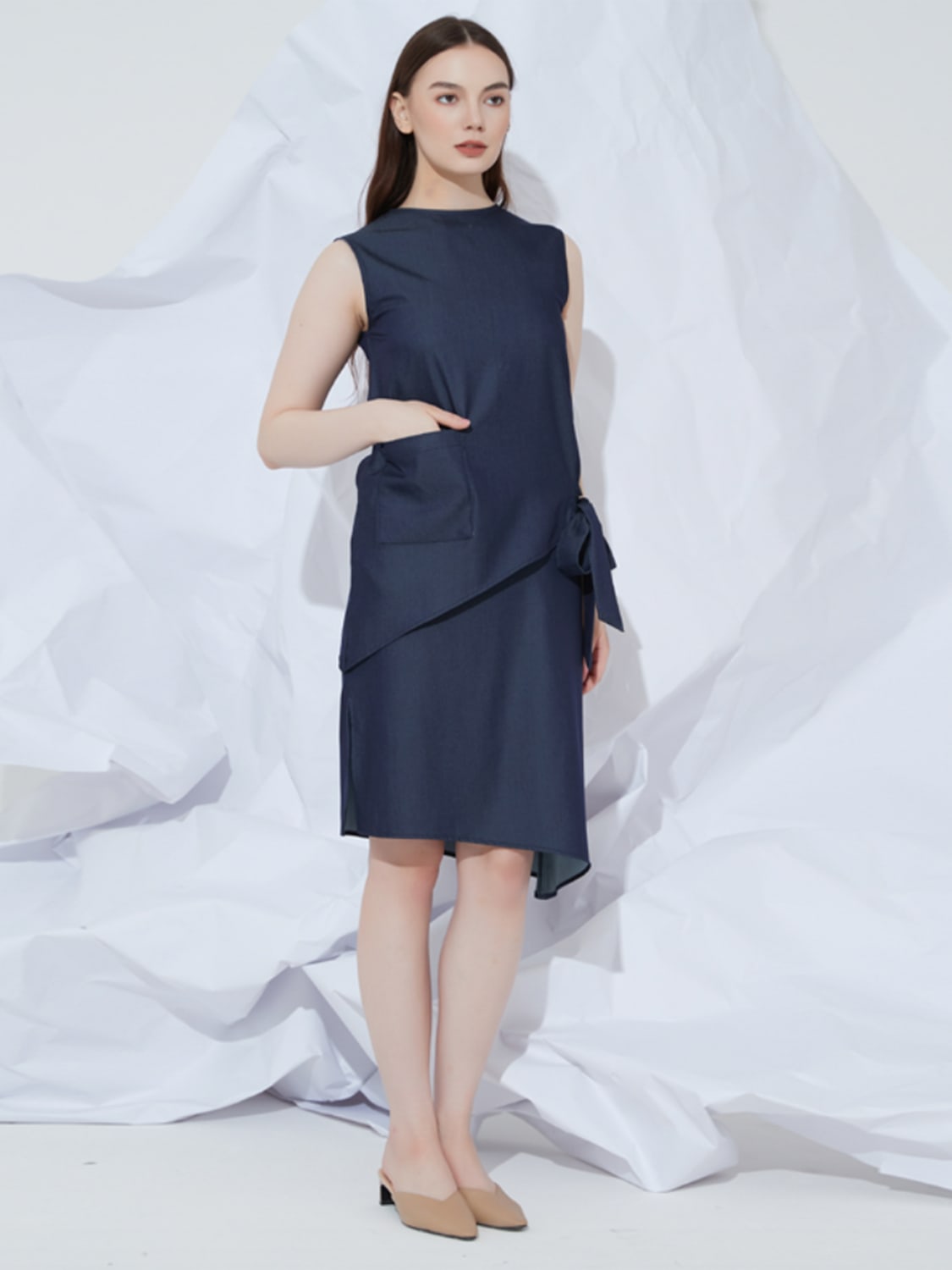 A local fashion store with a wide variety of options, from simple drape dresses in classic colours to shifts with asymmetric hemlines in vibrant shades along with other interesting details such as cut-outs to add a touch of sexy without being over-the-top. 
Shop here.
WEEKEND SUNDRIES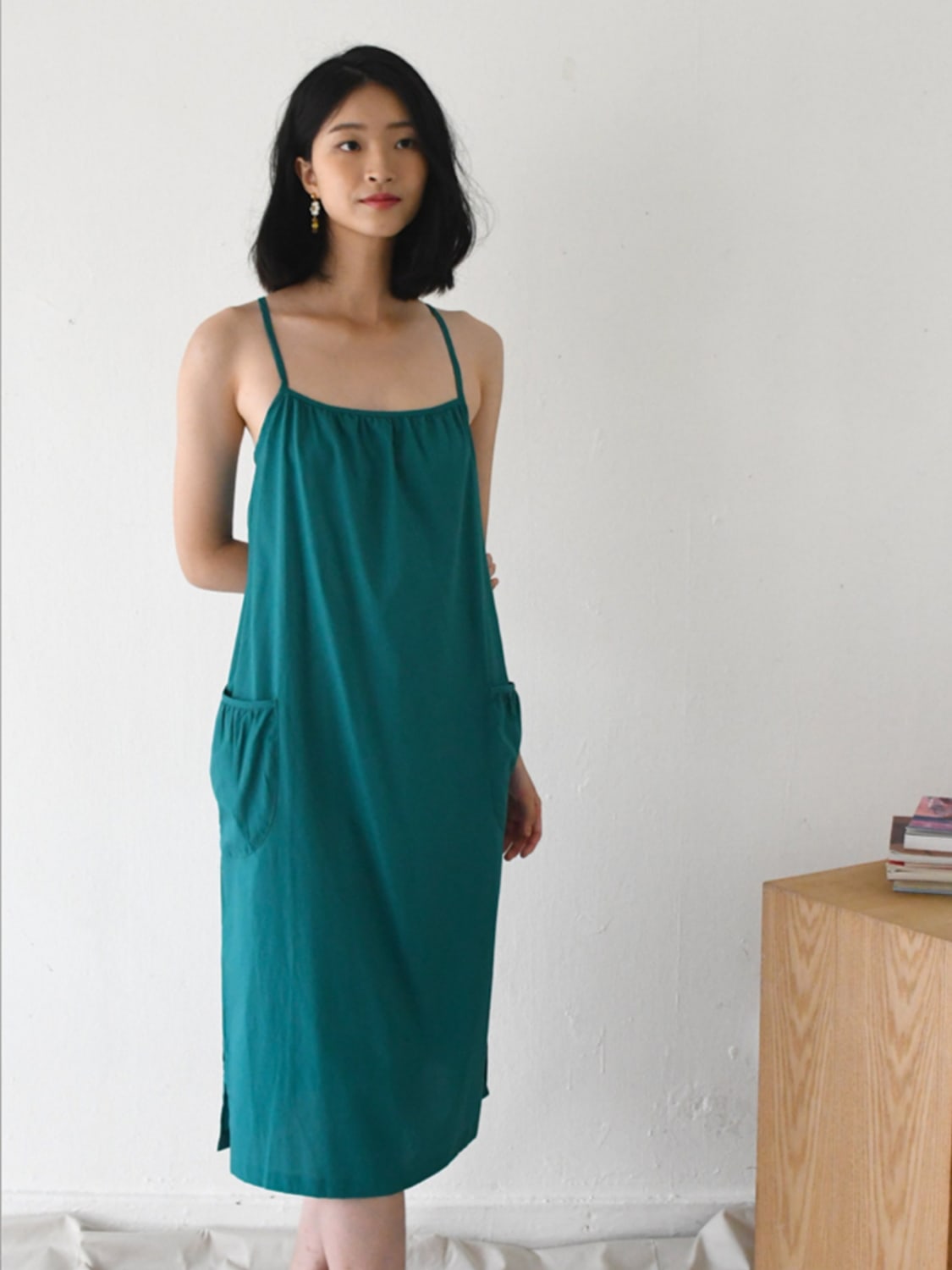 For those who like a more feminine touch, this local fashion boutique features classic pieces such as soft slip dresses and even modern mandarin dresses in floral prints and with the all-important side pockets.
Shop here.
The Spanish fashion chain has a host of chic and sexy pieces that will have you at the top of the style stakes while keeping you comfortable during the festivities. Pick stylish mini dresses with or without a plunging neckline, and topped with pockets that just add to the fun.
Shop here.
MANGO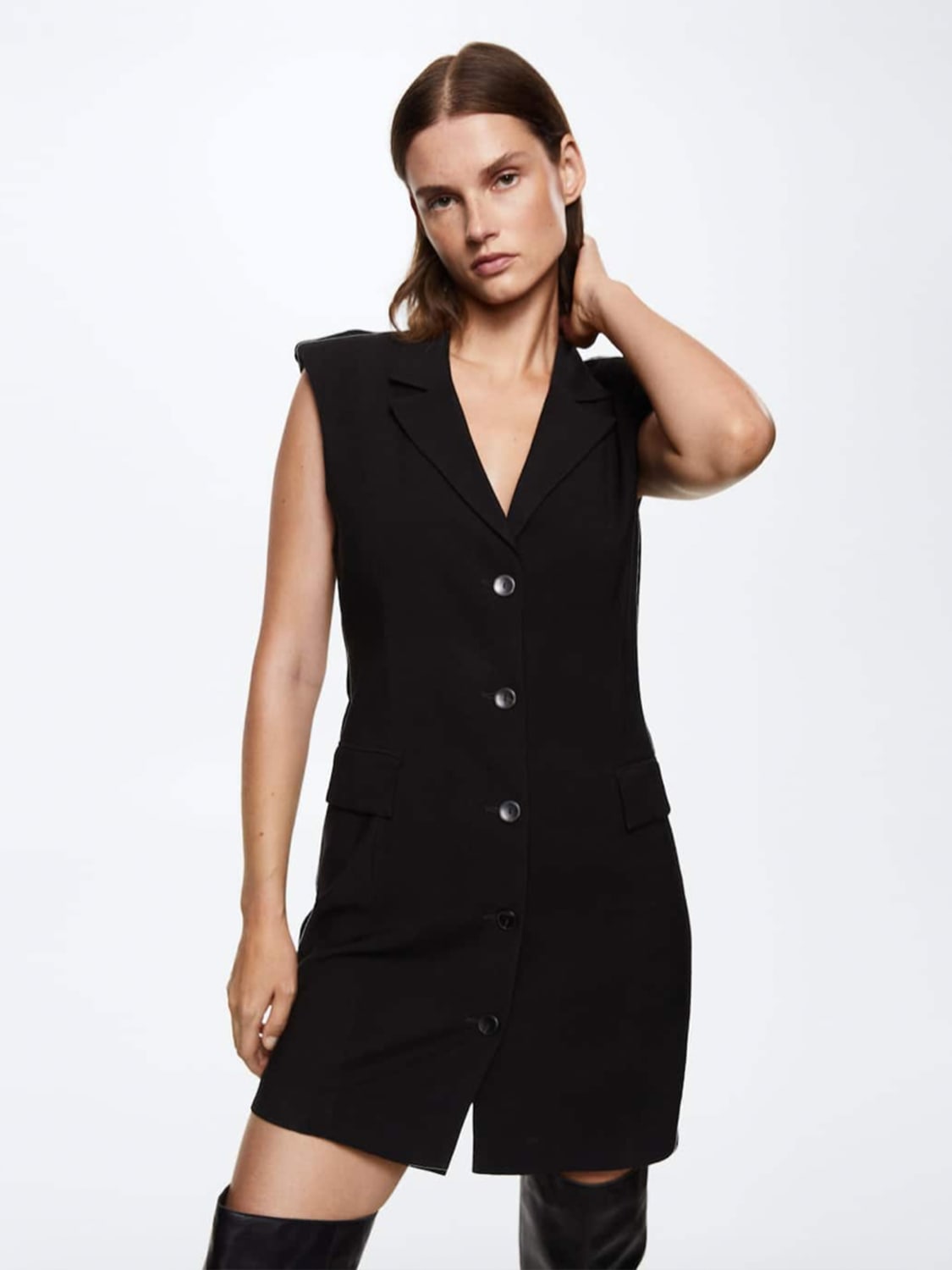 Another popular fashion chain that offers functional, trendy pieces that will have you looking like the life of the party, and a comfortable one at that. Go edgy with a bold shift with strong shoulders or playful with a cotton mini that features details at the back.
Shop here.
BONUS: TOP IT OFF WITH ACCESSORIES
Functional is far from boring. Just because you've opted for a practical dress for the festivities doesn't mean you have to downplay your entire look. Instead, top your look with accessories that enhance your style and bring out your personality. Pull your look together with these nifty style tricks:
Pick a statement necklace that is eye-catching and adds interest to your classic shift without overwhelming your entire look.

Layer a few slim necklaces to create more interest around your neckline if your dress doesn't have too many details at the top.

If you prefer the minimalist look, a dress in a vibrant colour and classic cut will look great with chunky earrings such as thick hoops or a bold ring or bangle.

If your dress has details, opt for delicate jewellery to add a touch of luxury to your look.

If your dress has a ton of details such as busy prints or folds, keep it simple with elegant studs.