Which popular female K-drama character do you think you are? Itaewon Class, Hospital Playlist, Sky Castle and more
Female lead characters such as Woo Young-woo of Extraordinary Attorney Woo, Chae Song-Hwa of Hospital Playlist, Yoon Se-ri of Crash Landing On You, and other K-drama series, may really be about you.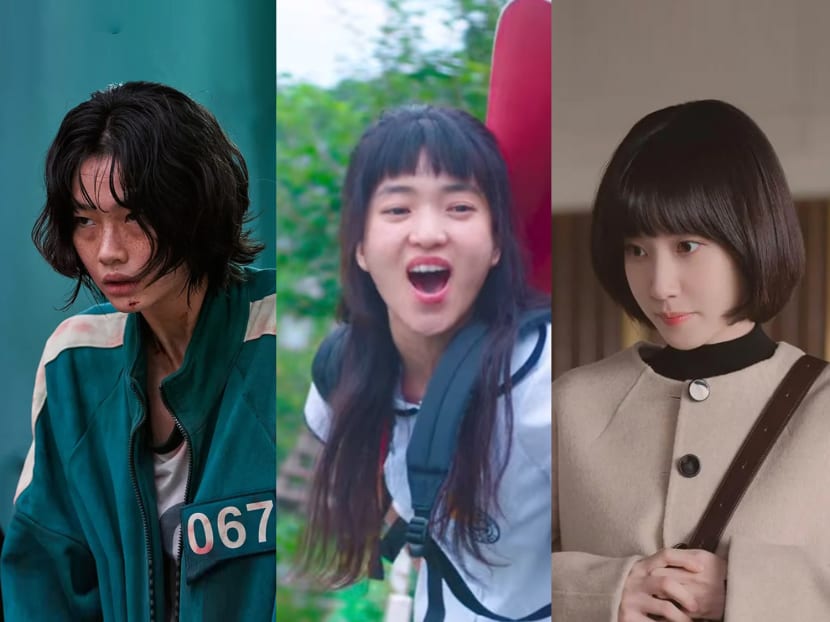 If art reflects life, then K-dramas surely reflect our lives even more closely. From quiet to spunky, adorable to fierce, there's bound to be a female lead from one of these popular K-dramas to match your soul. Take a vibe check here to find your spirit character.

WOO YOUNG-WOO FROM EXTRAORDINARY ATTORNEY WOO
Those who relate to Woo Young-woo are the ones who struggle with revolving doors. Admit it, most of us get a little anxious trying to catch the timing of the exit, so it's likely you might find yourself to be somewhat similar to the main lead of Extraordinary Attorney Woo.
But you're really only a Woo Young-woo if you love a specific food item as much as she loves her kimbap, and if you love an animal as much as she loves whales.
JO YI-SEO FROM ITAEWON CLASS
For those who see themselves as the savage teen in Itaewon Class, you'd first have to be candid about expressing your thoughts and feelings. "It may be brutal, but it's the truth" mentality has never been more pronounced than in this Gen Z character.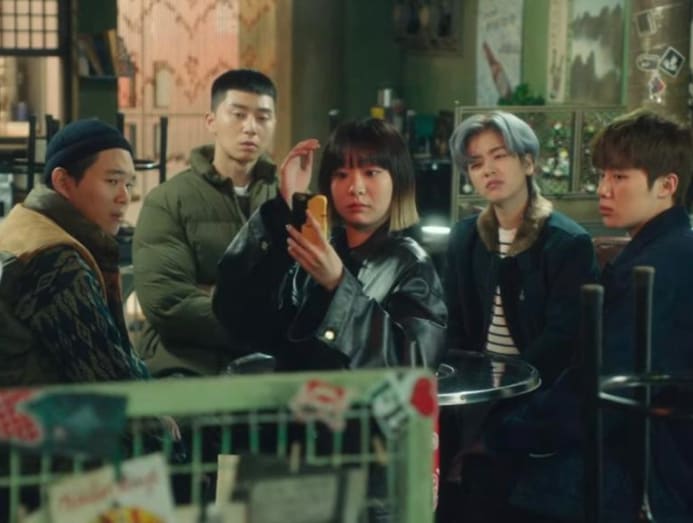 Plus, you've got to know how to work the camera and get the likes on social media. After all, that's how Jo Yi-seo started her career and morphed into one of the most capable OLs (office ladies) we've seen in K-dramaland.
YOON SE-RI FROM CRASH LANDING ON YOU
You could say Yoon Se-ri from Crash Landing on You is the upgraded Jo Yi-seo when it comes to marketing and getting the likes.
Throwback to the first episode of the hit series when Yoon made use of her own dating scandal to promote her earrings – now that's queen attitude. After all, if you can't escape the situation, then you should make use of it.
You may also easily relate to this one: The need for scented candles. We get it – being  somewhere unfamiliar calls for a comforting scent, and that's what scented candles are for. Tearing over scented candles? Valid.
KANG SAE-BYEOK FROM SQUID GAME
Stoic and expressionless, Kang Sae-byeok from Squid Game is as unfazed as can be. She's all about minding her own business and letting her actions do the talking.
So if you're anything like Kang in this aspect, just know that your unbothered personality will, at the very least, make you look chic in a tracksuit.
CHAE SONG-HWA FROM HOSPITAL PLAYLIST
Hospital Playlist's Chae Song-hwa sings … confidently. While she's certainly not a good singer and is often teased by her squad for going off-key, she's not shy about letting her voice be heard.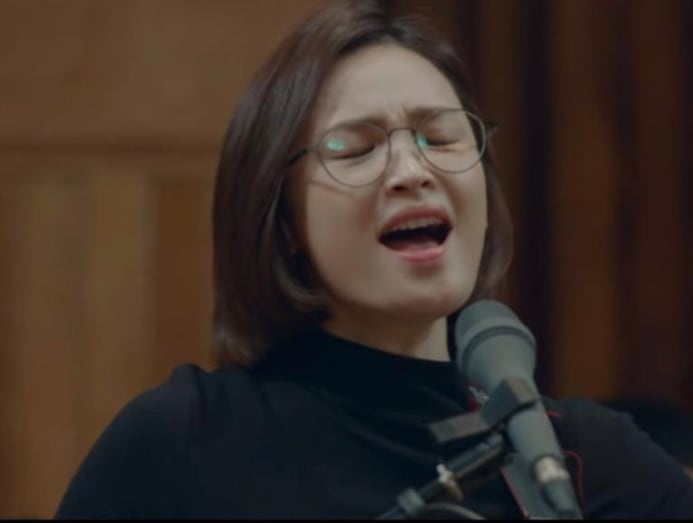 But besides being unapologetically herself (which we totally love), she makes everyone feel safe around her. Overall, she's a 10/10 on the wholesome scale.
If you find you're always able to be yourself and that people come to you for advice often, you might just be a Chae Song-hwa.
YEOM MI-JEONG FROM MY LIBERATION NOTES
She's a unique one. Yeom Mi-jeong from My Liberation Notes isn't your usual outspoken main lead. She's an overthinker and an introvert through and through. You might be able to find similarities and comfort in the way she keeps to herself and ponders about life.
And although she's different, that doesn't make her any less worthy. So to the Yeom Mi-jeongs out there, know that you're enough, just as you are.
KANG YE-SEO FROM SKY CASTLE
Kang Ye-seo from SKY Castle is lethal. She looks like a cinnamon roll with her unassumingly innocent appearance, but with that attitude, you never know when she's going to ambush you.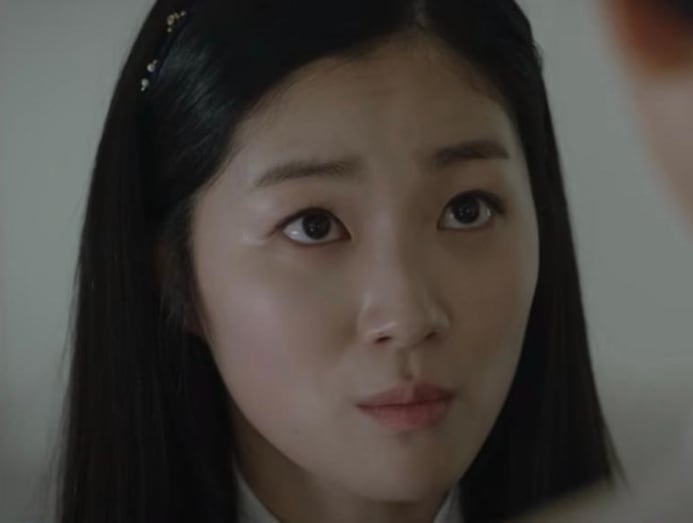 Take a look in the mirror – if you look innocent but carry an attitude, Kang Ye-seo might just be your spirit K-drama character.
HONG CHA-YOUNG FROM VINCENZO
She's erratic, she's fun, and she knows how to get what she wants (by annoying you). Vincenzo's Hong Cha-young is perfectly described as a professional lunatic – she's a career woman who isn't a stickler for the rules, and there's nothing wrong with that.
Take a step back and check: You may have the same working style as Hong, which in time may launch you into a successful career like hers.
NA HEE-DO FROM TWENTY-FIVE TWENTY-ONE
Na Hee-do from Twenty-Five Twenty-One is one extraordinary character. She's a happy pill – proven by her random bursts of shouting – and is always undaunted when it comes to chasing her dreams.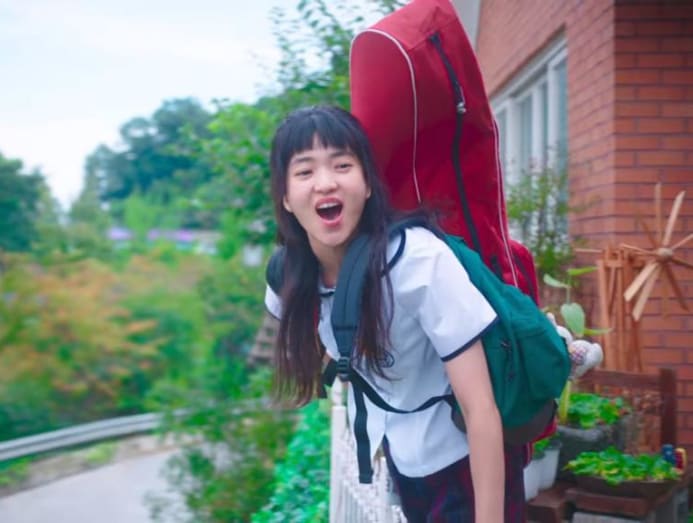 But you know the saying: the saddest people smile the brightest. Na harbours a deep loneliness despite her enthusiastic nature. So if you see yourself in her, know that it's okay to experience the ups and downs in life.
CNA Women is a section on CNA Lifestyle that seeks to inform, empower and inspire the modern woman. If you have women-related news, issues and ideas to share with us, email CNAWomen [at] mediacorp.com.sg.