Hong Kong actor Simon Yam's leggy 18-year-old daughter breaks into modelling
Her supermodel mother Qi Qi shared campaign photos of the "up and coming model in Hong Kong".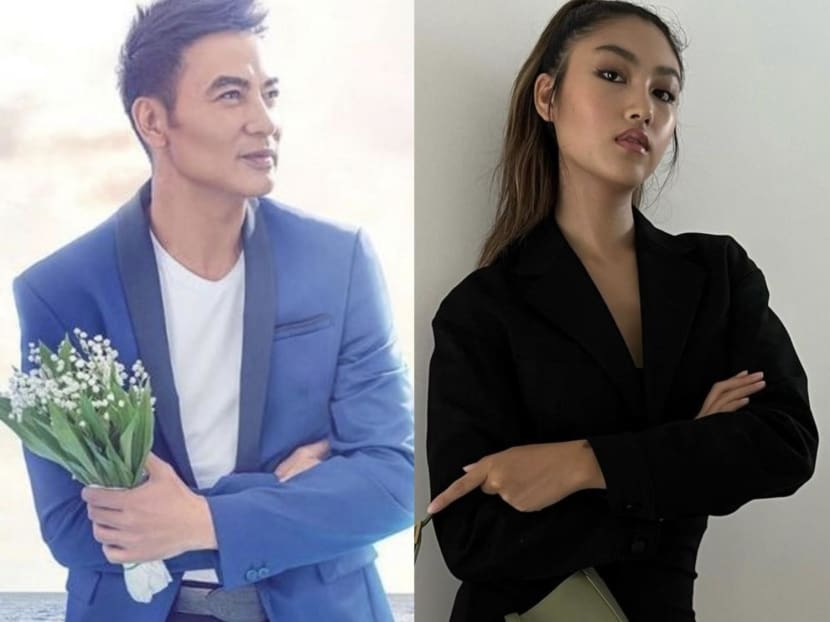 Simon Yam's model wife Qi Qi said it first. Last month, the 54-year-old took to Weibo to share campaign photos of her daughter Ella. The 18-year-old took a series of photos to mark the 25th anniversary of Hong Kong's handover to China. "Up and coming model in Hong Kong" was how Qi Qi captioned the photo series.
Dubbed the "second-gen star with the most potential" by SCMP and crowned the "Most Beautiful Celebrity Pedigree" by Hong Kong netizens, Ella has been appearing on the covers of fashion magazines in Hong Kong since she was 15.  
Ella, who stands at 180cm, walked her first runway in Shanghai last year and is regularly togged out in Dior, Miu Miu, Saint Laurent and Ralph Lauren.
The rising star counts supermodels Kaia Gerber, Gigi Hadid and Bella Hadid as role models.
Her famous father was alleged to oppose of her entering showbiz, at least until now. He told reporters that Ella has no interest in acting but enjoys modelling like her supermodel mother.
"I think she's doing well," he said.
The father and daughter share a strong bond. For Yam's birthday this year, Ella shared photos on Instagram, with the caption, "happy birthday to my best friend, you inspire me more and more every day. I love you dad."
Yam is said to own over 30 properties in Hong Kong and around the world, according to 8 Days. The actor told Sunday More that he would eventually leave all his assets to Ella.