The hottest Asian celebrity fashion icons of 2021: Jung Ho-yeon, Blackpink, Xiao Zhan, BTS
Squid Game's irrepressible Jung Ho-yeon, China's most popular star Xiao Zhan and Singapore's very own Aisyah Aziz made the list.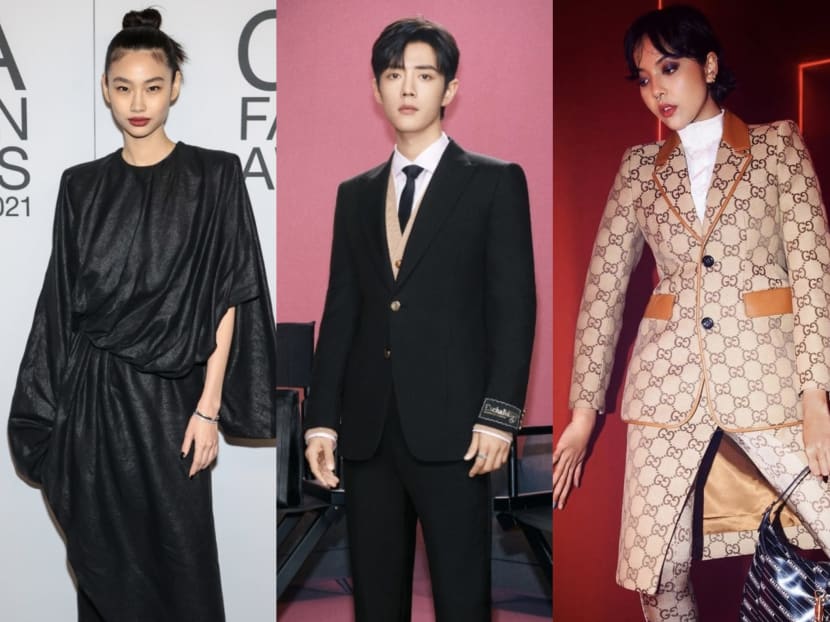 Style is but a fleeting moment. Thankfully we have the paparazzi (or Instagram) to capture the best moments of 2021.
From Squid Game's irrepressible Jung Ho-yeon to China's most popular star Xiao Zhan to Singapore's very own Aisyah Aziz, not to mention the hugely popular BTS and Blackpink, CNA Lifestyle rounds up Asia's cool set.
Are your favourites on the list? Scroll on to find out.
JUNG HO-YEON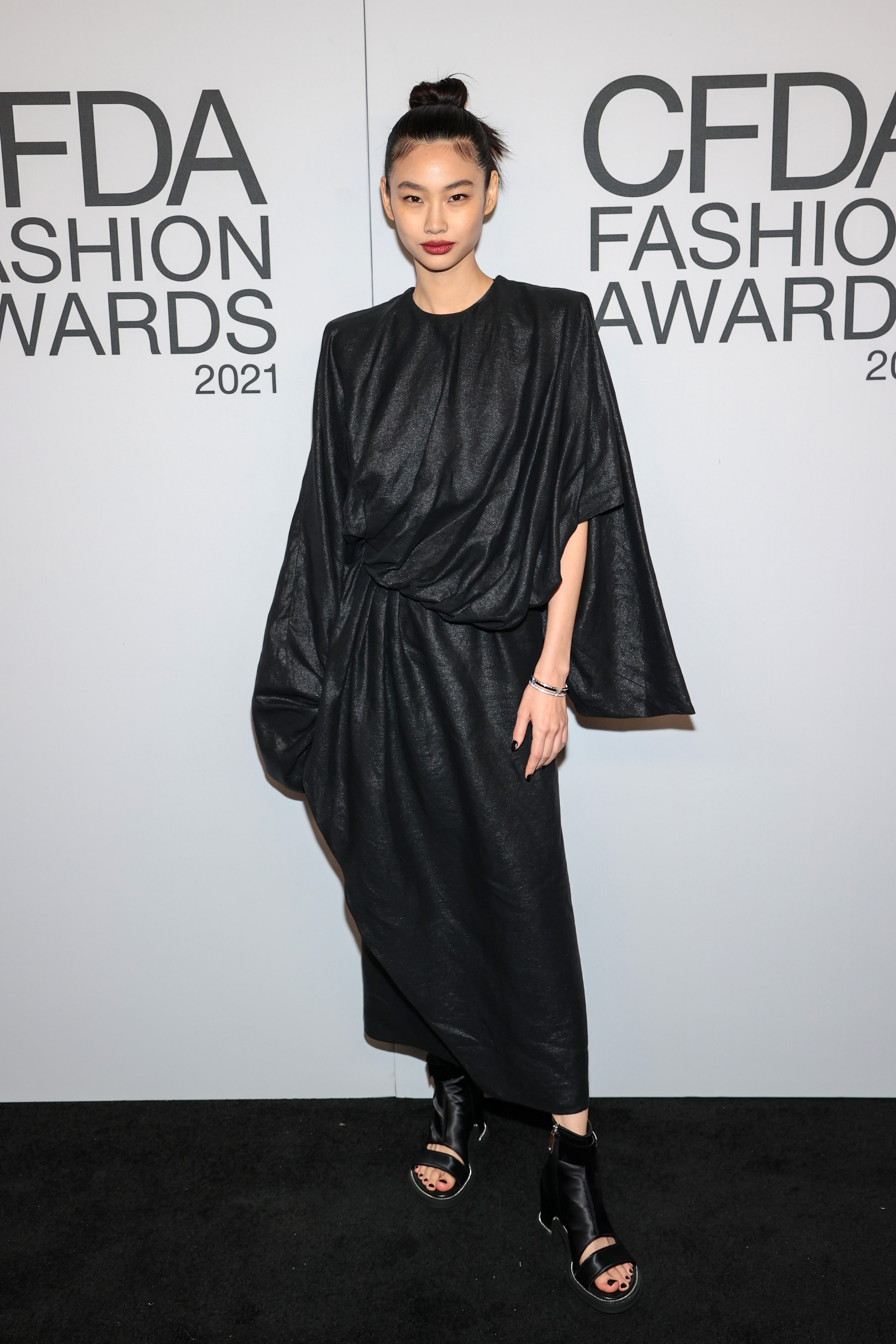 From Squid Game player 067 to Louis Vuitton's unofficial player 001 of the year. The 27-year-old actress-model exchanged her blood-stained green tracksuit for shiny monogrammed ensembles dreamt up by fashion great Nicolas Ghesquiere, who's known for dressing up the likes of Alicia Vikander, Nicole Kidman and Emma Stone, after being named the global ambassador of French luxury label in October.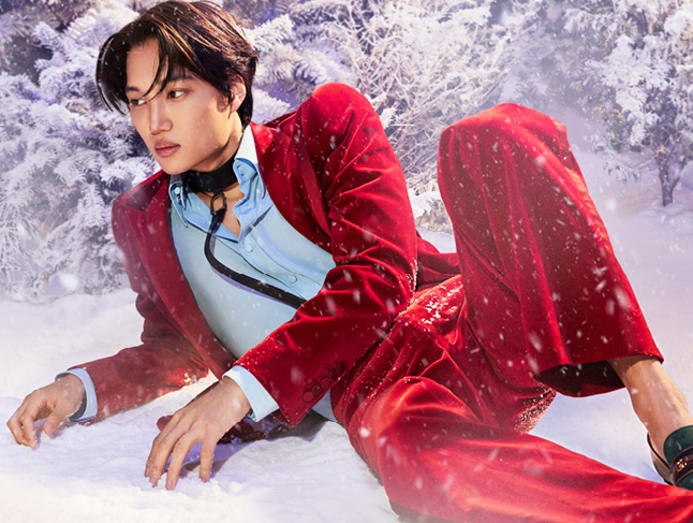 Star of new Netflix series New World, Kai, who made the cut for GQ UK's 50 Best Dressed Men of 2020, is known for pushing fashion frontiers with his ever-changing hair colours and cutting-edge style.
The member of K-pop boy band EXO went down in fashion history as the first Korean male ambassador for Gucci. The Italian marque even launched a capsule collection, Kai x Gucci, inspired by the singer earlier this year. The star recently starred in a special Aria campaign for the brand. And if you're wondering how he gets his flawless complexion, well, Kai is the first male muse for Bobbi Brown.
BLACKPINK
It's fashion, darling. And the fashion set has its sights set on Blackpink: Lisa fronts Celine, Chanel snapped up Jennie, Rose is associated with Saint Laurent while Jisoo is linked to Dior. No prizes for guessing which is the best-dressed K-pop girl group.
The 27-year-old China-based singer-host has style running through his veins. A friend of top luxury houses such as Cartier, Fendi and Armani, Wang is also creative director of Team Wang Design, a streetwear label he founded.
Everything in his collection comes in his favourite colour: Black. But Wang doesn't limit his fashion outings to just Team Wang merchandise. The ex-fencer doesn't shy away from colours. Wang stole the show in a fiery red suit at GQ China's Men Of The Year event in November.   
SAMMI CHENG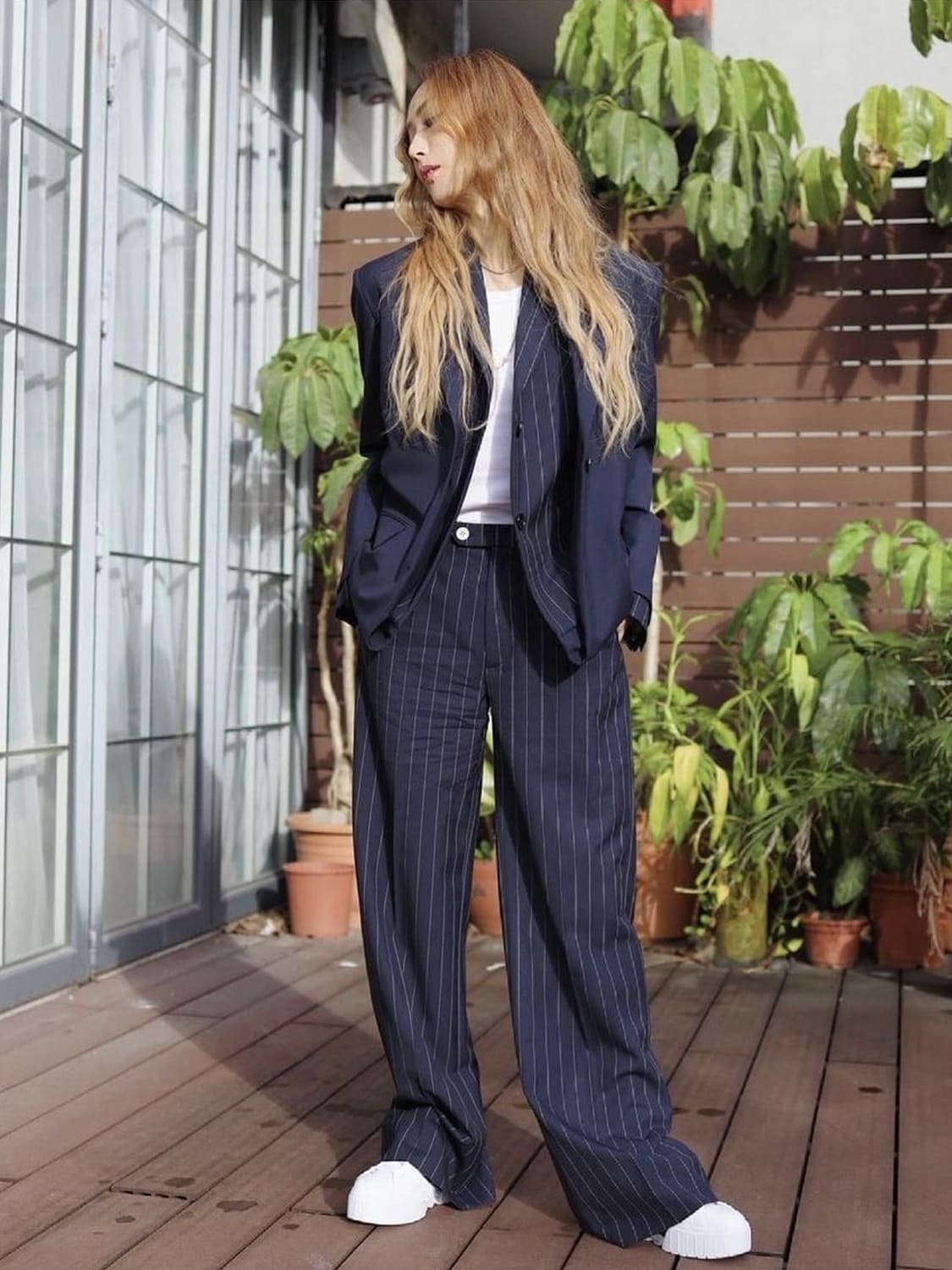 2021 was a big year for Cheng. She released a new music album, played ambassador to Lancome and even found time to cameo in a yet-to-be-released movie directed by Hong Kong actor-director Stephen Fung.
Besides staying abreast of the star's career, her 836,000 followers on Instagram are regularly updated on the latest in the curious and wonderful world of fashion. Luxury and sports labels alike shower the 49-year-old singer with fresh kicks, new must-have bags and clothes, sometimes even ahead of drops at the stores.
So, if you must know what's the latest fashion trend, head on over to Cheng's Instagram (@sammi_chengsauman) to stay up to the minute.
Korea's best-dressed OG celeb, G-Dragon is a firm favourite with top fashion houses like Givenchy, Balmain and of course, Chanel – the singer has been an ambassador of the French fashion house since 2017.
The 33-year-old who owns fashion label PEACEMINUSONE, has been creating style ripples with a slew of sold-out sneaker collaborations with Nike.
The Air Force 1 Para-Noise and Para-Noise 2.0 kicks got snapped up faster than you can say 'go'. The recent follow-up PEACEMINUSONE x Nike Kwondo 1 shoe that launched on Dec 3 expectedly sold out in a blink of an eye.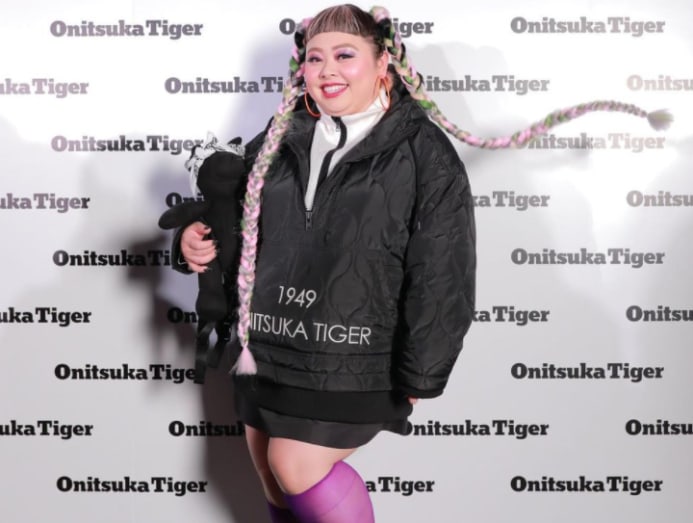 Known as the Japanese Beyonce, the 34-year-old shot to fame after impersonating the queen of pop. The curvy comedian may not be your conventional Japanese celebrity but instead of trying to fit into stereotypes, Watanabe actively champions body positivity, taking pains in dressing to the nines for every on-screen appearance.
She started Punyus, a women's fashion label that stocks sizes from a Japanese S to 6XL. Watanabe didn't just want to cater to the plus-sized as she said that would be "discriminatory". The face of Kate Spade, Watanabe is a self-confessed fashion addict who has a taste for Gucci, Chanel and Louis Vuitton. She told Vogue that she is glad that most high-end brands don't make things in plus-size. "If I were skinnier, I'd be completely broke."
XIAO ZHAN
One of China's shiniest stars, the singer-actor is arguably one of the most sought-after celebrities. His 29.6 million followers on Weibo love him, but not nearly as much as the luxury labels.
The 30-year-old is credited for sparking major shopping sprees with fans coveting everything the star endorses. The Untamed actor signed with Tod's as brand ambassador in May causing sales to rocket and items endorsed by the star to sell out almost immediately after news of his endorsement broke. The same happened when he signed with Swiss watchmaker Zenith in July and Gucci in October.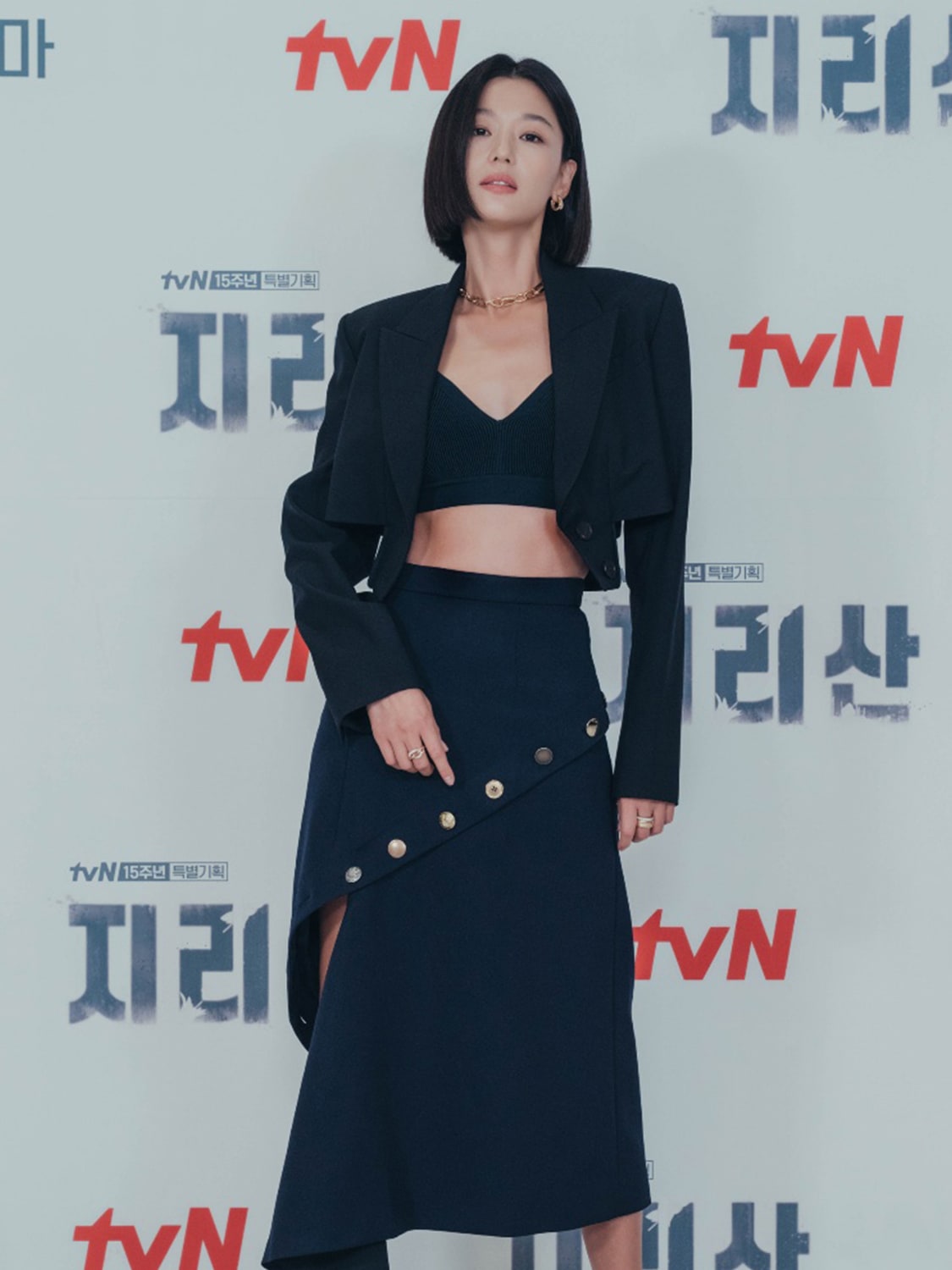 Since the hit K-drama series My Love From The Star, in which Jun played Cheon Song-yi, an A-list actress with the chicest wardrobe known to mankind, the 40-year-old has been acclaimed as one of South Korea's most stylish actress. Jun was handpicked by British luxury label Alexander McQueen as its first Korean ambassador earlier this year.
SIMU LIU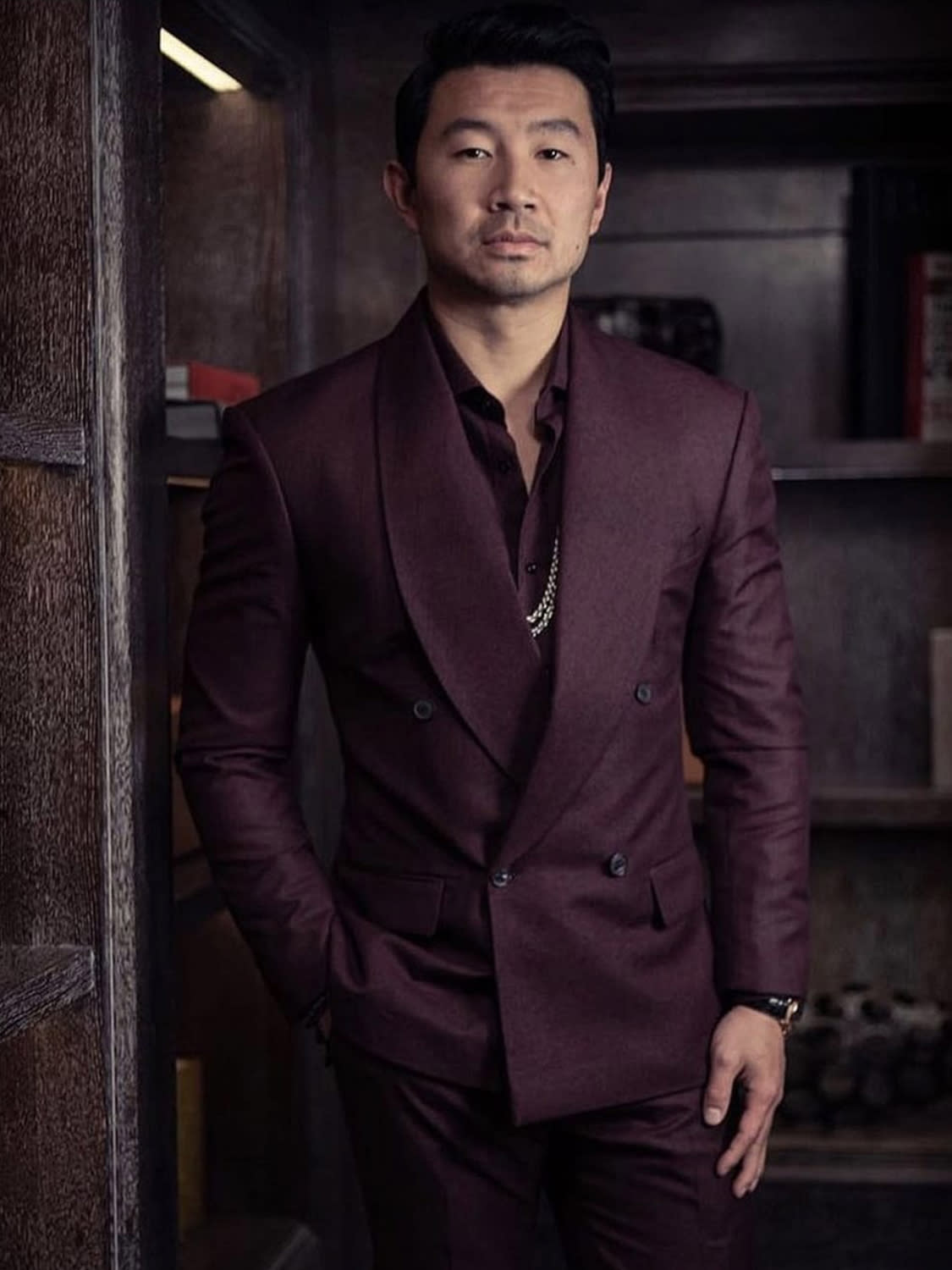 In case you haven't already noticed, the Shang-Chi star is ripped. With a body like his, it's hard to go wrong when it comes to getting dressed. The Canadian Chinese actor is known to stick to handsome fashion classics like fitted suits, snug tees and casual sweats, that are all better to show off his six-feet-tall physique.
A red-carpet favourite, the gorgeous Chinese star recently made headlines for turning heads once again for her impeccable style at Elle China's annual event. The 29-year-old showed up in an Haute Couture gown by China's foremost fashion designer Guo Pei.
The heavily embellished dress was so heavy and restrictive that it required a few assistants to help the You Are My Glory star walk down the red carpet. The star was heard apologising to the media for moving slowly.
While waiting for the star to slowly make her way to the photo wall, the media noticed two nearby ushers gazing intently at the star, smiling to themselves and clocking their heads as Dilraba inched by. The video clip of the star-struck ushers subsequently went viral.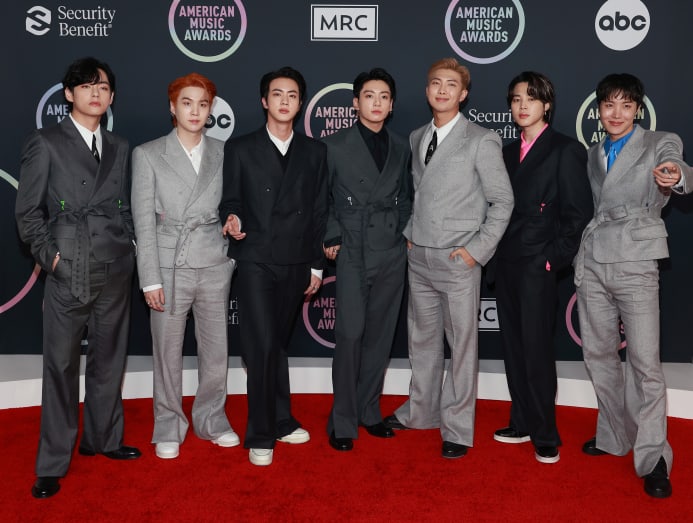 The seven-piece K-pop boy band is undoubtedly the most watched celebrity set in the world. They took a little over three hours to amass one million followers on popular social media platform TikTok. What they do, say and wear clearly matters.
The boy band's versatile style caught the eye of the late designer extraordinaire Virgil Abloh, who snagged them as brand ambassadors for Louis Vuitton to showcase Abloh's unique brand of elevated streetstyle.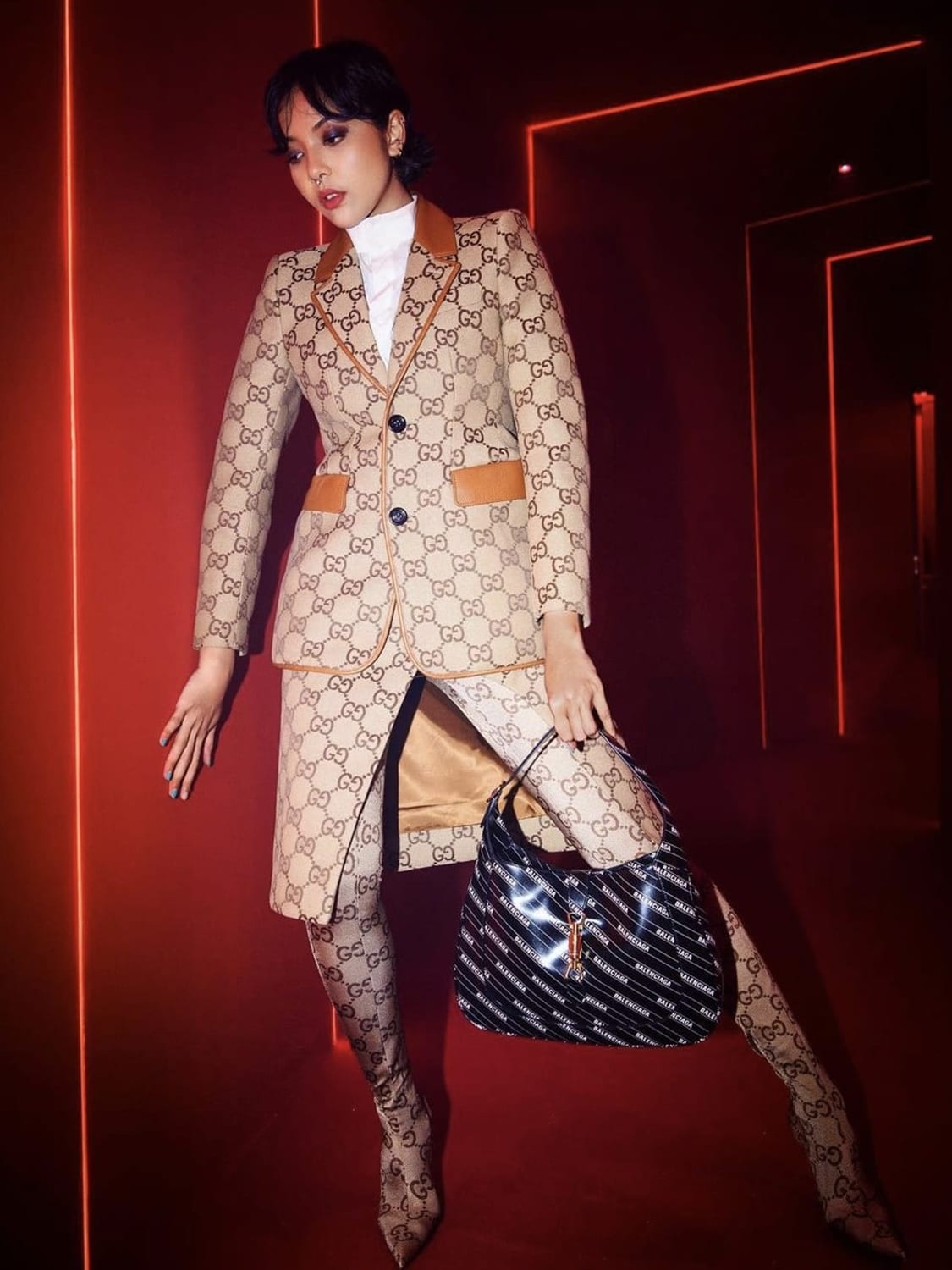 Known for her velvety pipes, singer-songwriter Aisyah is also hailed as a fashion icon in her own right. Associated with labels like Valentino, Gucci, Balenciaga, Loewe, Calvin Klein, Timberland and Onitsuka Tiger, just to name a few, the Sugar singer doesn't give two hoots about conventions and stereotypes, preferring to march to her own fashion beat. She has carved out a distinctive cool girl vibe.