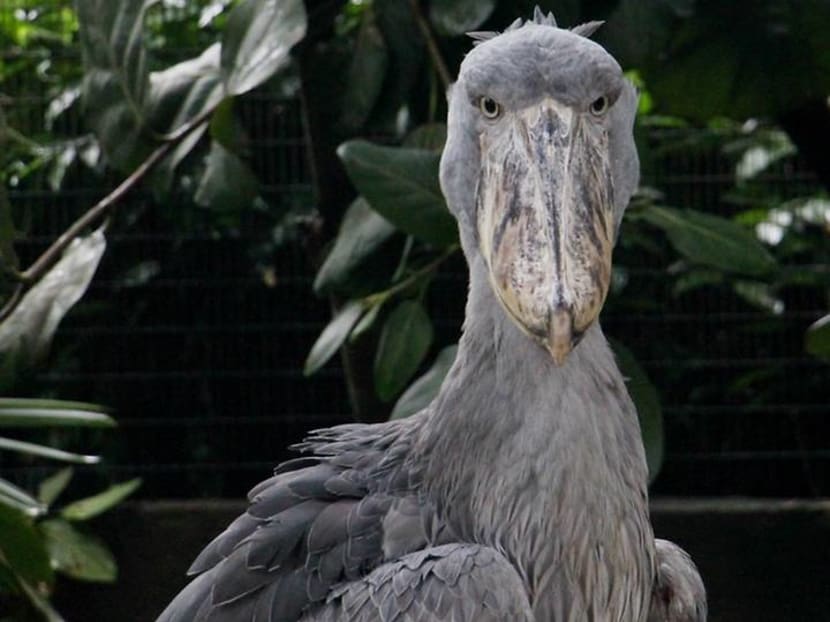 SINGAPORE: Good news for bird lovers in Singapore - the Jurong Bird Park has acquired a pair of rare Shoebill birds for the park's Wetlands exhibit.
The birds' arrival will make the Jurong Bird Park the only zoological institution in Southeast Asia where visitors will be able to view the species, Wildlife Reserves Singapore (WRS) - which runs the park - said in a press release on Thursday (Jul 12).
Flown over from Qatar in June, the 11-year-old male and 17-year-old female will join other critically endangered wetland birds in the park.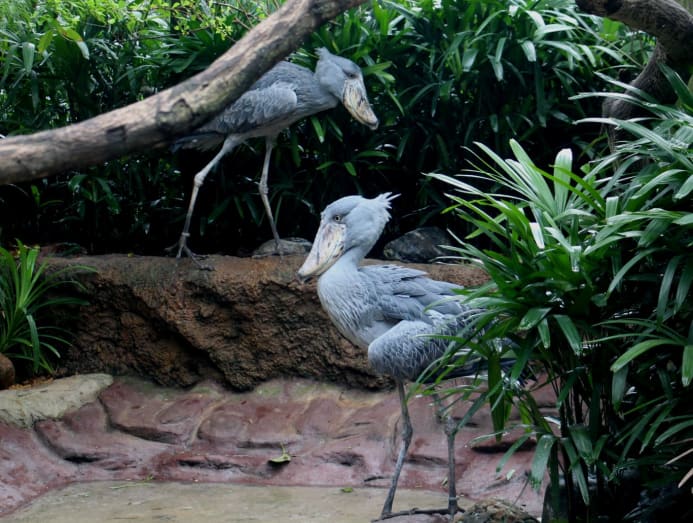 Native to tropical East Africa, the Shoebills, also known as Balaeniceps rex, are classified as Vulnerable on the International Union for the Conservation of Nature's Red List of Threatened Species. They face threats such as habitat loss and the illegal wildlife trade.
There are only 30 Shoebills under human care in the world, and an estimated 5,000 to 8,000 birds remaining in the wild, according to WRS.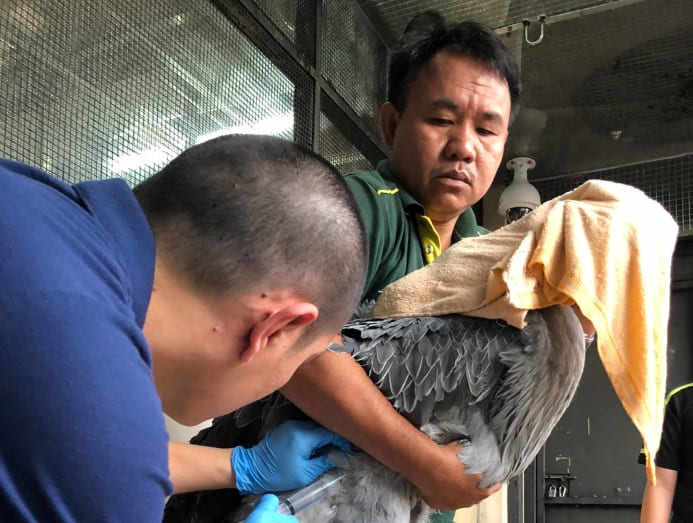 The birds - which can live for up to 35 years in the wild - are named for their large shoe-shaped bills, which are more than 20cm long and have a sharp hook at the end for killing prey.
Though their diet consists primarily of fish, Shoebills also consume amphibians, snakes, rodents and even baby crocodiles.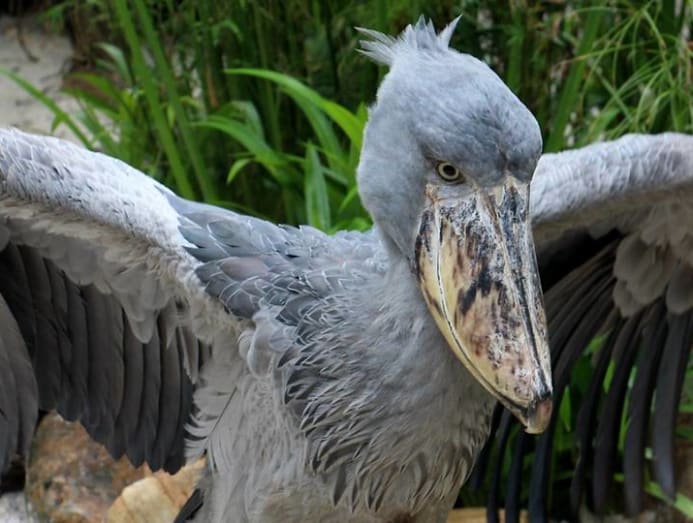 Jurong Bird Park first displayed Shoebills in 1995, and its last specimen died in 2015.
WRS said the park hopes to breed the pair although it is rare under human care.
"With only two recorded cases of successful breeding under human care reported, Jurong Bird Park hopes to breed the pair and help to better understand the biology of this amazing species," it said.