5 things Singaporeans want to know about sex – but are afraid to ask
Sex and relationship counsellor Erin Chen, founder of sexual wellness event Spark Fest Asia, tells CNA Lifestyle about our most frequently asked questions.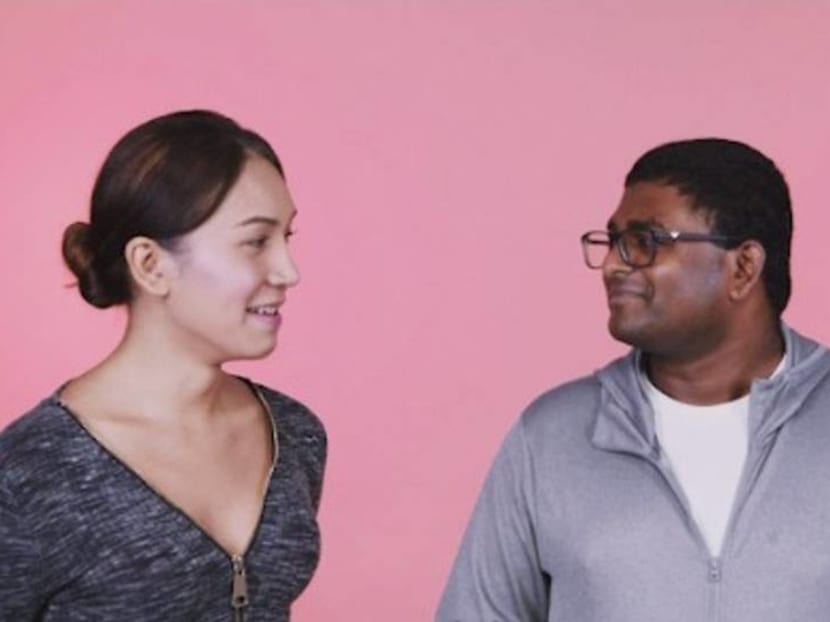 When it comes to sex, Singapore has a reputation of being rather meh about it. The country has one of the world's lowest fertility rates, and the occasional survey usually reveals how we're far from being Energizer Bunnies in bed.
It seems when it comes to all things related to doing the deed, Singaporeans just aren't so into it.
But what if it's just a case of being too shy to talk about such things?
In general, talking openly about sex remains largely taboo. This hesitation also exists because people are afraid of being judged – not just in Singapore but almost everywhere else in the world, said sex and relationship counsellor Erin Chen, the founder of Spark Fest Asia.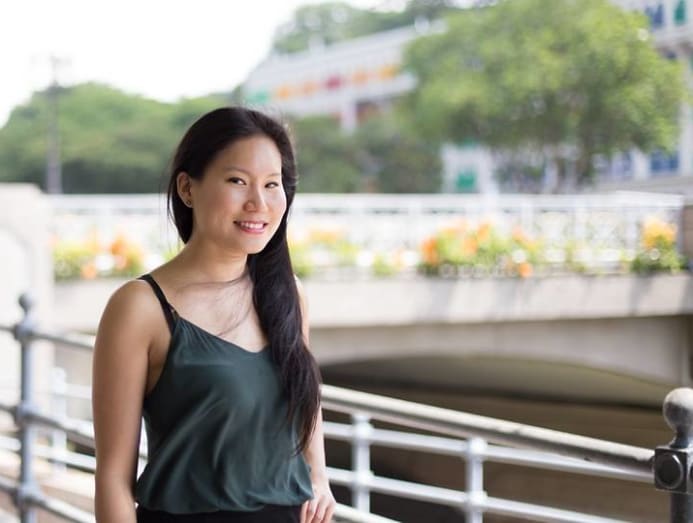 The second edition of this sexual wellness festival in Singapore will be held this weekend at The Hive Lavender, and will feature a marketplace, exhibitions, workshops and conversations related to sexual well-being, such as discussing the birds and the bees with your children, the mysteries of the female orgasm and even "kink".
The Taiwan-born Chen, who has worked in Singapore for a few years, shared that Singaporeans are slowly opening up to finding out more.
"For the most part, when people find out what I do, they open up. They do want to talk about things and have questions."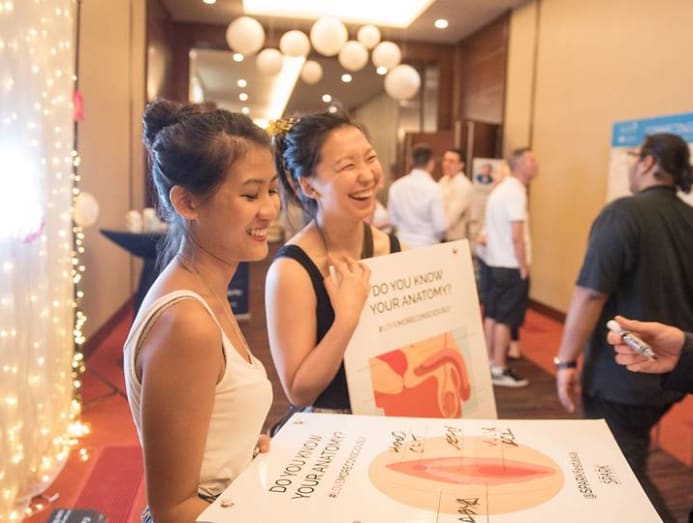 According to Chen, most people get their sex-related info from two extreme areas: Pornography or medical sources. "But there's nothing in the middle for everyday people."
So what kind of sex-related questions from everyday Singaporeans have Chen encountered? She shared the more common ones that have been posed – and her responses.
At the end of the day, however, she says that when it comes to sex, "people are the experts of their own body and sexuality".
Click away now if you don't need to know any of this.
1. HOW DO WE KEEP THE SPARK ALIVE AFTER BEING IN A RELATIONSHIP FOR A LONG TIME?
Chen: I always remind people that our bodies, preferences, life stages change – so when it comes to sex, it also changes. And it's almost a relief when people realise that.
For example, if you're a new mother with a toddler and new baby, and you're breastfeeding, and your husband is also working really hard – you're not going to have a lot of sex. But that's okay. Maybe there are other creative ways you can come up with to experience the intimacy you want. But it might not look the way it was when you first got married with no kids and fewer job responsibilities.
Maintaining this area in a relationship is a life skill. Studies have shown that older couples who are more satisfied with the sexual aspect of their relationship are those who tend to have a more flexible view of what sex is. They were able to adjust and incorporate other things than just intercourse.
2. SHE'S ALWAYS IN PAIN – WHAT'S WRONG?
Chen: It's a female condition called vaginismus (a condition that affects a woman's ability to engage in penetration). Questions about "painful sex" often come up with couples who want to have kids. It's something I've observed, along with my colleagues and peers, and is more common in conservative cultures.
A lot of women get advice like: "Just have a drink and loosen up." Which is a really, really bad piece of advice. Alcohol is not going to do anything!
The condition also impacts the relationship – the partner becomes scared because he doesn't want to hurt her but she's also feeling guilty because she doesn't want him to feel hurt.
I would encourage them to get support, because it's a pretty complex area. There are also psychological reasons behind it. So it usually takes more than just going to a sex therapist – it might also include seeing a physiotherapist. Or if they have a gynaecologist they feel comfortable with, the couple can start their conversation there.
3. I CAN'T GET TO FULL MAST. IS THIS NORMAL?
Chen: It's very normal. A lot of times, people think it just happens when you're old. But it's also because of factors like your stress levels, hormone levels, how balanced your life is, nutrition – sometimes you just can't.
But also, it can be a vicious cycle: It happens once and freaks men out. We're taught that all men have a high sex drive so they want it all the time. And when they can't, fear is created, and the fear adds to the stress, and stress makes it even more difficult. It's a self-reinforcing cycle.
It also affects their partners, who might think, "Does he not find me attractive anymore?" Or "Is he cheating on me?"
4. IS IT POSSIBLE FOR WOMEN TO ACHIEVE AN ORGASM WITH INTERCOURSE ON ITS OWN?
Chen: It's a question I get from a lot from women. For some reason, that's kind of the ideal that has formed in our minds. But research shows that 80 per cent of women need external stimulation – not just intercourse.
5. I'M REALLY CURIOUS ABOUT KINK. WHERE DO I START?
Chen: First of all, if you became interested because of Fifty Shades Of Gray – that's not a good reference! It's quite a broad area – and the analogy I would use is trying out Asian food. Do you like more spicy? Is there any particular ingredient you like or don't? Think about what you already know you like, and it's not just about sex.
The second point is that there are a lot of safety measures that go into it. There's a big emphasis on communication between partners – and it's more than just having a safe word. If you want to try it, I really recommend going to a workshop so someone can walk you through the safety aspects.