Meet the Chetti Melaka, or Peranakan Indians, striving to save their vanishing culture
There are around 200 of them in Singapore. There could be a few thousand more, but so little is known of the community that many don't know their roots. And their numbers are not all that's rare about them.
SINGAPORE: In the home of this Hindu family, there is a Catholic altar as well as a Buddhist altar. Here, there is a place for different gods and religions because that is the philosophy this family has known for generations.
Mr Rishnaiswaren Pillay recalled how his paternal grandmother used to bring him and his brother to Malay shrines, called a keramat, to pray and give offerings.
"My grandma always told us that all religions are one and that we're all humans after all. When we cut our hands, we have the same (coloured) blood," said the 30-year-old business analyst.
"We don't let go of the Hindu practices. It's just that … we have add-ons."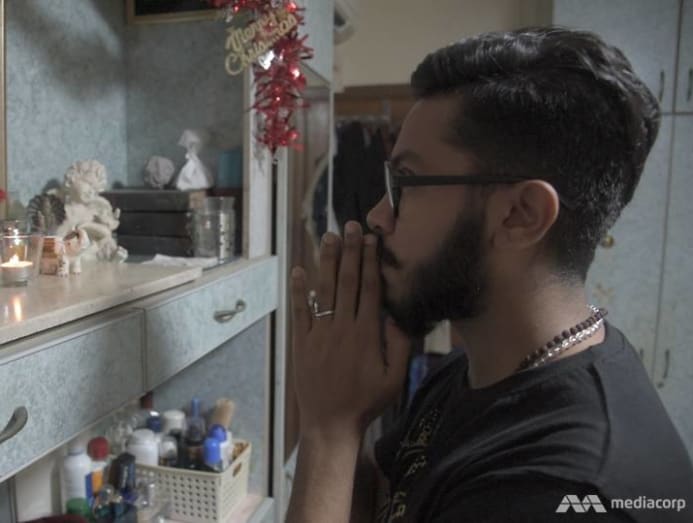 Acceptance is a word he uses, as does 71-year-old Ponnosamy Kalastree, who is from the same community and also goes to different places of worship because "all religions preach good things".
The ability to accept not only different religions but also cultures is "in our DNA", said Mr Ponnosamy. And that is the DNA of the Chetti (or Chitty) Melaka community – the Peranakan Indians.
"I always used to say, 'Chetti is three in one,'" he said. "Basically we're Indians, but we've embraced the Malay and Chinese culture."
The community stretches back centuries. But its age-old culture has been eroded and is at risk of vanishing.
There are now around 200 Chetties recorded in Singapore, and it was only in the last decade or so that concerted attempts have been made to preserve their practices, from their language, food and dressing to their way of thinking.
They may be little known, but the likes of Mr Pillay and Mr Ponnosamy see reasons to hope.
CHETTI-STYLE QING MING
The Chetti Melaka are the oldest Peranakans in this region, descendants of South Indians who first settled in Melaka during the reign of the Melaka Sultanate (15th to 16th centuries) and married women of Malay and Chinese descent.
The word 'Chetti' means merchant, and these pioneering traders adopted many of the local Malay and Chinese cultural influences over the years.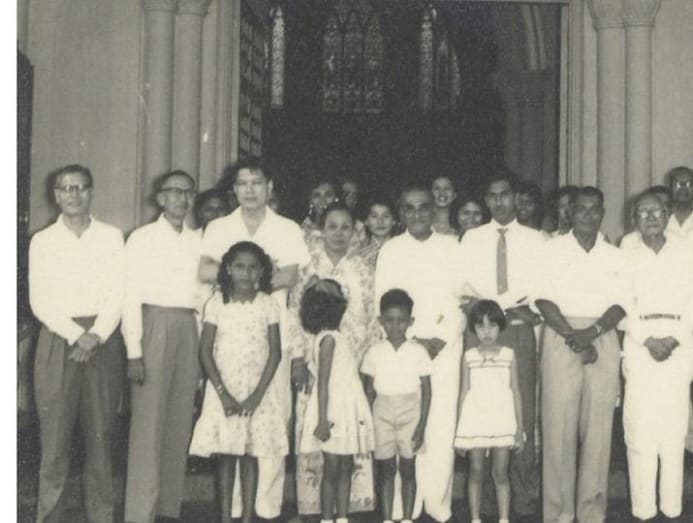 As Mr Ponnosamy often tells his wife Dora, a Chinese Singaporean, she is "quite lucky to marry an Indian like me because I'm well-versed in the Chinese culture".
One of the most important Chetti customs, for example, comes from the Qing Ming Festival, a Chinese tradition also known as the tomb-sweeping festival.
Unlike the usual Indian practice of cremation, the Chetti followed the Chinese custom of burial in the past.
And when the time came to pay respects to their ancestors, they too would visit the graves, clear the weeds and make offerings.
"You'd put the various types of food, cakes and all that … put the flowers round the whole grave, then you'd light the joss stick," described Mr Ponnosamy, who is the president of the Peranakan Indian (Chitty Melaka) Association Singapore.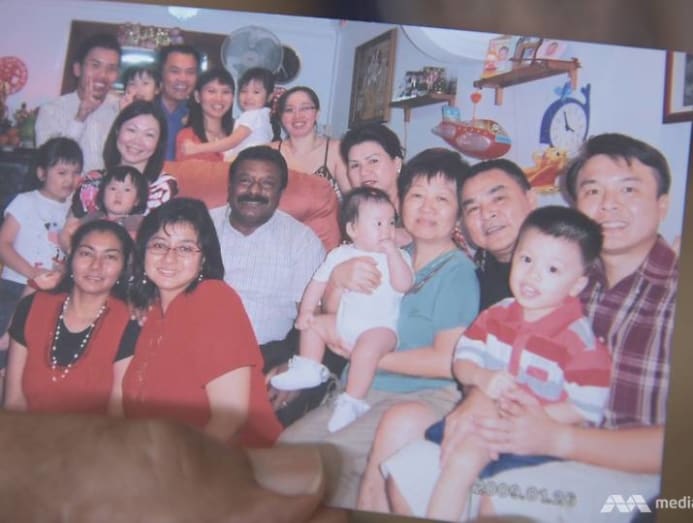 This is followed by a mixed ritual called Bhogi Parachu, ancestral prayers incorporating Indian and Chinese elements.
At home, the Chetti would fill banana leaves with their ancestors' favourite foods – as Indians would do – while lighting red candles according to Chinese prayer customs. It is a reunion day of sorts for Chetti families, "when everyone comes together".
"Parachu was a big part of my life when I was young," said Mr Pillay. "Because it was a day, apart from Chinese New Year and Deepavali, when we had crowds coming into our houses."
But these days, especially since his grandmother is dead, it is too great an effort for his family to cook all their ancestors' favourite dishes, so Parachu is now a small affair for him.
Mr Ponnosamy has also seen a gradual loss of this tradition as more Chetties convert to other religions. He has relatives, for example, who do not want to eat the food offered because they are Christian, he said.
"They're confused between culture and religion," he added. "They don't realise that this isn't Hinduism."
DISTANCE MAKES A DIFFERENCE
One person who is able to reconcile his religious beliefs and his culture is Bible teacher Devastry Parasurama Bok, known simply as David Bok. He was born a Hindu, but becoming a Christian did not detract from his Chetti identity.
The 70-year-old permanent resident thinks, however, that the Chetti in Singapore have it tough because of that distance from Melaka, the heart of the Straits Indian culture.
One of the festivals – the most important one in the Chetti culture there – that is still going strong is the Datuk Chachar festival every May, a 12-day event dedicated to the Hindu goddess Mariamman.
She was given the name Datuk Chachar because she is known to cure ailments like chicken pox (chachar in Malay). Families used to return for the festival, but hardly so nowadays, as polytechnic student Sathyavani Balan Krishnan discovered.
When the 23-year-old recently visited her maternal grandmother's birthplace to understand her roots, she learnt that the community in the Chetti village get to see their relatives only for a day now, if at all.
And since her grandmother died when she was eight years old, "it just felt very weird that there was this whole other tradition and culture going on that we had no idea about", she admitted.
The thing is, a lot of them looked like my relatives. The features were all so similar, so it was a bit eerie.
Indian Heritage Centre curator Nalina Gopal agreed that youngsters like Ms Sathyavani have become distanced from their roots. "Where family history hasn't been preserved, there might be a loss also in terms of their own Chetti Melaka antecedents," she added.
One of the differences between Singapore and Malaysia is language, and that is another reason for the loss of the culture, as the Chetti traditionally speak a Malay patois infused with Tamil and Mandarin. It is called Chetti creole.
"So if one generation passes, that disappears too," said Mr Bok.
Mr Pillay used to speak it a bit with his grandmother. He called her nenek, as the Malays would. Mr Ponnosamy's daughter Sheila did likewise, growing up not realising "there were other terms that the Indians call their grandparents".
In creole, grandfather would be topeh, according to Mr Sithambaram Muragason Pillay. "The 'to' is from Malay, the 'peh' is from Chinese … so they mixed it," he said.
His son, who grew up speaking Malay, is now hoping to relearn Chetti creole.
OF DRESS AND FOOD
The westernisation of Singapore has not helped, including in terms of dress, said Mr Ponnosamy.
Traditional Chetti outfits reflected the styles of the Javanese, Bugis, Acehnese, Batak and Tamil. But generally, the men would wear the Malay sarong and batik shirts.
Meanwhile, the women would wear the sarong kebaya just as the Peranakan Chinese would, but incorporating Indian elements such as a thali, the gold chain worn by married women, and the pottu (dot on the forehead).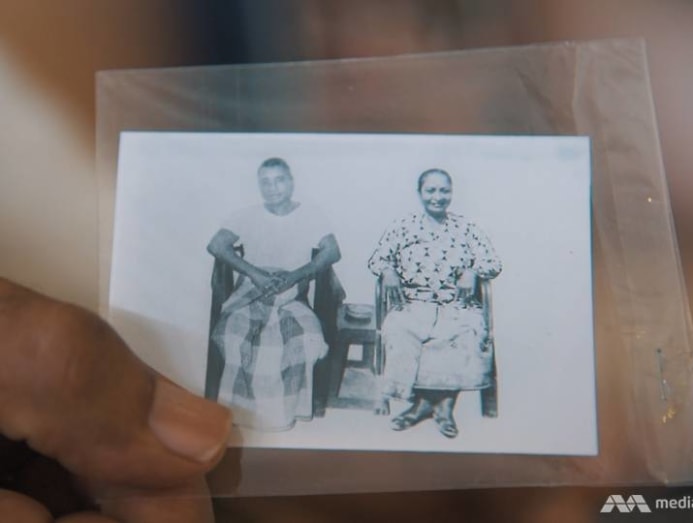 These days, dressing up the traditional way would be possible only on "grand occasions", said the younger Mr Pillay, which he sees as one of the reasons it is difficult to "prove to (others) that we're proud to be Chetti".
"If you happen to (enter a temple in a kebaya), there'd be societal pressure from other Indians in the temple who'd say, 'Why don't you use a sari?'"
When it comes to food, Chetti cuisine is a blend of Indian, Malay and Peranakan Chinese styles. But as both Mr Pillay and Mr Ponnosamy attest, their daily choices veer towards the Malay and Chinese options.
Mr Ponnosamy said: "If you ask me to go to Banana Leaf (restaurants) every now and then, I can't eat. Because it's too Indian. We have to have our mixed type of food."
Sambal goreng rather than typical Indian curry, added his 47-year-old daughter. And definitely the kueh-kueh. She said:
When I grew older … I realised the Indians in India had a different palate for desserts. They have the laddu and other types of sweets, so it's very different.
There is no Chetti restaurant in Singapore nor even one in Melaka, according to Ms Gopal.
But the real conundrum for the community is how interracial marriages, which go to the core of their identity and are becoming more common in Singapore too, is contributing to the loss of lived culture.
"Some of them don't consider themselves to be Chetti any more," noted Mr Pillay.
The Chetti are "so accepting of differences" that ethnic intermarriages may cause them to be "absorbed by majority cultures", agreed Ms Gopal, 34.
But that may not be the case for all. "The degrees are varying for each family, depending of course on their own personal journey," she said.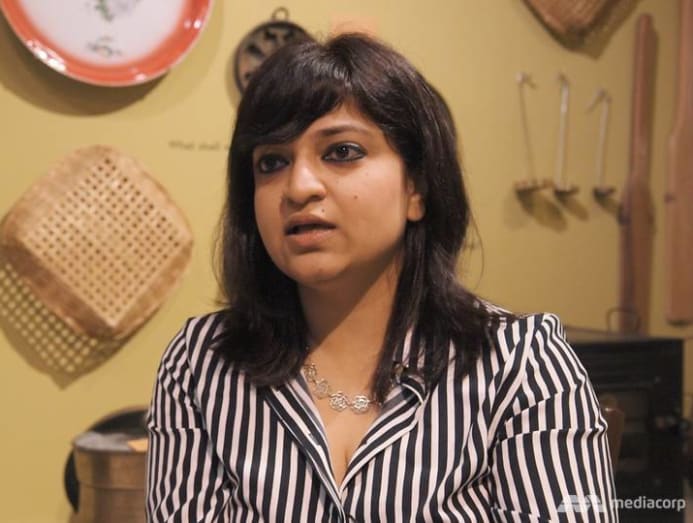 And she believes that cultural aspects such as food – "which is devoid of any religious overtones" –language or even dress are what people can "reconnect with their Chetti Melaka-ness".
HOPING FOR THE NEXT GENERATION
In terms of a physical place, there is a Chitty Road in Little India, indicating the community's historical presence here. But that is now a "very small street" that few people associate with the Chetti, said Ms Gopal.
What has been a real marker for the community's revival, however, was historian Samuel Dhoraisingam's book Peranakan Indians of Singapore and Melaka, published in 2006 by the Institute of Southeast Asian Studies.
It was launched by the late President S R Nathan, who encouraged members of the community to "take advantage of the momentum and start an association", recalled Mr Bok.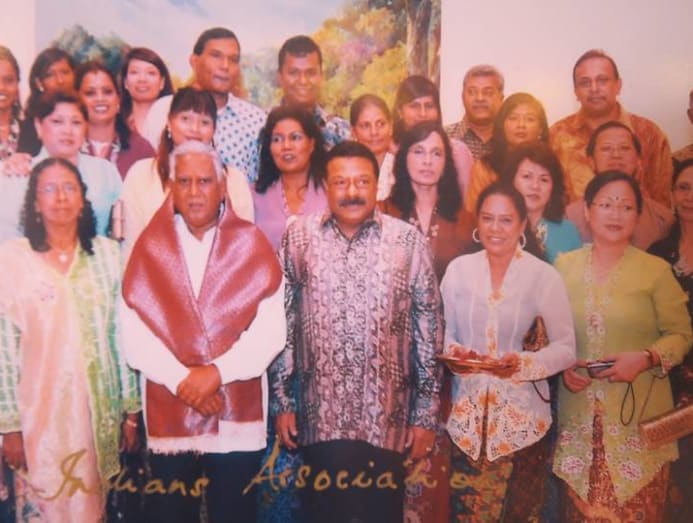 By 2008, the association was registered, with Mr Ponnosamy also as one of the founding members. It started off by doing mainly research, talks and workshops, culminating in a 2014 symposium titled The Lost Tribe of Chetti Melaka.
"That raised awareness, and you got some Chetti Melaka coming out of the woodwork. Because you don't know who they are, you see," said Mr Bok, himself a prime example of that point, with his Chinese looks.
Now, on an even bigger scale, the exhibition Chetti Melaka of the Straits: Rediscovering Peranakan Indian Communities is being held at the Indian Heritage Centre, which may spark memories for anyone who might have overlooked their Chetti roots.
Mr Ponnosamy hopes so. "The hope is to encourage the younger generation to come forward," he said. "You have to do your own research, your own family tree … but obviously, you'll definitely know that somehow or other you're (Chetti)."
That was the case for Ms Sathyavani. Her father is a Malayalee Indian, but because her grandmother was from Melaka, she assumed that she was also Peranakan, though "not specifically Chetti".
Despite not practising the rituals, save for enjoying the Chetti dishes her mother would cook occasionally, she would "hate to see" the culture gone because of her generation.
"I want to be part of the community and the youth who document this (culture), and that's something I'm looking into," she said.
However, it cannot be just a matter of obligation, said Mr Pillay, whose mother is a Tamil Indian.
"I've a lot of friends who say that 'actually my grandma is Chetti, actually my granddad is Chetti'. But they don't practice, or they don't visit our village," he said.
"It's just a choice of whether you want to proudly say that you're a Chetti or your roots are from Chetti."
The early signs are positive. Since the exhibition opened last month, the Peranakan Indian association's membership has doubled to around 200. And Mr Ponnosamy estimates that there could be as many as 5,000 Chetties here.
But that is not the key thing. "(The exhibition) is meant for members of the public who are Chinese, Indian and Malay," he said, stressing that the different communities must make an effort to mix to develop the Singaporean identity.
"We can't say that 'we're Indian, okay you're Chinese'. No, we want everybody to be together … They should be one. We're one."
The exhibition at the Indian Heritage Centre is on until May 5.