6 things you should know about priority banking as a millennial coming up in the world
Priority banking is for more than just the older, ultra-wealthy set. Aspiring affluent customers – yes, even those in their 20s and 30s – can benefit from personalised wealth advice to meet their goals, from travelling the world to working towards financial independence and early retirement.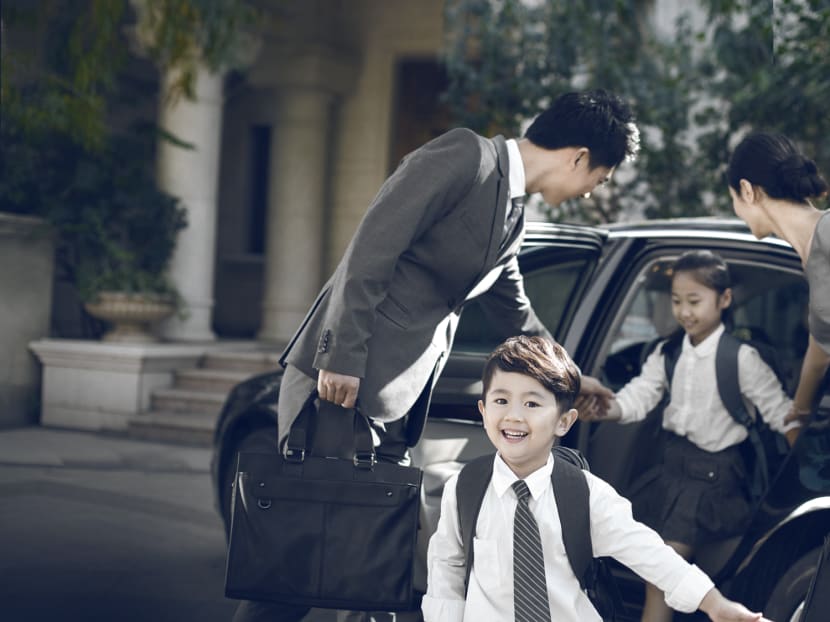 You've worked hard to build up your savings over the years, with sound investment strategies and a tidy emergency cash fund ready for any surprises that life throws up.
You may not be aware of it, but there's a good chance that you qualify for priority banking. Exclusive banking services aren't just for the 1 per cent. Aspiring affluents can also take advantage of wealth planning services and lifestyle privileges once reserved for the ultra-rich.
Here's what you should know about priority banking.
1. WHAT IS PRIORITY BANKING?
A step up from retail and personal banking, priority banking offers exclusive services usually associated with private banking clients to those who have just started on their journey to financial success.
See it as getting a taste of what luxury service feels like as you move up income brackets. If you've managed to amass S$200,000 or more in assets (including cash, equities or other investments), you could qualify as a priority banking client.
You can tap on personal finance platform SingSaver to kick-start your journey towards becoming a priority banking customer, and stand a chance to win cash and prizes in the process.
2. WHY SIGN UP FOR IT?
Priority banking clients benefit from a suite of VIP perks, from having a dedicated relationship manager who can provide personalised investment insights to gaining access to preferential banking rates and lifestyle privileges. 
This means that not only do you get hard-nosed financial advice tailored to realise your wealth ambitions, but you also get access to indulgent perks. Think deals on your favourite restaurants, complimentary airport lounge access, discounted limousine transfers and even preferential hotel room rates.
3. I'M A DIGITAL NATIVE. HOW DOES AN IN-PERSON RELATIONSHIP MANAGER HELP ME?
Banks understand that the digital generation doesn't always need physical interaction to get their banking done. So, while the core of priority banking – based on customised approaches and the personal relationship – remains, its services are increasingly being delivered through digital channels, including banking apps and real-time chats with financial experts.
Digital natives can take advantage of this hybrid approach to invest and transact in a way that comes most naturally to them without the quality of the service received being compromised. For tech-savvy clients, it's the best of both worlds.
4. HOW DOES PRIORITY BANKING HELP IN MY WEALTH ACCUMULATION?
Look beyond the bells and whistles, and you'll find that priority banking may offer clients the insights and guidance they need to reach their goals in a shorter time frame.
Getting past the financial finish line quickly is becoming more important for aspiring affluents. A survey by personal finance platform SingSaver found that one in two planned to retire before the official retirement age of 62. It also found that half of Singaporeans started building their wealth actively before the age of 30.  
By tapping into the wealth expertise provided by priority banking, clients can plan to reach their goals more effectively within the desired timeframe.
5. WHICH PROVIDER IS THE BEST FOR MY NEEDS?
While priority banking programmes look similar at first glance, a deeper dive will reveal key differences that may better suit your preferred lifestyle. 
For instance, if having a dedicated wealth manager is a priority, Citibank provides you with one, along with access to its flagship Wealth Hub in the heart of Orchard Road. If you often remit funds overseas, HSBC clients can do so at no charge with its Worldwide Transfer online service.
To help you decide on the right priority banking programme, you can tap on SingSaver's expertise in providing objective comparisons and reviews of different banking service providers in Singapore.
6. HOW DOES SINGSAVER HELP IN THIS PROCESS?
Consider SingSaver as your in-the-know friend who wants what's best for you. 
The platform lets you compare priority banking products to identify one that best fits your needs. The SingSaver blog also provides reviews of selected priority banking accounts for readers to get a fuller picture of the services on offer. In addition, SingSaver has partnered different priority banking products to give you exclusive privileges when you sign up on the website.
So now that you've worked hard to get to where you are, it's only fitting to start enjoying the perks of an affluent lifestyle – with your own priority banking account.
Ready to join this exclusive club? Upgrade your banking relationship with a priority account via SingSaver.
SingSaver exclusive: Snag S$1,000 cash, an Apple iPhone 14 (worth S$1,311.10) or a Sony PlayStation 5 bundle (worth S$1,079.90) with a Citigold relationship. Limited time only. Apply now.
Also, get up to an additional S$800 in cash when you fulfil selected conditions within the qualifying period. 
Plus, enjoy up to 7.51 per cent per annum interest when you join Citigold and open a Wealth First account.
●    Applicable to new-to-bank users only, that is, users without a Citigold or a Citi current or savings account.
●    Users who have applied for a Citi credit card or a Citi PayLite loan are eligible.